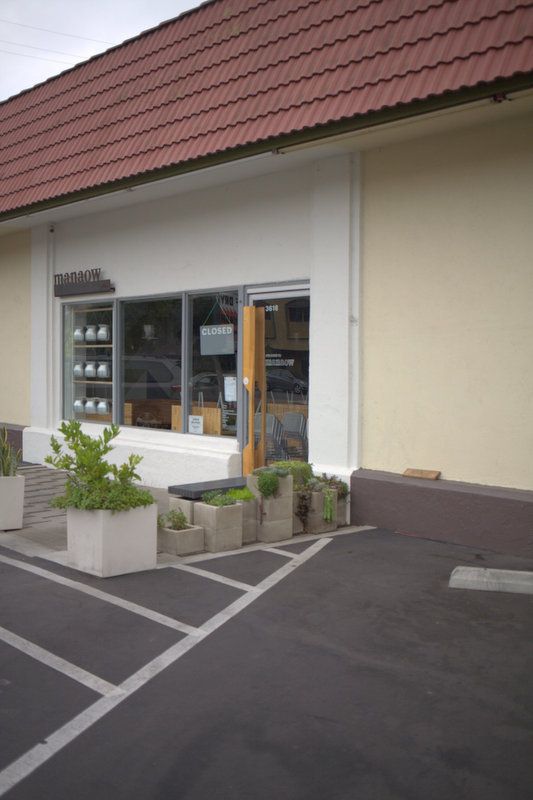 I finally found a moment when Manaow's CMU bench/planter could be investigated minus the usual throngs of people.
That window of quiet was around 7 a.m. in the morning, when the only activity at this east end of Broadway was the Laundromat next-door opening for business.
I discovered this clever incursion into the parking lot when Mitch and Jessica took me out to breakfast at the The Potholder a couple doors down.
As can be seen from the parking grid and stripes, this Thai restaurant hacked the parking lot for some outdoor dining and came up with a strong graphic design to define the area.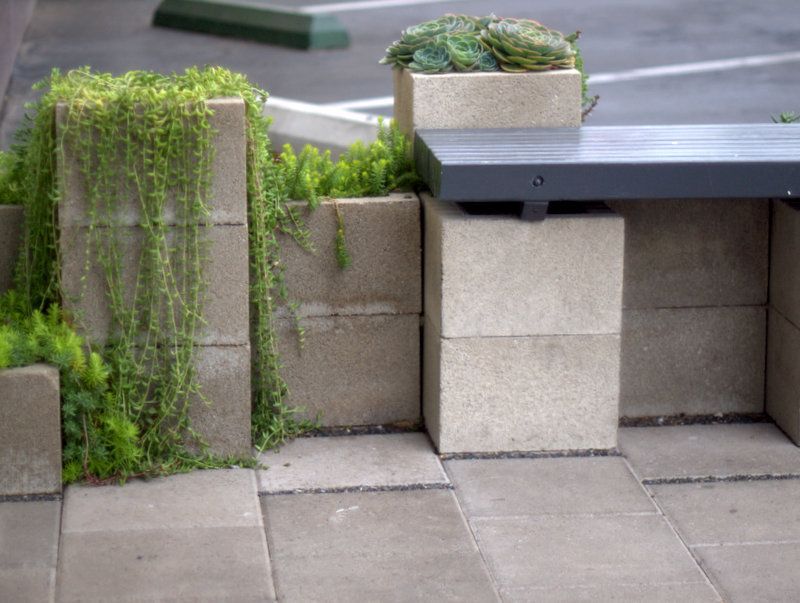 A hack within a hack. As far as I know, the credit for the original CMU planter hack goes to Annette Gutierrez of Potted.
The humble concrete masonry unit's stackable, Lego-like potential has since been exploited over and over in seemingly endless planter configurations.
There hasn't been this much fun with concrete since Frank Lloyd Wright played with the stuff.
The bench is why I found this one so intriguing.
I've been mulling this over and haven't decided if/where to build a bench of my own.
The relative permanence and lack of mobility make it a poor fit for me, a chronic shuffler of objects.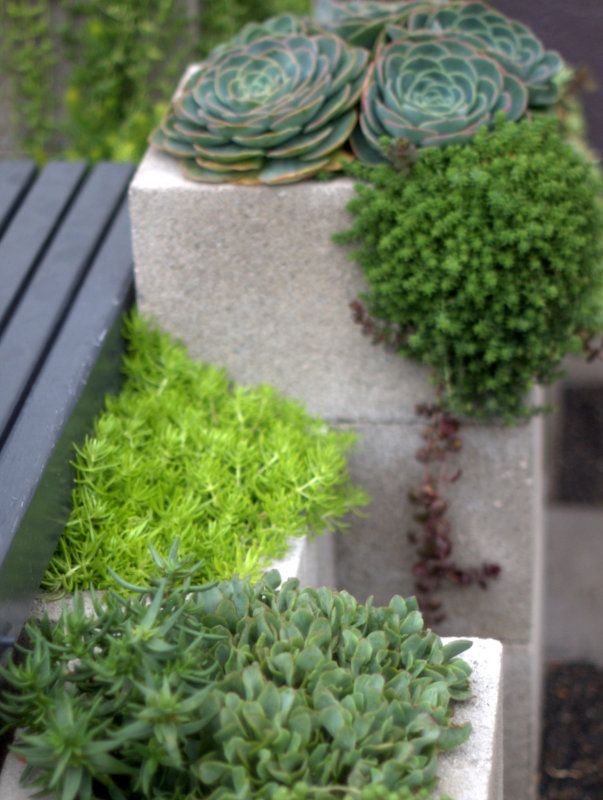 Marty is so ready to start in on this project.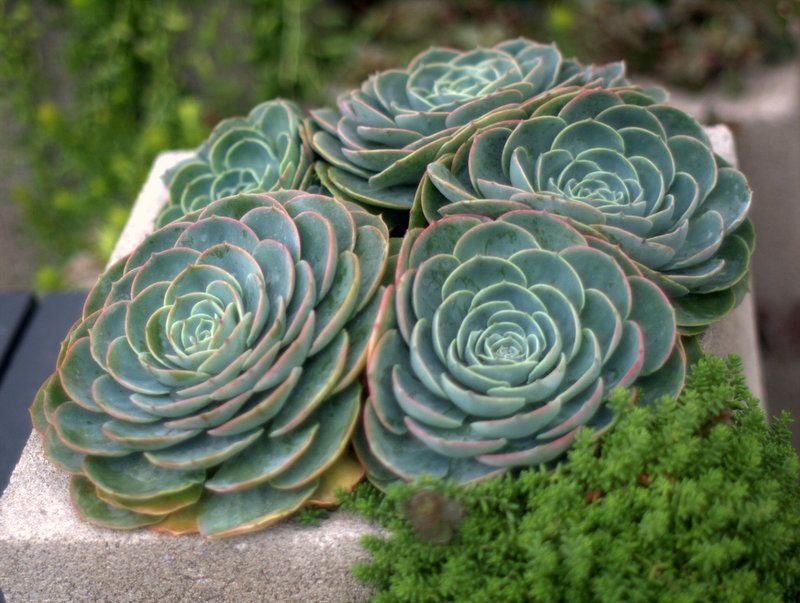 And the fat and happy succulents are really selling it.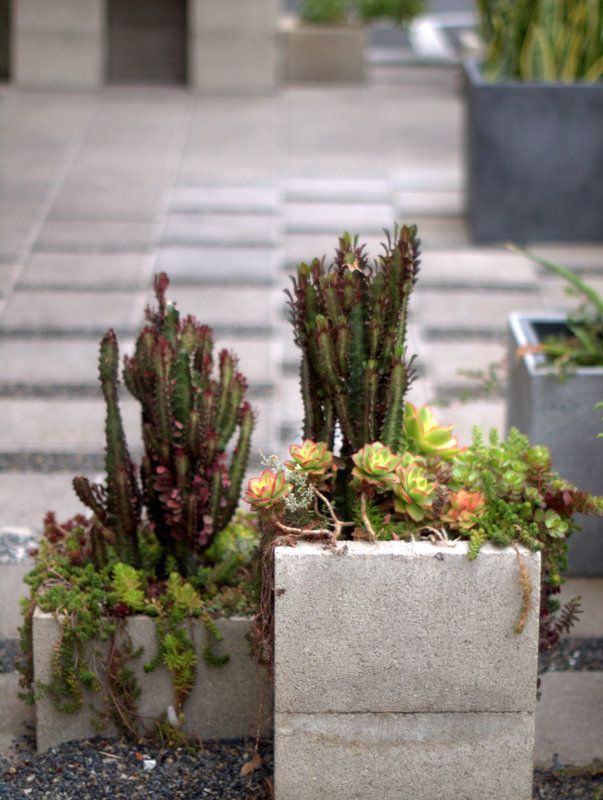 Have you noticed the unusual placement of the pavers? Gravel-filled space between the pavers gradually widens at the table and chairs area.
(Table and chairs had been brought inside overnight.)
And then the gap closes on the pavers in front of the entrance.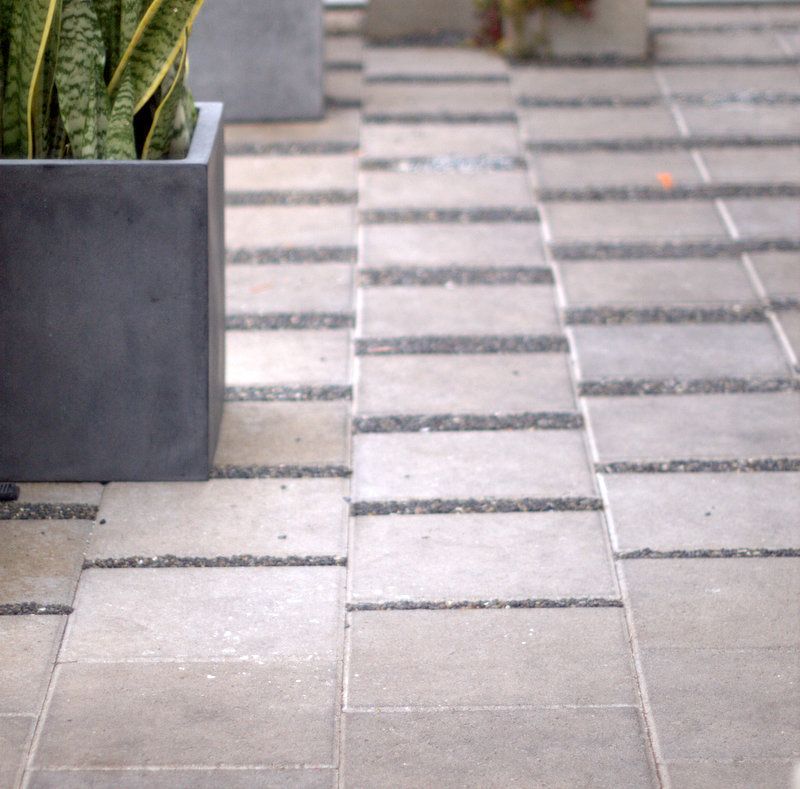 Although we haven't decided to build it yet, this little project's influence is already being felt.
I knew exactly what container I wanted for the Queen Victoria agave I rescued from the tree litter of the front garden.
It's not CMU, but a concrete/fibeglass formulation, a kind of CMU lookalike, a hack of a hack…