Bloom Days are hosted by Carol at May Dreams Gardens.
For next summer I'm already planning on lilies again, this time for pots. Just an example of the power of Bloom Day posts.
Another atypical overcast morning in Southern California for August. I dutifully grabbed my camera for Bloom Day but the light was abysmal for photos.
I know how much we all love inventory lists (kidding!), but it's the best I can do with this marine-layered sky, so I'm sprinkling in some recent photos of plants in bloom today throughout the list.
For those names without photos, an AGO search will bring up many of these plants.
Tibouchina heteromalla
Catananche caerulea, almost finished blooming
Cannas
Calceolaria 'Kentish Hero,' reblooming. Bloomed in spring in pots, cut back, and planted at the feet of tibouchina
Solanum pyracanthum
Solanum rantonnetii (possibly 'Lynn's Variegated'), blooming all summer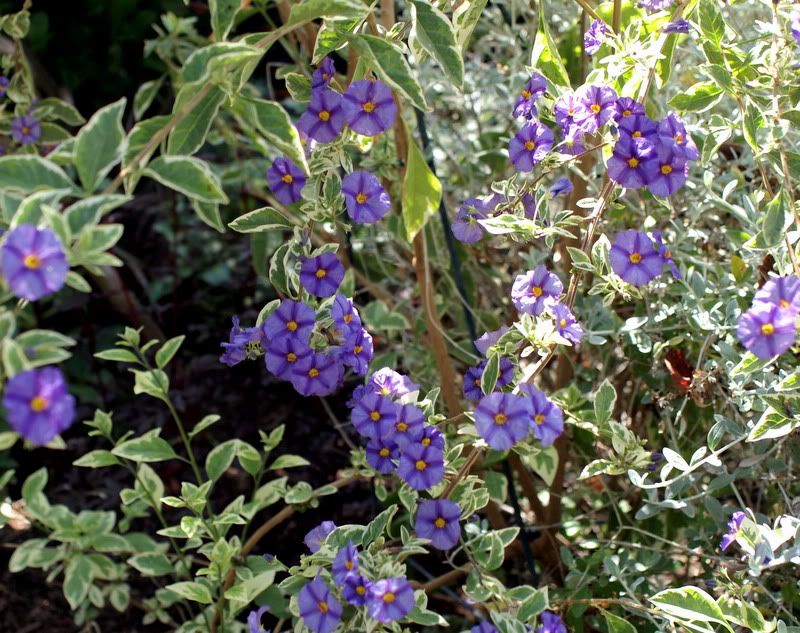 Centrantherum punctatum, self-sows, never stops blooming bluey-lilac, bachelor button-type flowers. Only in August does this plant seem valuable! Need to get a photo.
Salvia 'Waverly' has been in bloom since February/March. If it was a hotter August, it'd probably take a rest until fall.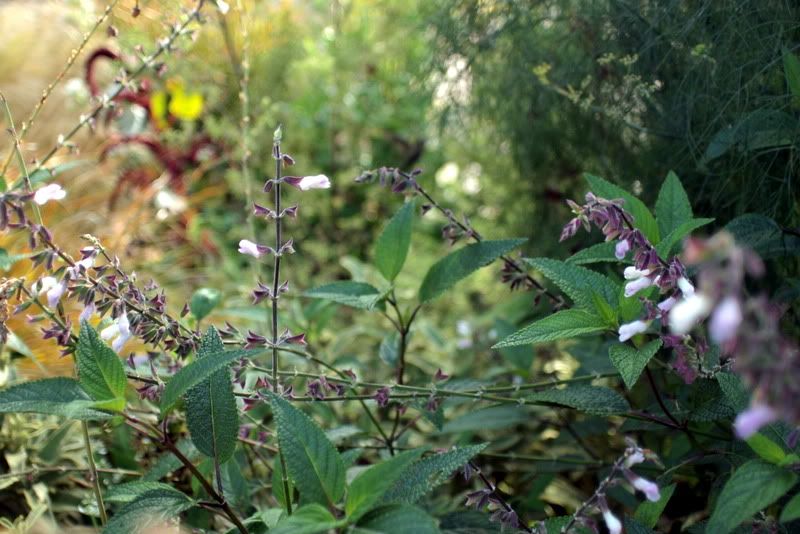 Salvia cacaliifolia
Salvia 'Purple Rain,' rebloom
Salvia 'Wendy's Wish' just starting to bloom
Salvia canariensis; a big plant moved in spring, cut to the base for the move, so I was surprised to see some blooms at all this summer.
A favorite salvia I haven't grown for some years. Bracts similar to Salvia pachyphylla.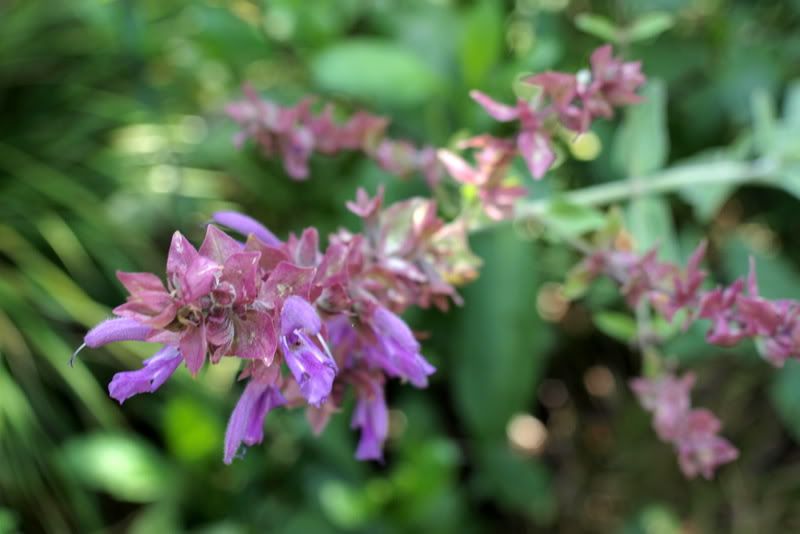 S. canariensis has beautiful, fuzzy, silvery leaves.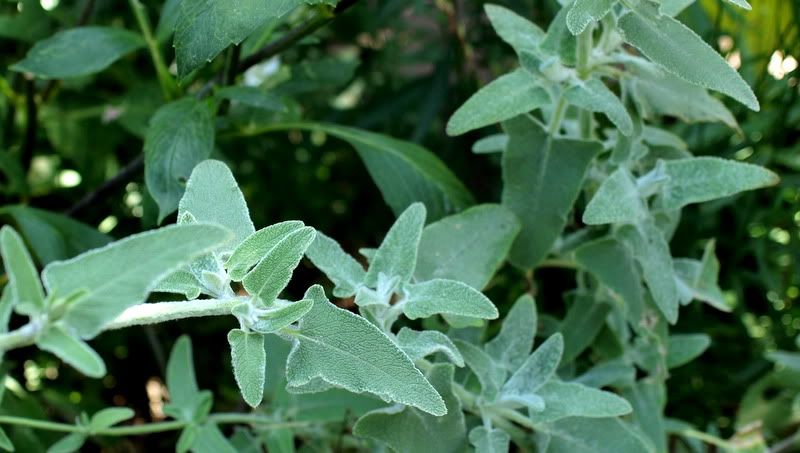 Cobaea scandens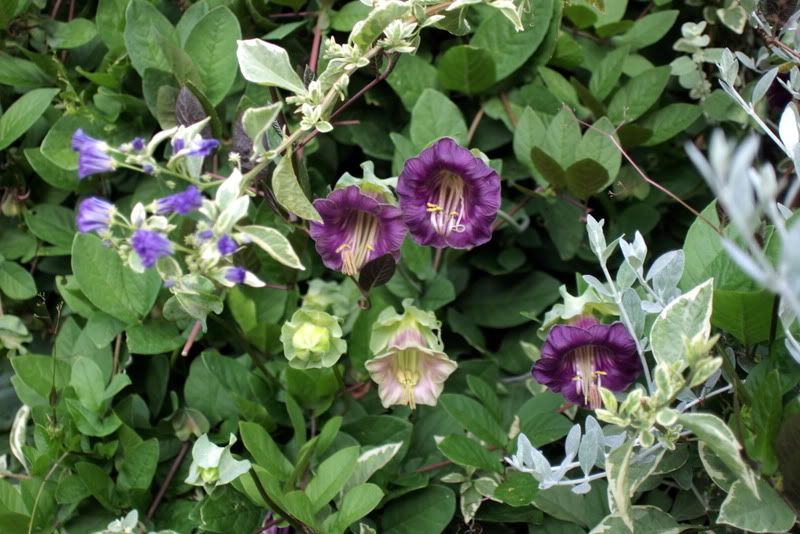 Coreopsis 'Full Moon'
Echinacea
Dahlia, just the one burgundy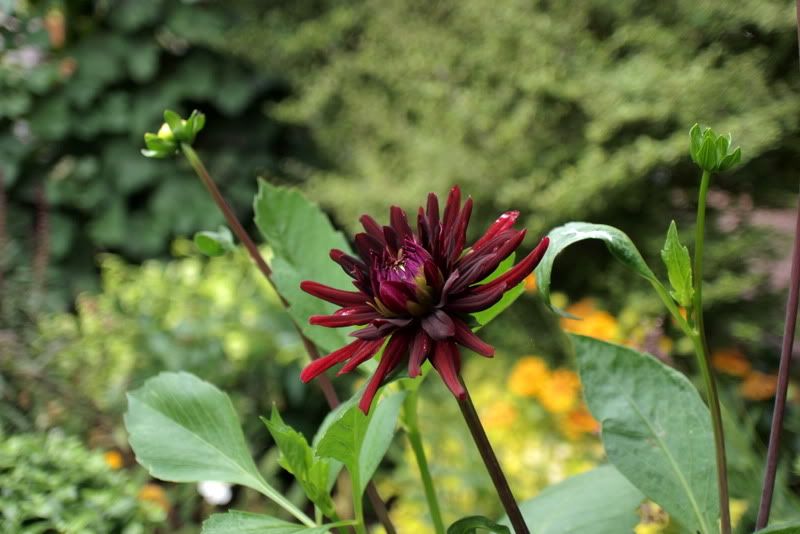 Centranthus ruber, white valerian, bringing in the butterflies all summer.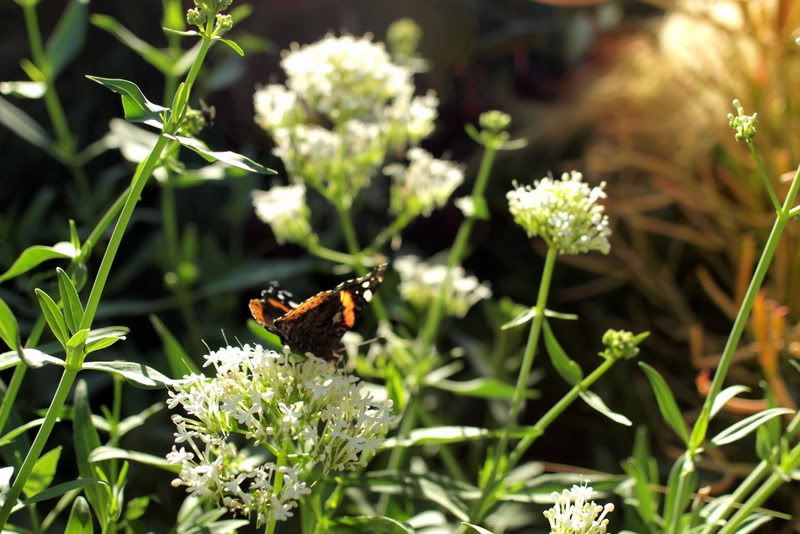 Heliotrope
Gaura
Polygonum orientale 'Kiss Me Over The Garden Gate'
Diascia 'Ice Cracker'
Gaillardia 'Oranges & Lemons'
Iochroma coccinea
Verbena bonariensis
Allium senescens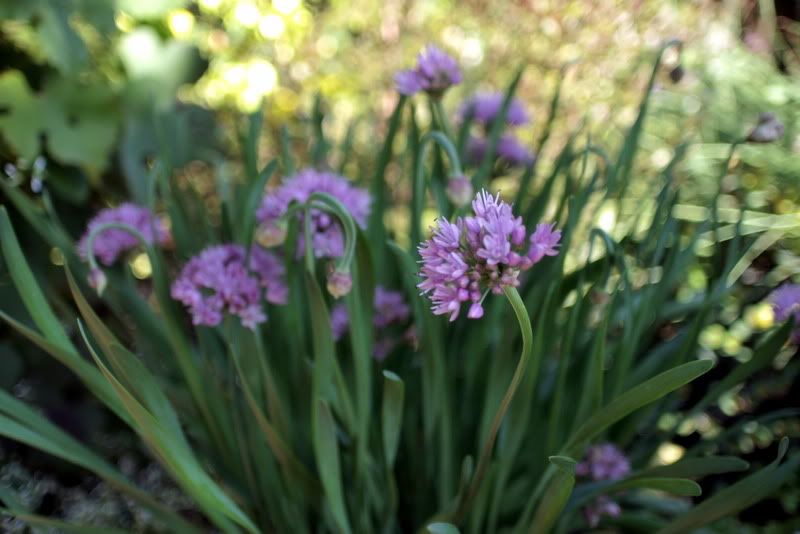 Phygelius
Mirabilis jalaba Miracles of Peru
Agastache 'Black Adder' or 'Purple Haze.' Very iffy plants to get through a zone 10 winter. Several plants of agastache failed to join the micro prairie I envisioned with echinacea and grasses for late summer, so I plopped in a couple perovskia last week, which would be cheating to include this Bloom Day. I doubt I'll plant more agastache this fall. The Russian sage likes my soil and is fine for a tall blue haze.
Nicotiana
Calandrinia spectabilis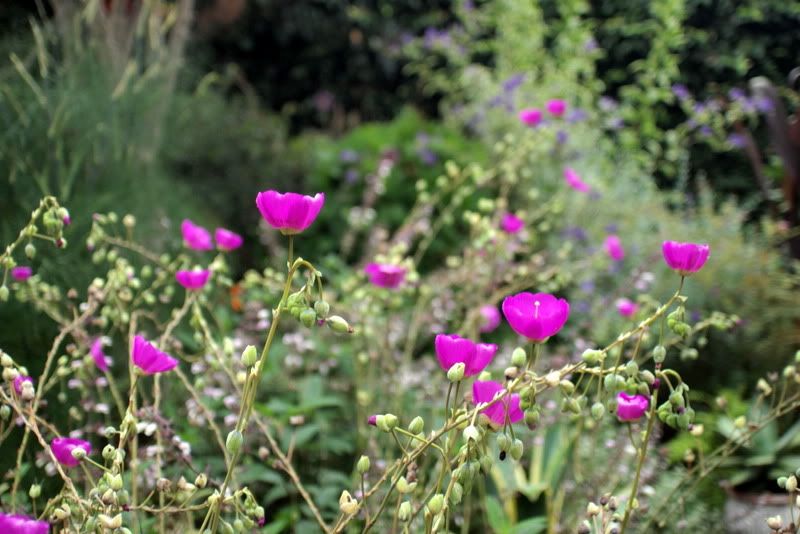 Arctotis
Amaranthus cruentus x A. powellii 'Hopi Red Dye'
Ultra-tough Ceratostigma plumbaginoides in the gravel garden
And can't forget the little Santa Barbara daisy, Erigeron karvinskianus.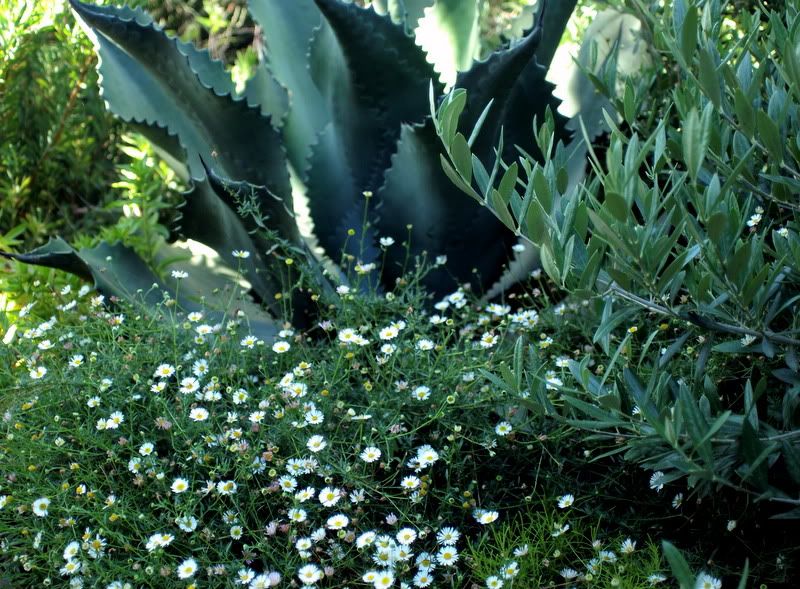 Here's one of my hallelujah plants, Salvia 'Christine Yeo.' Seemed like a dream plant, a hybrid between S. microphylla and S. chamaedryoides, with the blooming power of the former and the evergreen shrubby substance of the latter. For two years it grew, sprawling 3 feet high and wide, never blooming. I hated to give up on this one, but I did and moved it to the west side of the house, a narrow strip along the driveway, basically a cemetery for all but the toughest plants. I found these blooms today, and I'm in love again. I"ll take cuttings and move it now to the gravel garden too. Guess it just hated to grow under my constant, overbearing surveillance.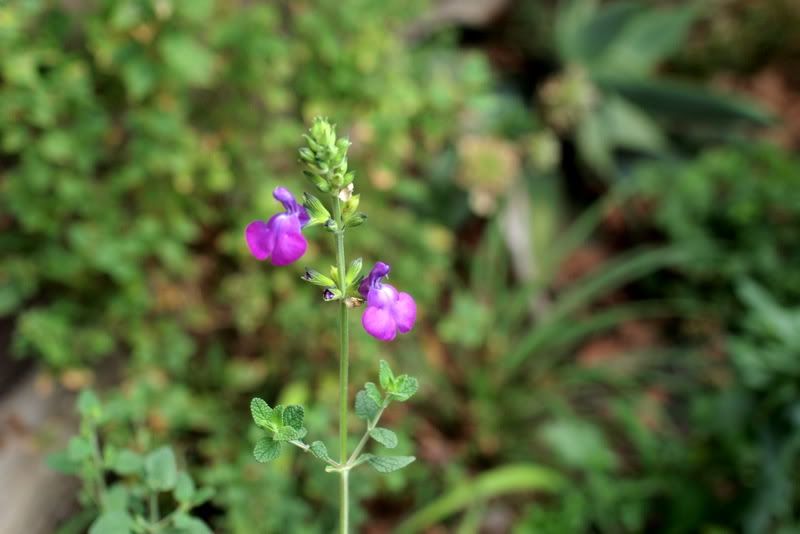 Can't wait to see what's happening, or not, this very extreme August, so I'm off to check your blog links at May Dreams Gardens.. The weather this summer has been one for the record books, and it seems to be keeping everyone guessing. Record heat, floods, fire. Here's to a less tumultuous September Bloom Day.