Now that garden designer Dustin Gimbel has branched off into ceramics, I can buy a few holiday presents and visit his incredibly inspiring garden.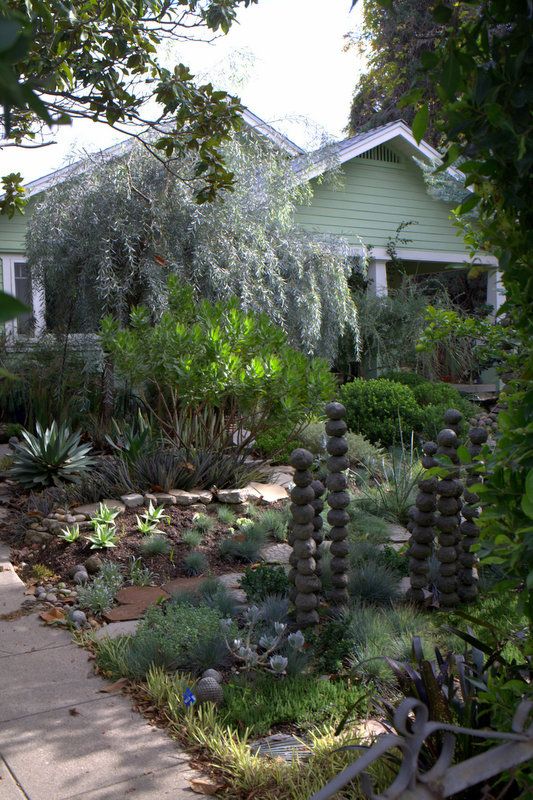 Coming in the little side gate, there's this silvery vision of Acacia pendula, faced down by a mature leucospermum loaded with flower buds. A new planting of aloes catches the light. I still get palpitations every time I visit.
Acacia podalyrifolia on the opposite side of the porch has replaced the Arbutus 'Marina' that stubbornly failed to thrive here.
It was uncharacteristically windy today, the first real "weather" we've had in Los Angeles, starting off with the previous night's measurable rainfall. Note the Acacia podalyrifolia bowing in the wind.
The totem sentinels seem to have proliferated since my last visit, accentuating a really strong, syncopated flow he's been working on in the front garden with octagonal pavers and festuca.
The view under Acacia pendula, trained beautifully on a rebar arbor, looking down the main path at the front of the house toward the driveway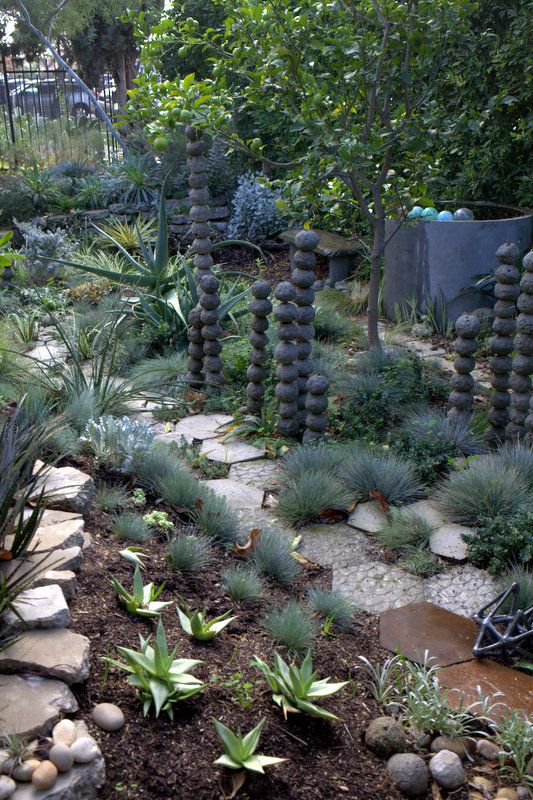 In this view, to the right of the main path, is where his signature totems congregate. The small pavers allow for a "custom" journey through the garden, an intimate, immersive engagement with the plants. Dustin uses berms to build topographical interest into the front garden. The stones to the left rim the berm containing the leucospermum. At the far end is a berm built up with "urbanite" aka broken concrete, which abuts the driveway. Of course, drainage in the berms is excellent too.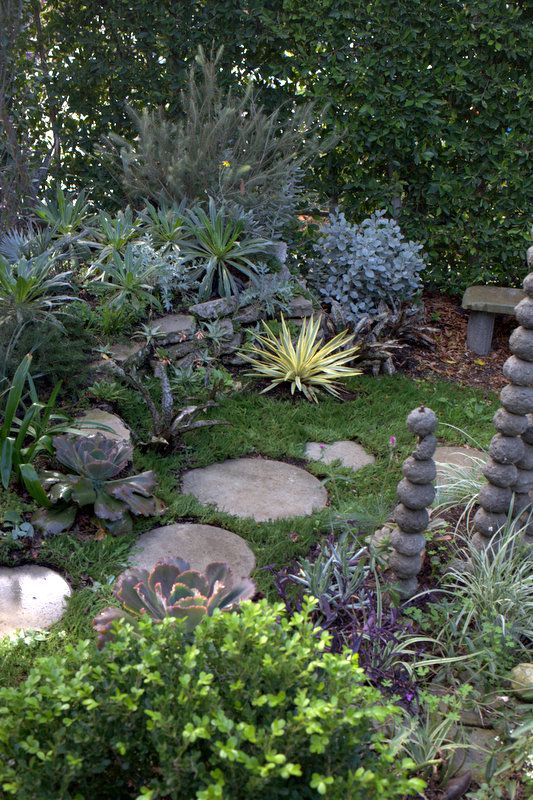 The berm by the driveway, planted with echium, adenanthos, centaurea, kalanchoe, and lots of other treasures. The dark green ground cover is Frankenia thymifolia. Luminous Yucca 'Bright Star' needs no introduction.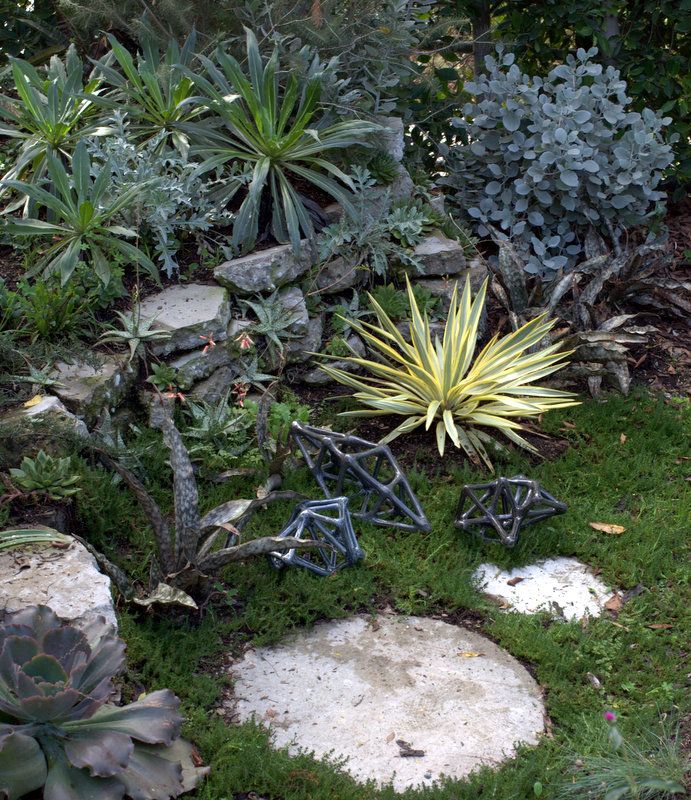 We played around with his new "tinker toy" ceramic pieces in the front garden.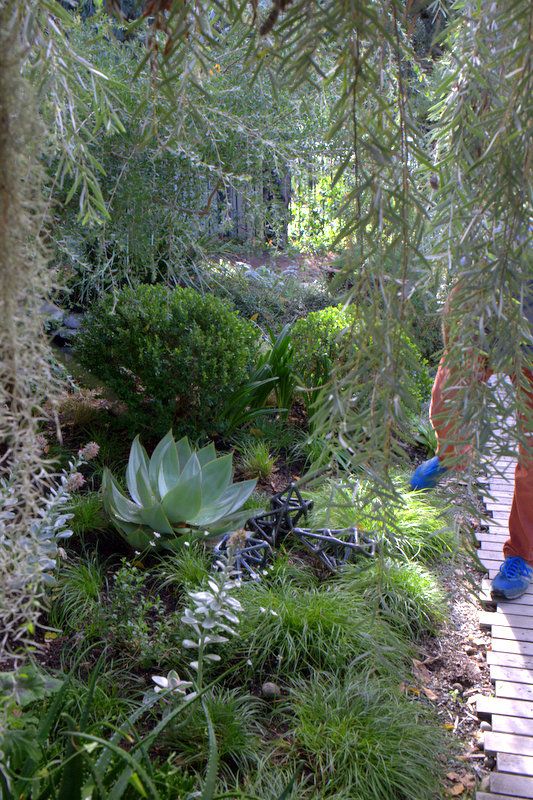 I continually nag him about getting a shop website up for his ceramic pieces. He promised it will happen in the new year. Wonderful shapes and texture from box balls, grasses, Agave mitis var. albidior through a scrim of dripping acacia.
The Gaudi-esque tinker toys among pavers, grasses, small succulents.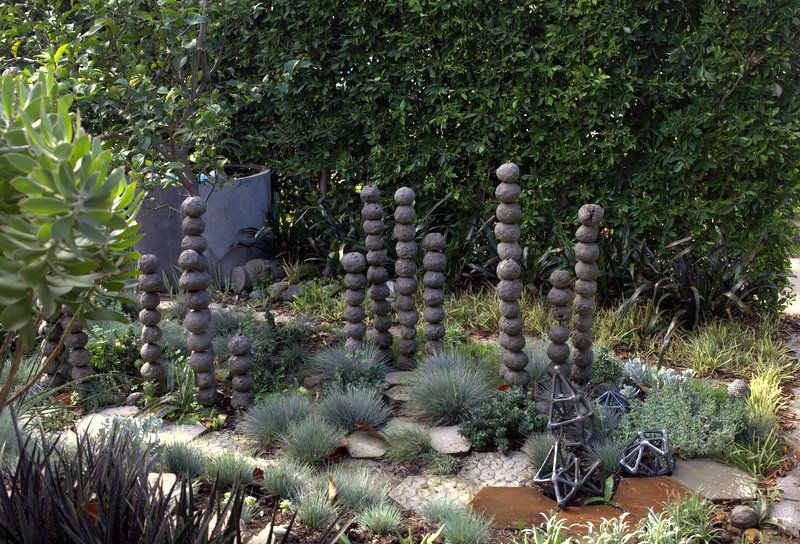 I'm always impressed by the captivating visual power of Dustin's garden, the compounding effect of the pure geometric, organic shapes and forms he favors. Just beyond that hedge, it's almost a shock to the system when the magic quickly dissolves into ordinary sidewalk, street, cars, etc., etc.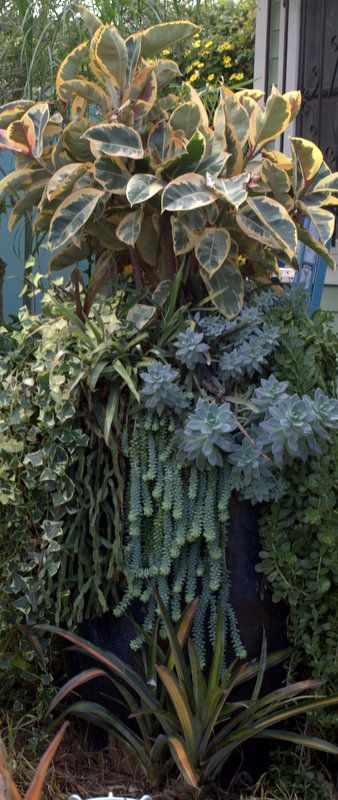 Everywhere you look the planting is almost unbearably gorgeous.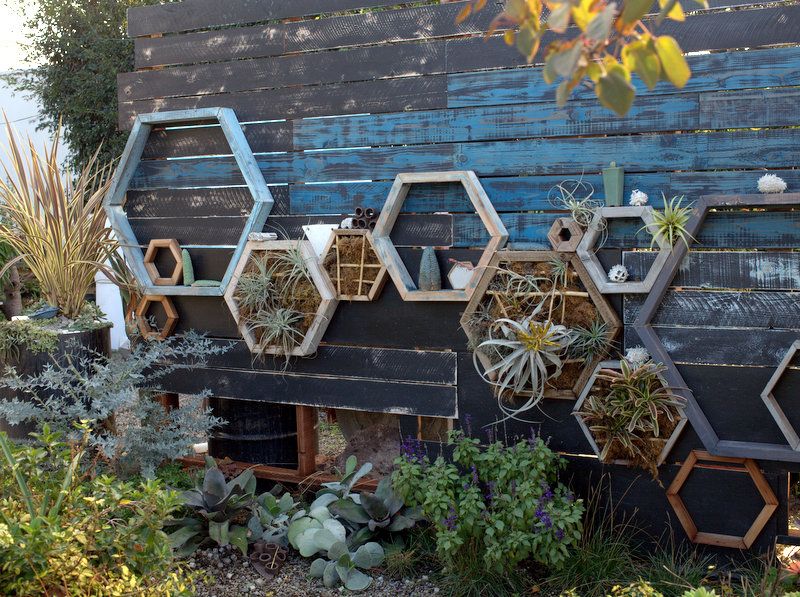 In the back garden, I was able to check on the progress of the wood screen which hides the propagation tables.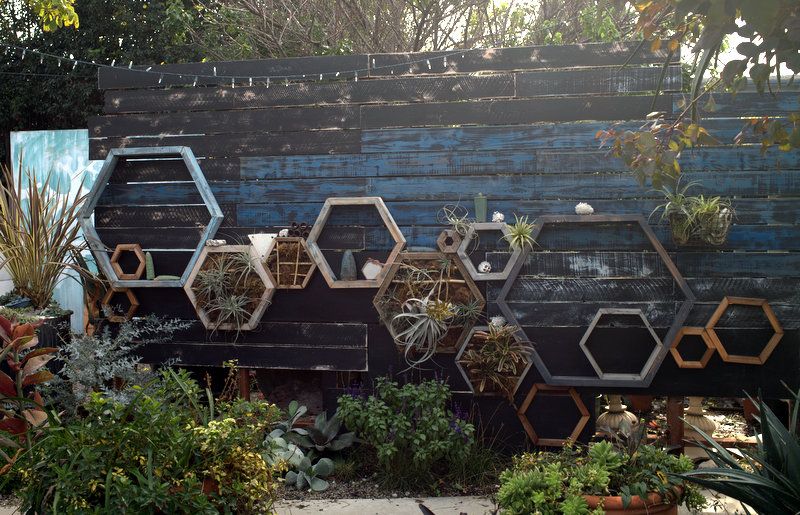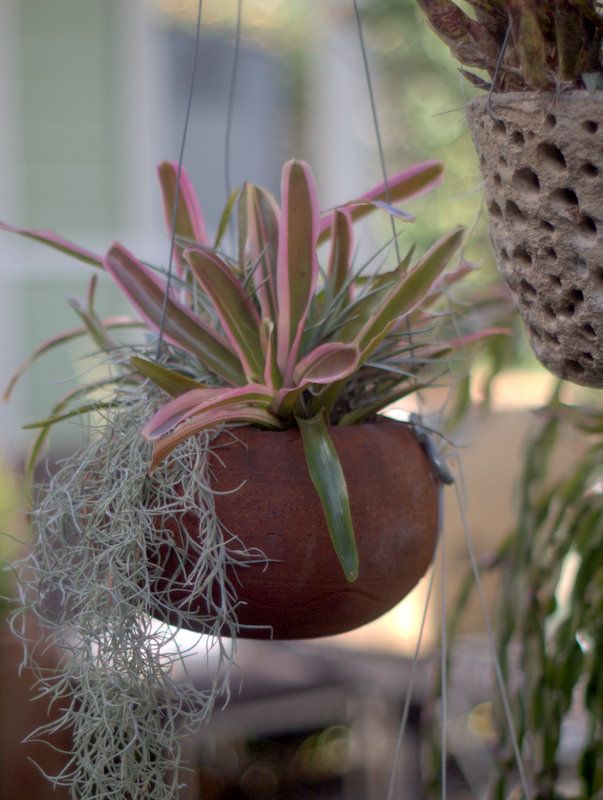 I gathered my holiday purchases (which must remain a secret for now), very pleased with myself for combining business and inspiration in one visit. You can find more of Dustin's ceramics and garden designs on his Instagram feed.
Have a great weekend.