I'm halfway convinced to fill my vegetable garden this summer with dahlias.
Beans and tomatoes were an epic fail last summer, and though zucchini were OK, I can find them cheap and local.
But these beauties, however, will never be found at the local market. And their cultural needs are perfectly amenable to the vegetable plot: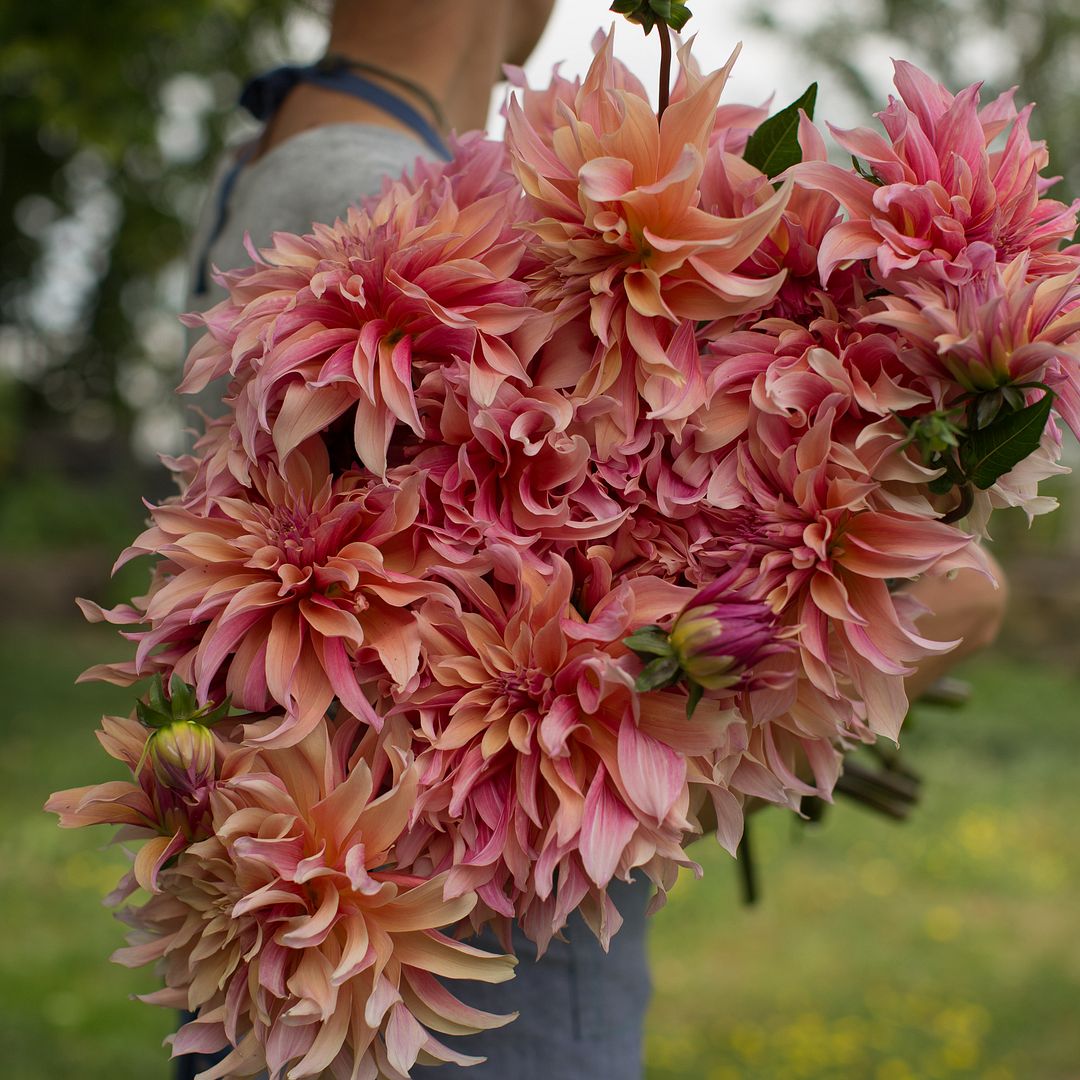 Yes, winter marches on, but it will most assuredly end one day. And there you'll be on a summer day, bitterly regretting the lack of foresight that separated you from armfuls of dahlias.
Dahlias in the kitchen, bedroom, dining room, overflowing from bookshelves. It's a nice winter's daydream anyway, isn't it?
Floret Farm's dahlias will be available to order in January, so get your pencils sharpened!