Aeoniums and Helichrysum petiolare, very common in these parts. Matte and fuzzy riffing off each other, spangled in morning dew.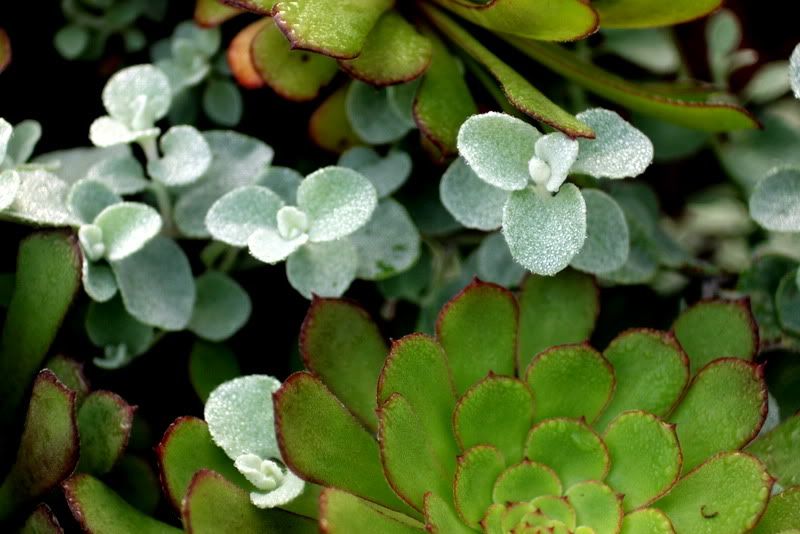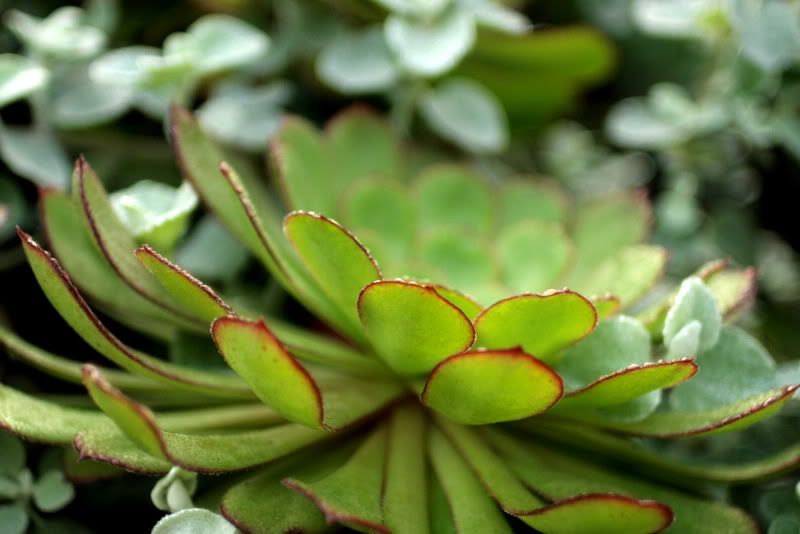 I've always felt plants more than hold their own in the world of precious objects. Lucky for my family, there's really nothing else I'd rather gaze upon. My wedding ring is a plain gold band, and while I admire the craftsmanship of jewelers and silversmiths, it's always been plants that rivet and hold my attention.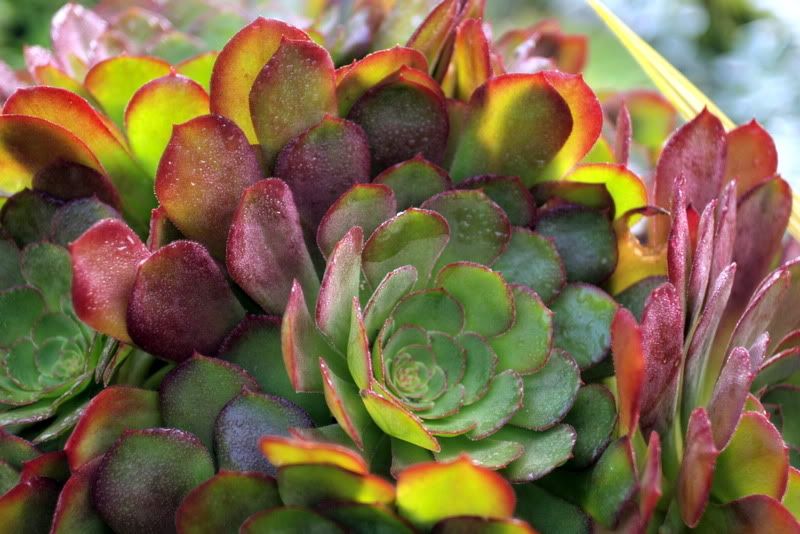 Helichrysum is routinely subsumed into summer container plantings, recruited for duty as the "trailer," but it is so much more than a component in a formula for a summer container. It is an obliging plant. It is a clever plant. It is a supremely friendly plant. In the austerity and low light of a winter garden in So. Calif, its many fine qualities are burnished — doubly so without brash summer flowers elbowing it out of the limelight.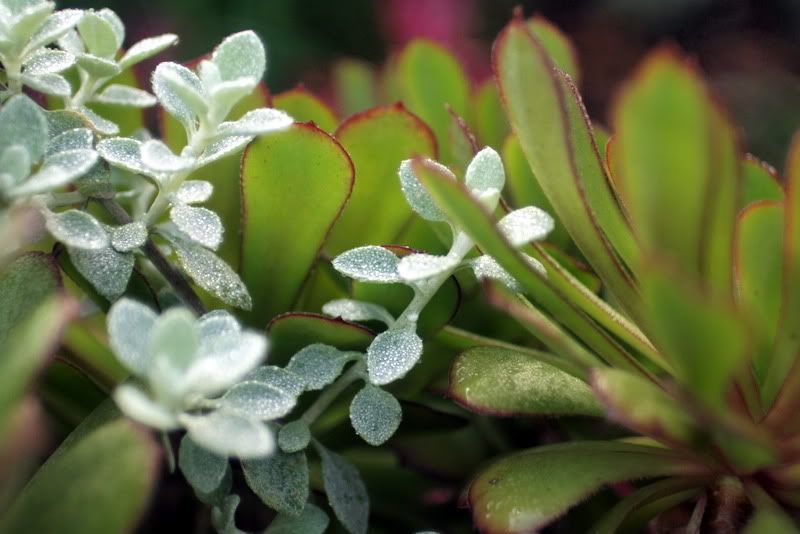 Which reminds me. I have seen a case of local benign neglect produce an amazingly innovative performance by the chartreuse variety of this helichrysum named 'Limelight.' What it has done is happily shrug off its mundane surroundings and wend its way up the wall, exploring the brick with its felt wands and arranging itself smugly in arabesques and curlicues. This stunning performance is there on the corner of 4th and I forget what other street for all with eyes to see. This gray one playing with the aeonium is a dwarf variety, so will not achieve that scale. They are perennial here in zone 10.