The termite control crews have left, the gas is turned back on, and very little damage to plants has occurred.
An enormous, ruffly echeveria as big as a cabbage was one of the few casualties, even though it seemed in a safe location.
This leucadendron close to the path, just opposite the palm, is still upright and glowing.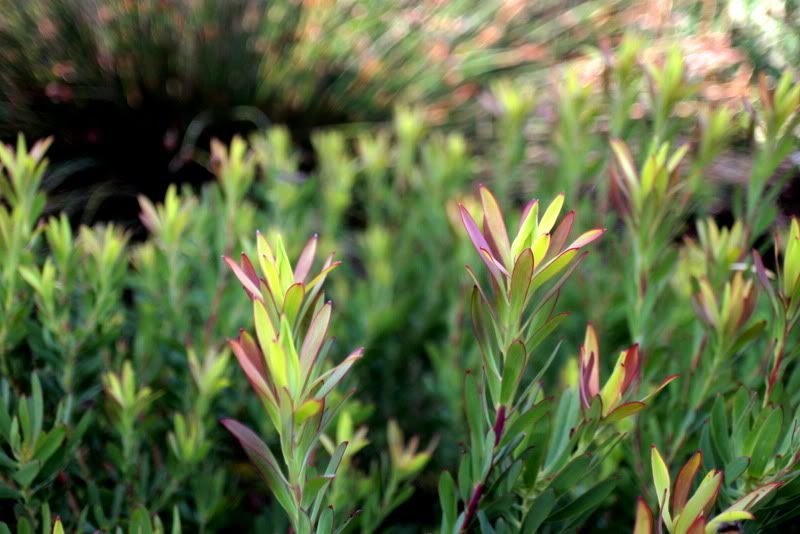 Oh, and I came home with an enormous pot that had been labeled with a handwritten sign "Free stuff."
Cut-out latticework, scrolling detail, and elephant heads for handles. Very late British Empire.
Warm thanks to all who left such nice comments.
It's good to be home.