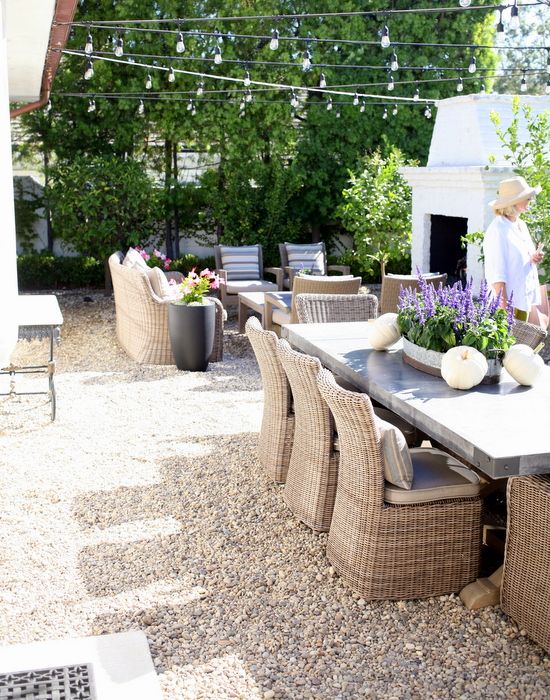 The Southern California Branch of the Mediterranean Garden Society led a tour of some Newport Beach, Calif. gardens last weekend. My assumption that there would be large succulent gardens in the Fallbrook style was no doubt due to my ignorance of Orange County land use and demographics, but the exciting, experimental tumult of a plant collector's garden was nowhere to be found. Serene formality ruled the tour, with the small spaces surrounding the homes meticulously groomed for eating and lounging in a mild maritime climate that rarely intrudes on such activities.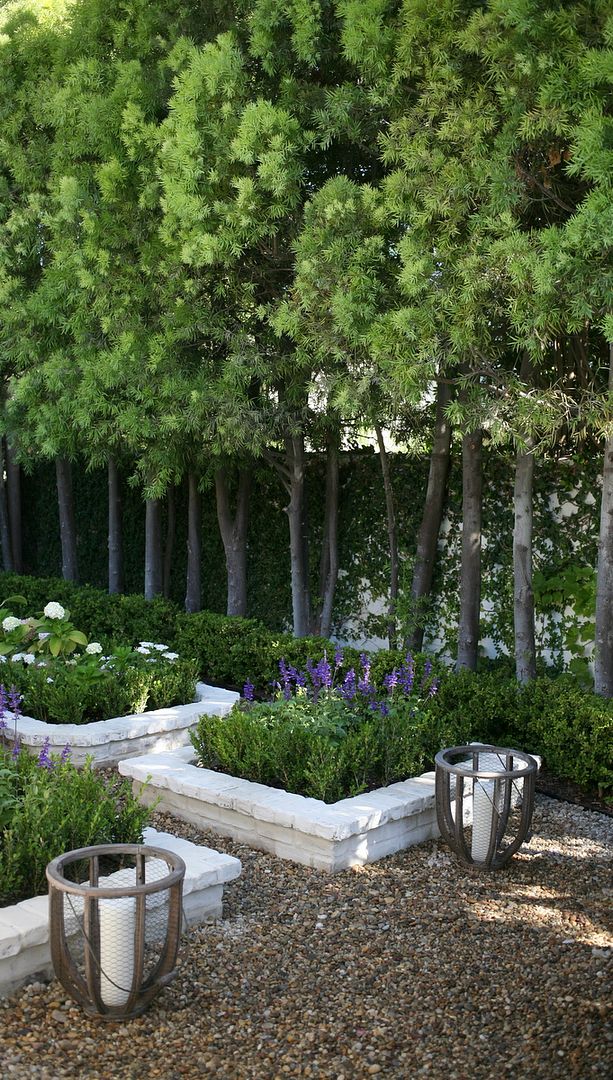 A relaxed acceptance of the limitations of low rainfall was everywhere in evidence, following the precepts of mediterranean garden design that were forged in the fire of sun-drenched lands millenia ago. The struggle for design answers was over, good taste and common sense had won. Maximalist minimalism reigned.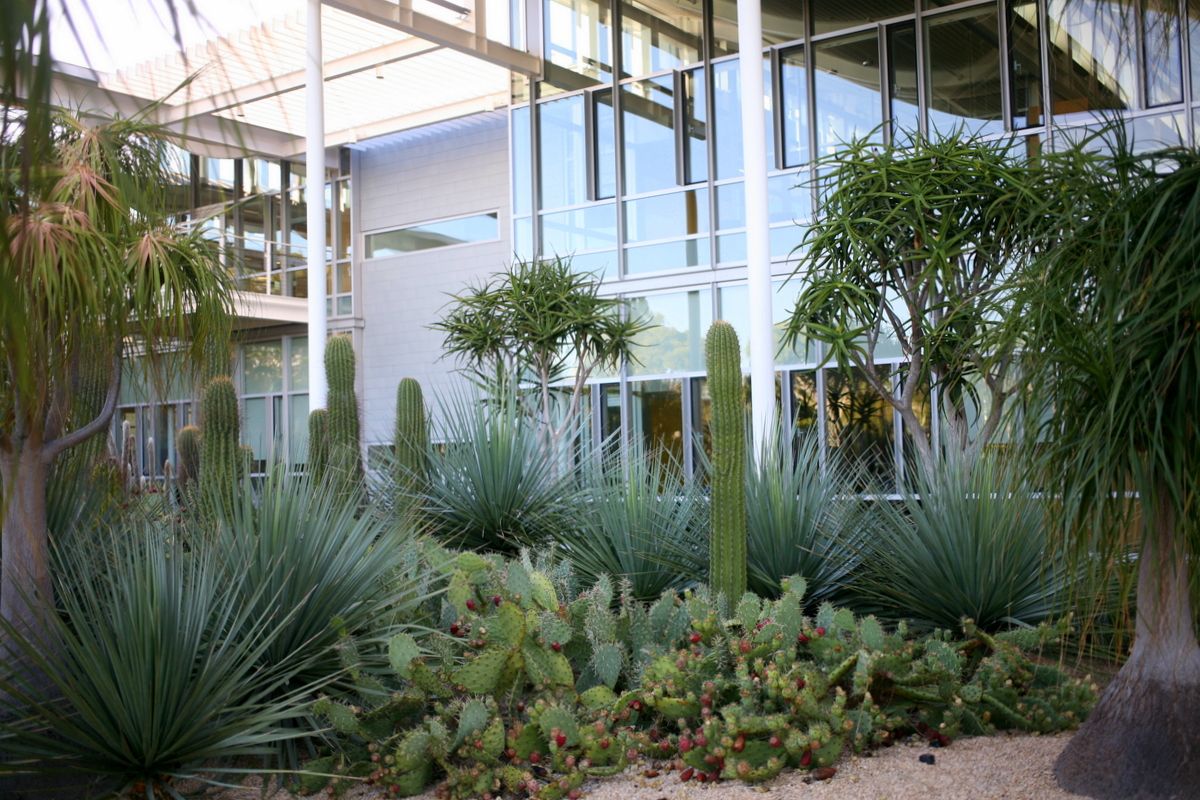 Not that there wasn't a large succulent garden on the tour. Our early morning meetup was held at the Newport Beach Civic Center, landscape design by Peter Walker. I spent a glorious 45 minutes pretour wandering among the giant aloe trees, prickly pear, agaves, and ponytail palms.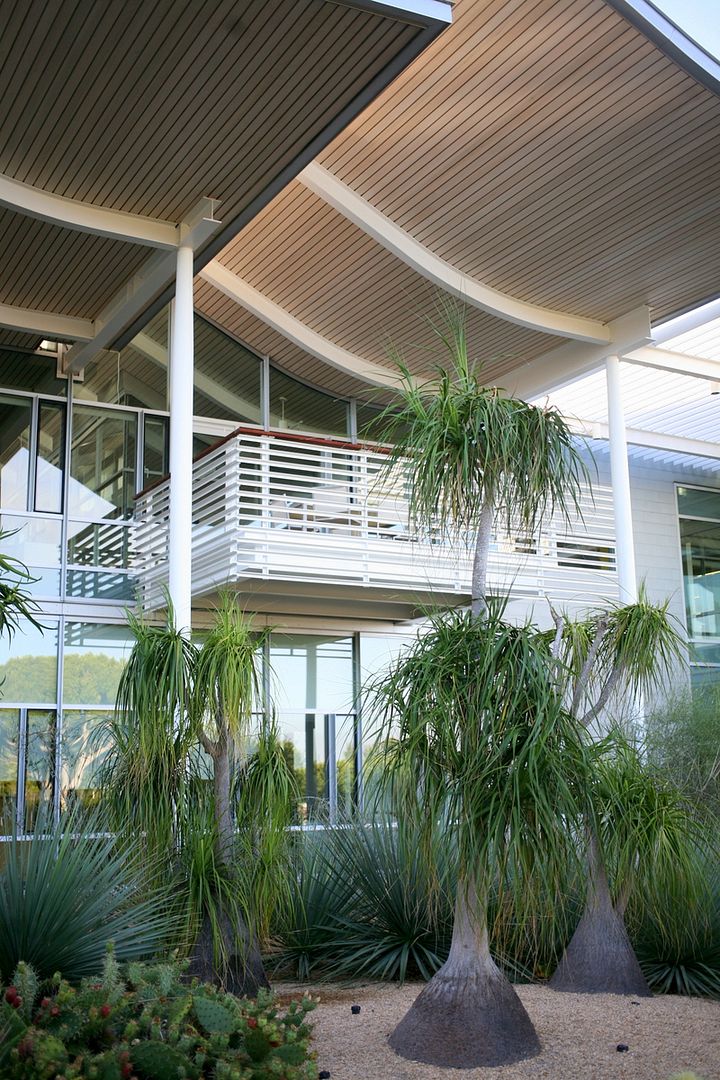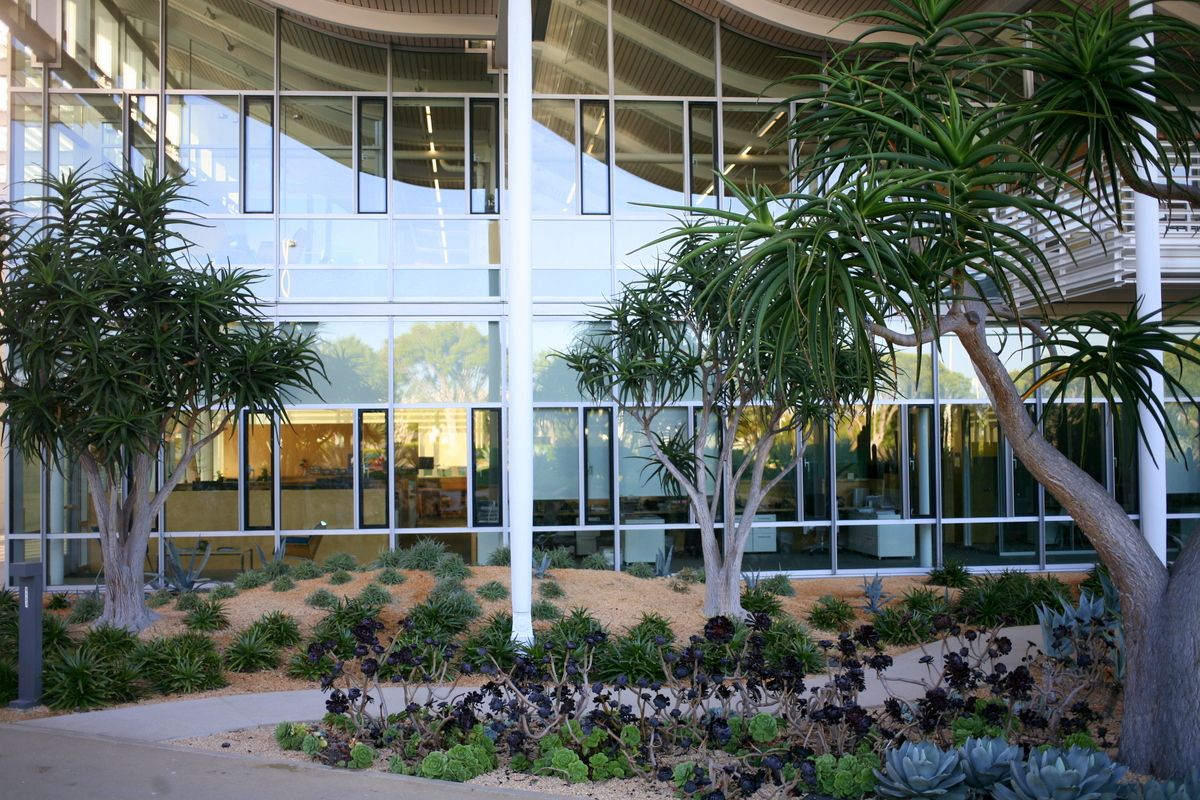 The day proved to be an interesting study of the inadequacy of the word "garden" to describe the variety of outdoor spaces we habitually include in that term.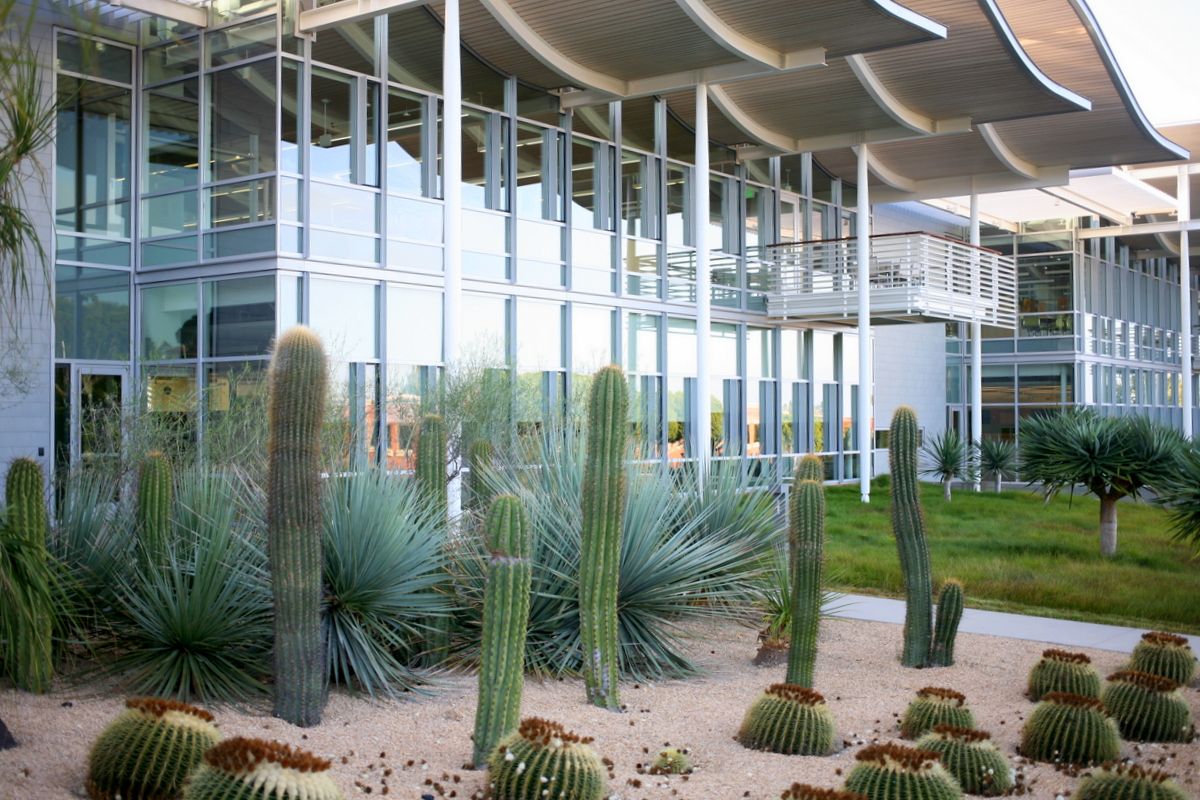 At the end of the day, we all met up again for a lecture by Ron Vanderhoff at Roger's Gardens, where he talked about…yes, the paucity of language available to describe gardens he was interested in, those built around plant communities. For the moment, Ron calls them "natural" gardens. Formal, informal, plant-driven, design-driven, natural (unnatural?) — the language is frustratingly nonspecific. So when someone invites you to visit their "garden," be ready for anything.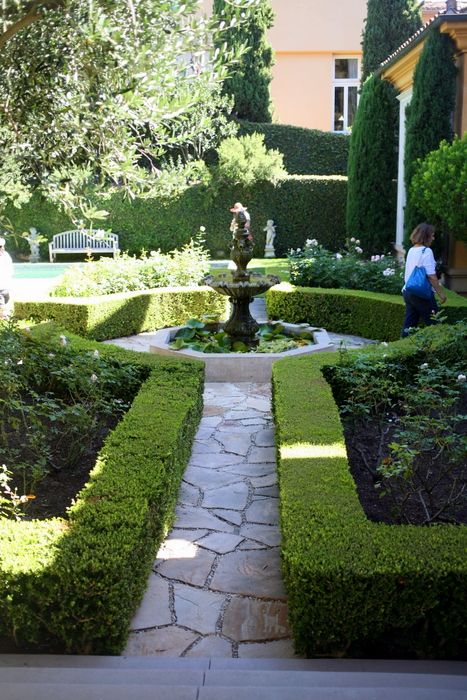 On the tour itself, the gardens were uniformly small and all comfortably esconced in solid, low-water, mediterranean garden principles.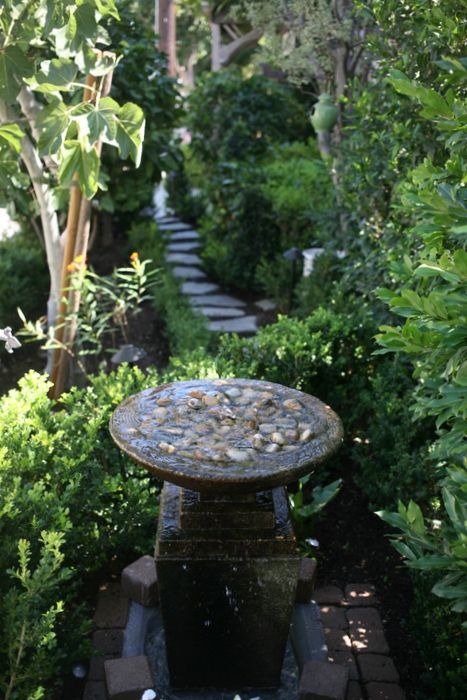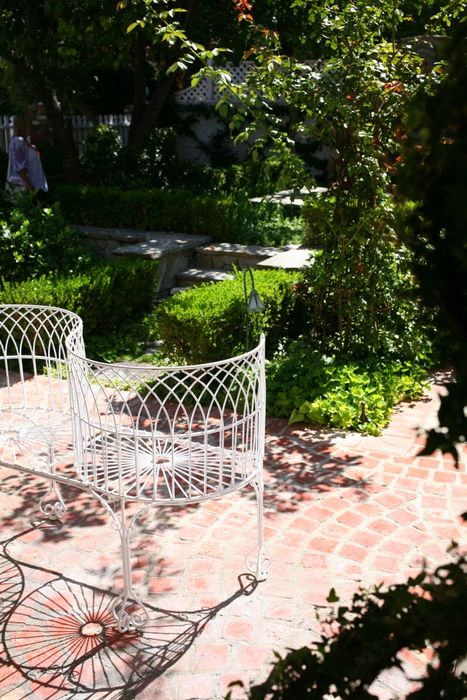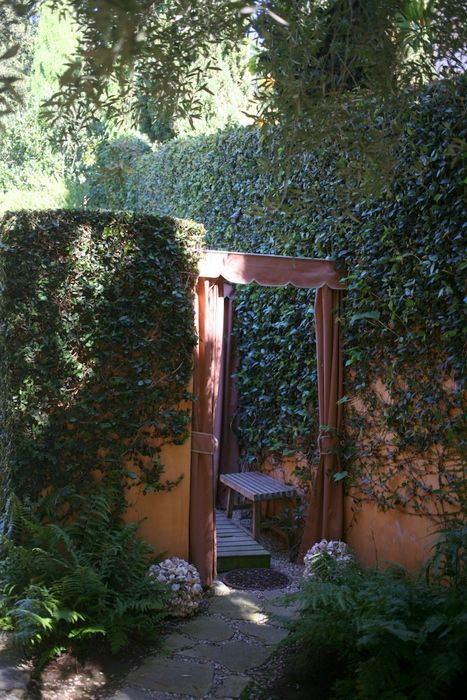 Stone and gravel surfacing, pools, fountains, rosemary, olive, box hedging, citrus, and the occasional outdoor shower.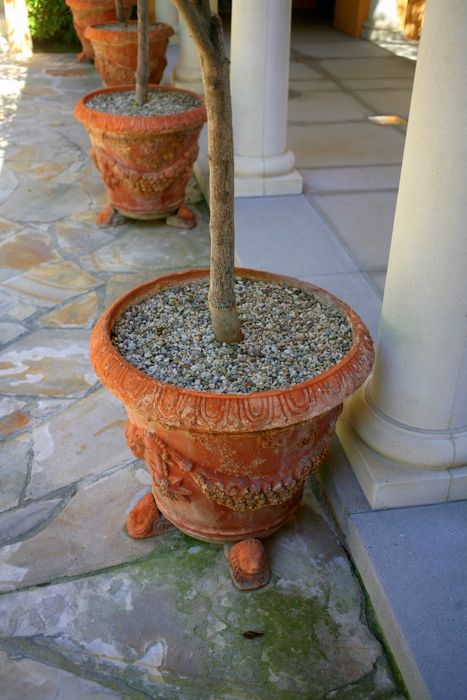 Real terracotta, probably from Impruneta.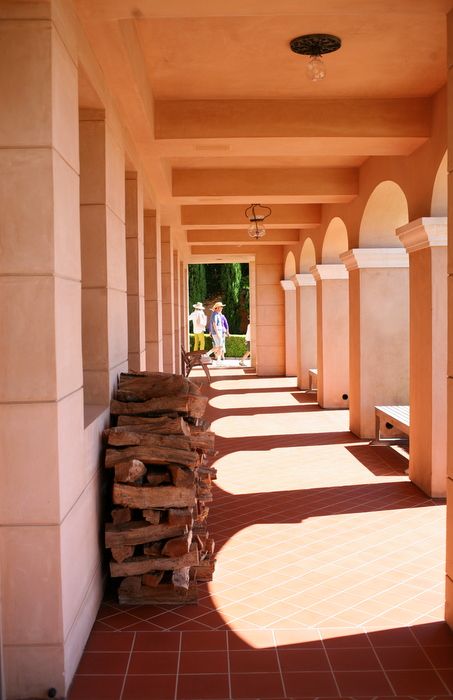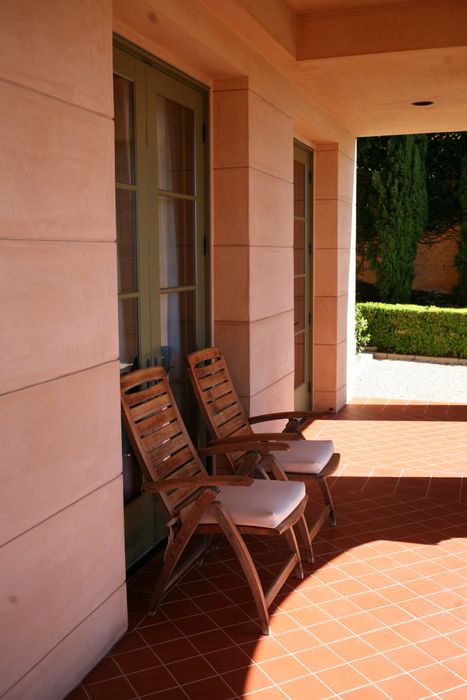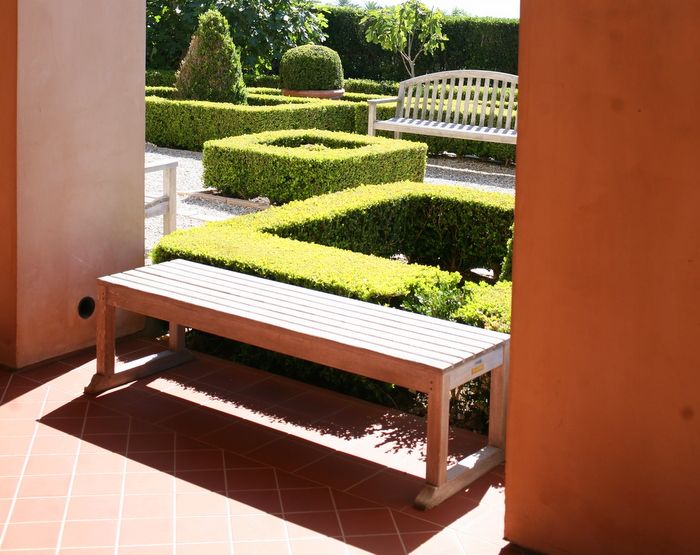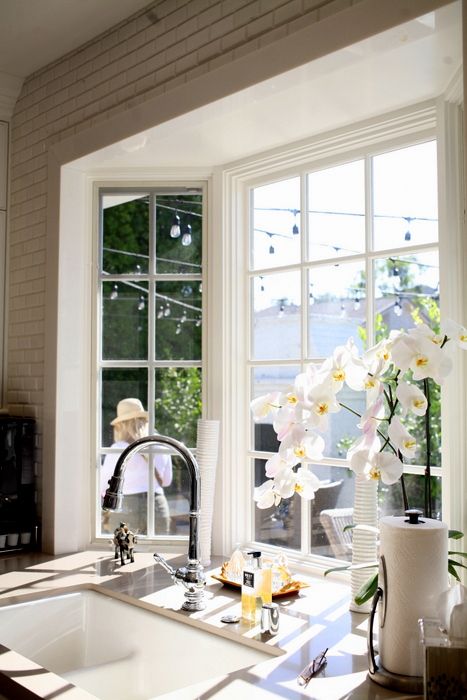 The gardens were designed for viewing from multiple vantage points within the home.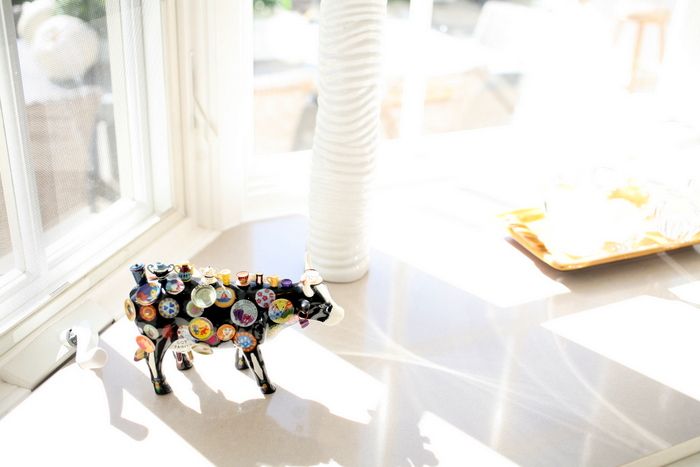 An inundating tide of September light poured in through the windows.
The plants were rowdier and more demanding of attention at the Sherman Gardens and Library, where we stopped for lunch.
And this was the view from a narrow back garden. There's always a volleyball game going on, the hostess told us.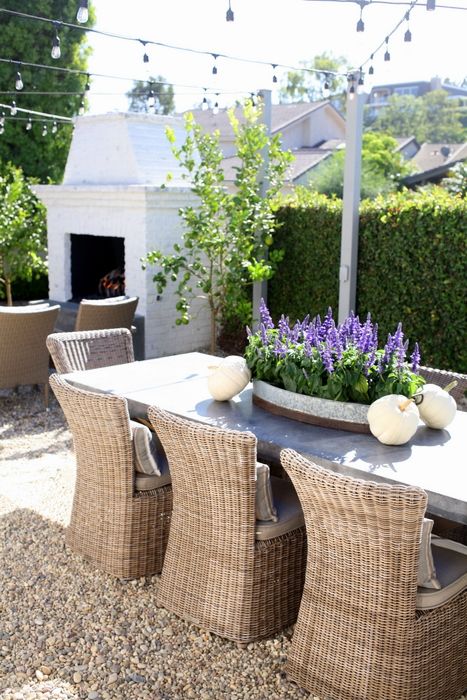 Now I know a little bit more of what to expect from gardens, Newport Beach style.