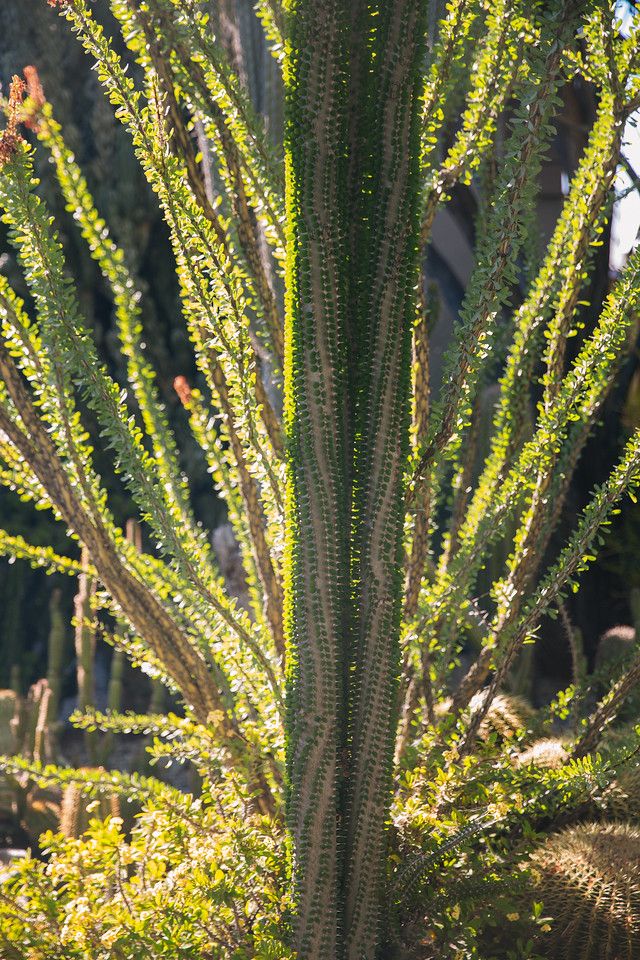 In early April, as I was leaving a garden on the Theodore Payne Native Plant Garden tour, I noted a hand-lettered "plant sale" sign in the neighborhood and swung around to have a look.
I posted a photo of the garden attached to the plant sale to Instagram, to which garden designer Ivette Soler exclaimed "RAY VALENTINE!" I had been given a business card on the day of the plant sale but hadn't checked the name yet. Indeed, it was the garden of Raymond Valentine, owner of Maintaining Mother Earth, "a full service landscape and maintenance company, owned and operated by Ray Valentine, License #818049-C27."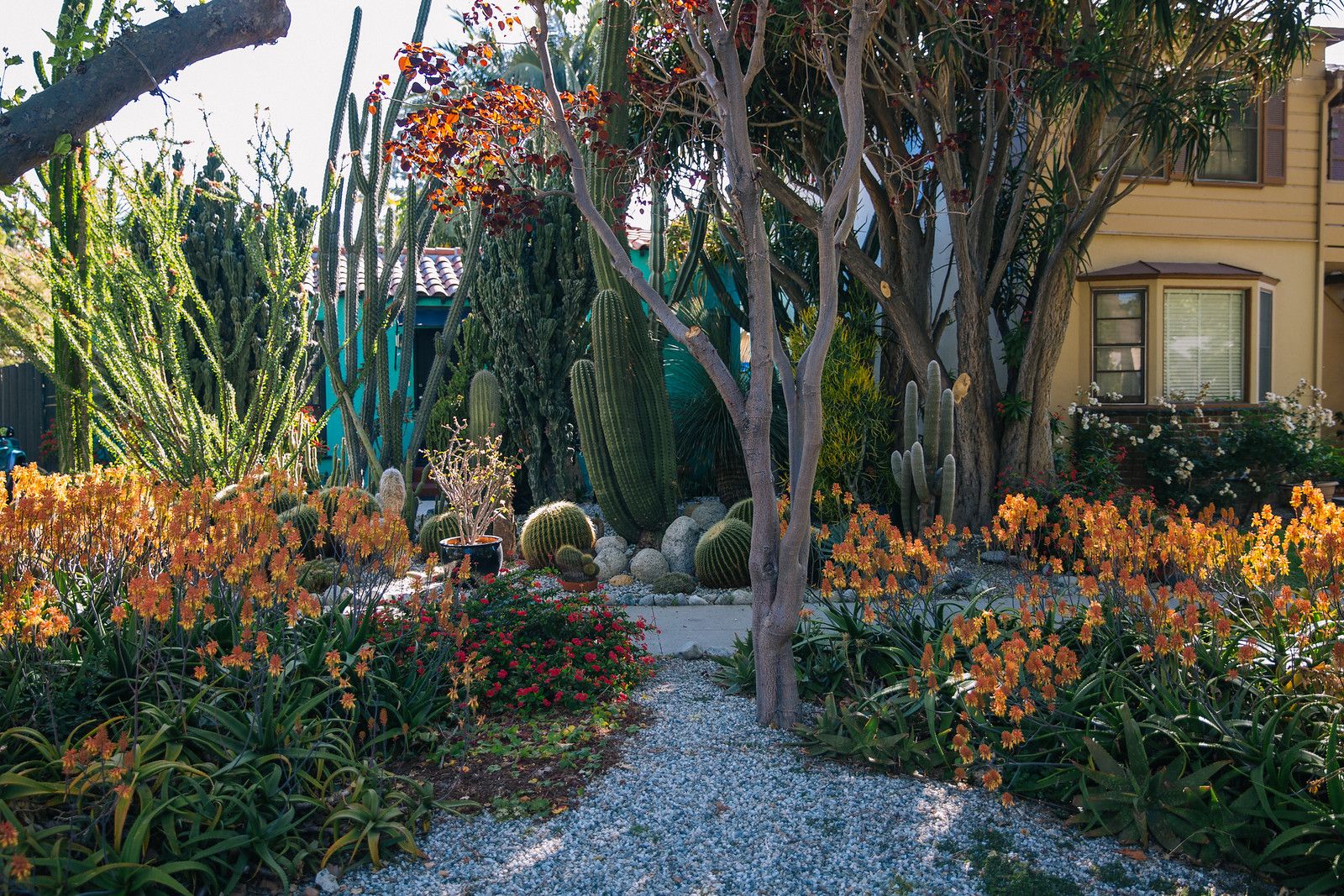 The plant sale was keeping Ray hopping, but I did manage to find out a few details. His partner Netty was a huge help, and I believe it was she who told me the garden was started 20 years ago. This is now a mature garden in the prime of all its sinuous, sculptural beauty.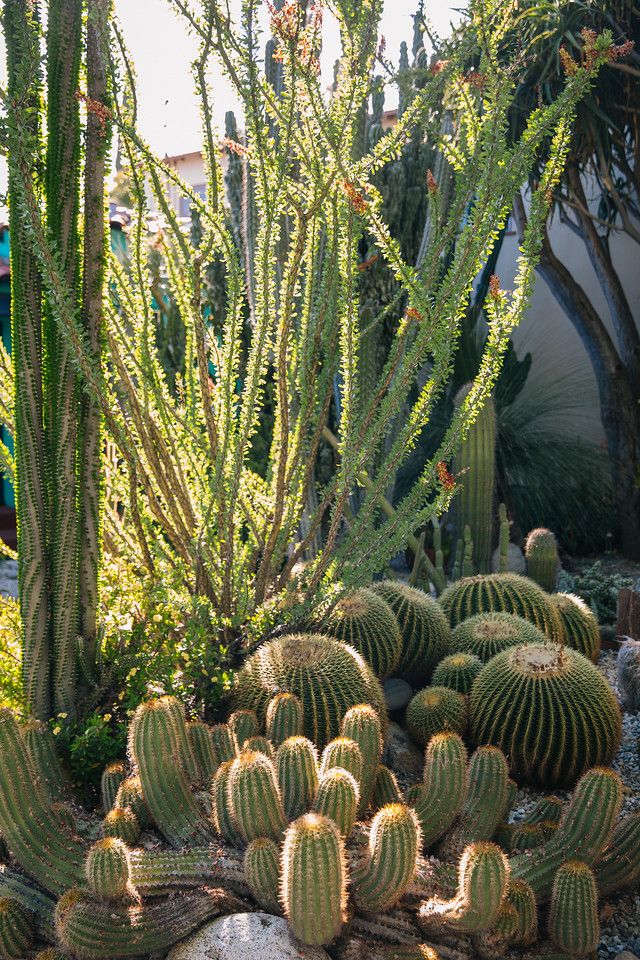 Ray graciously agreed to allow Mitch to return earlier this week for more photos. The ocotillos have leafed out and are lightly blooming, and what I'm guessing is Aloe camperi has lit the garden ablaze in a floral fire rivaling any show in its home of Ethiopia.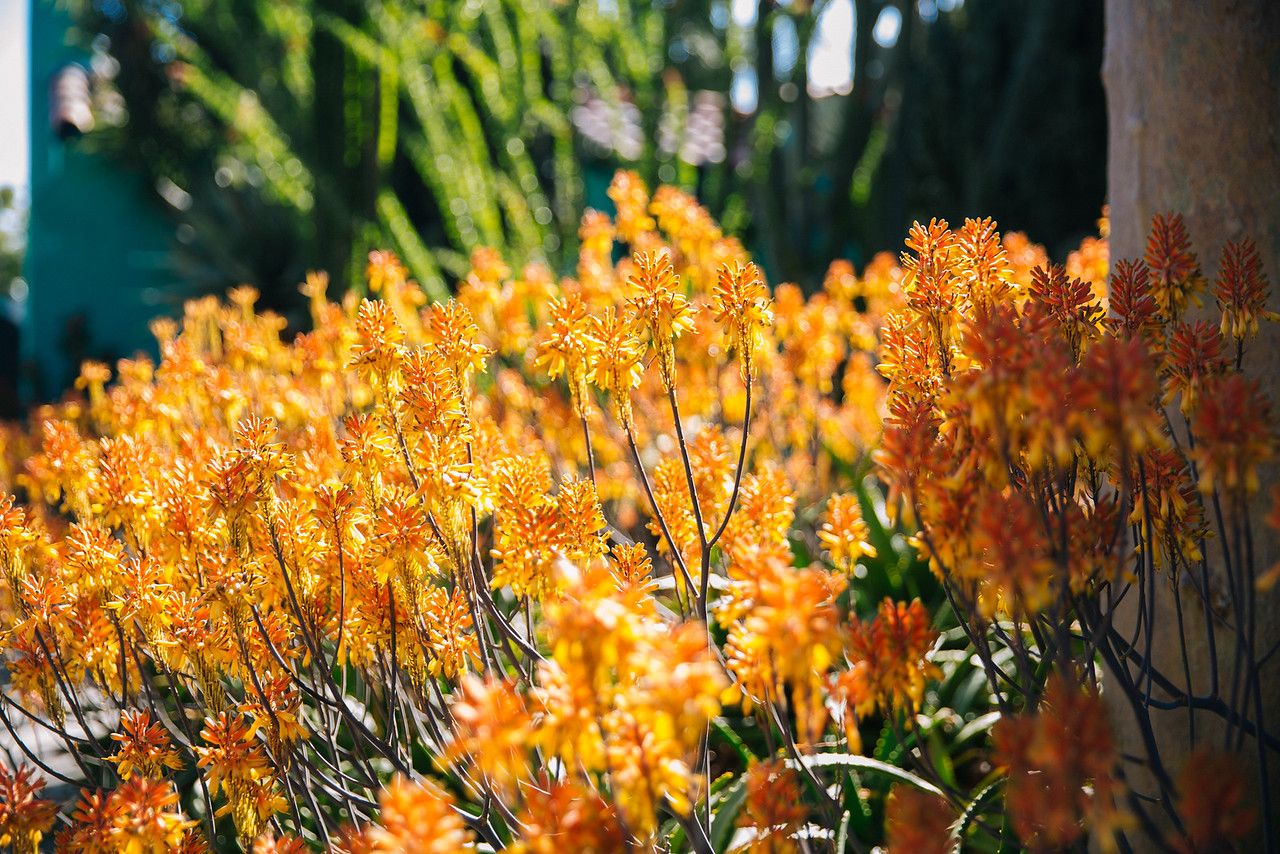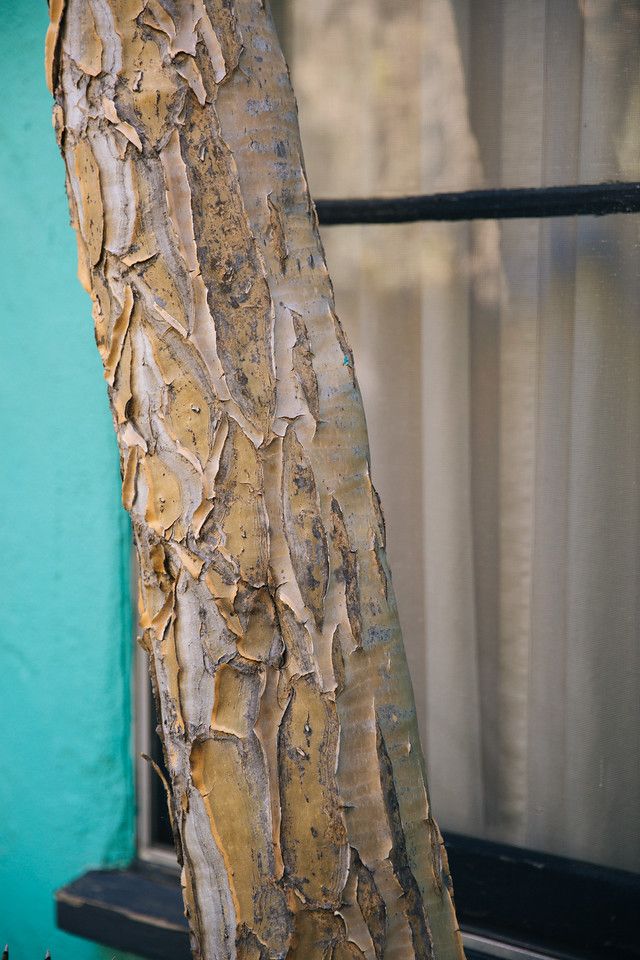 It was Netty who told Mitch that the Desert Garden at the Huntington had been a source of inspiration for the garden. (Upon arriving Mitch texted me: "Debbie Harry just answered the door." Netty does bear a strong resemblance to her.)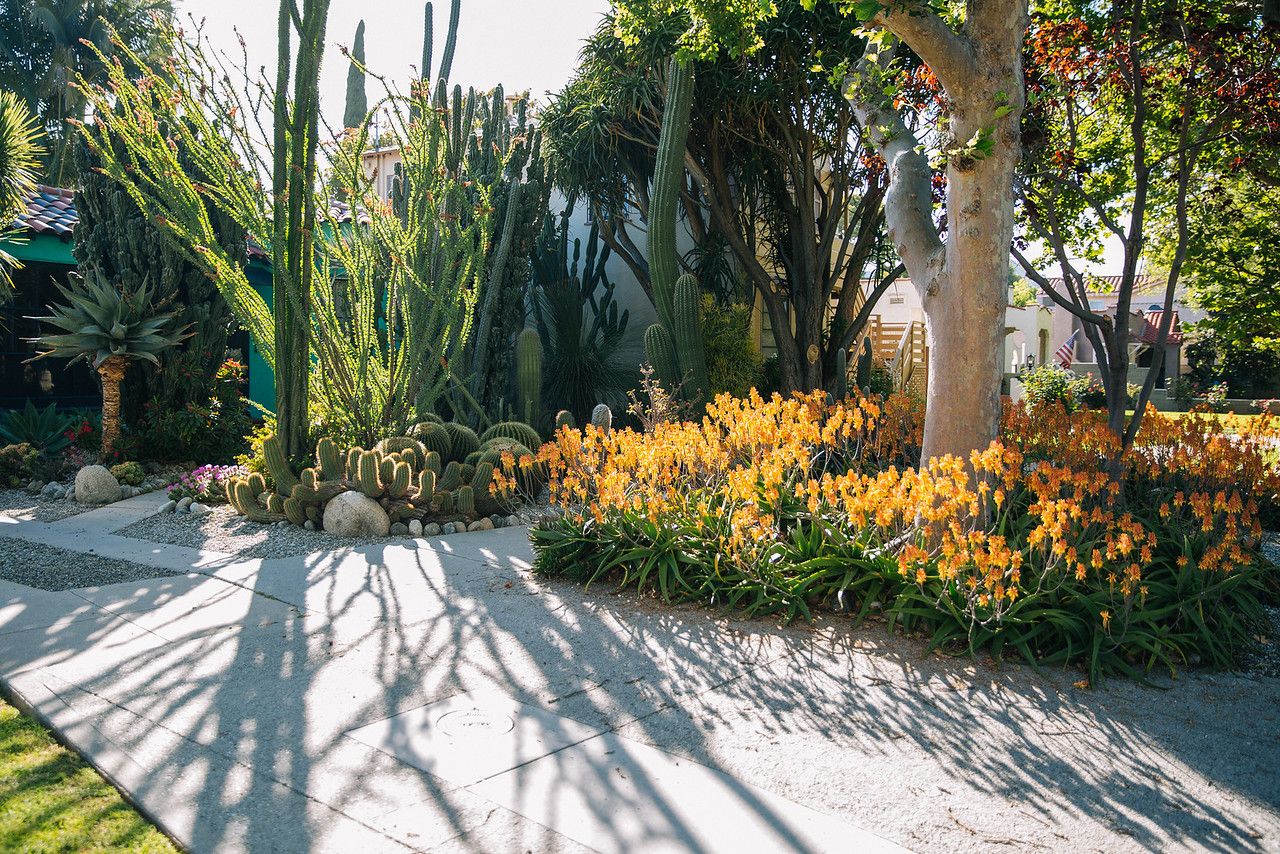 And that botanical garden influence is really what sets Ray's garden apart from other succulent gardens around town, which tend to make the most of the horizontal plane with the softer, rosette-shaped succulents. Tall, columnar cacti are imposingly grand, but can be intimidating and possibly even fear-inducing in the general public — and therefore are rarely seen outside botanical gardens. And when they are planted, it is often done in the spirit of accentuating their fearsome qualities, deploying cacti defensively as screens or barriers. Ray's love of these plants shines through in how he invites close, thoughtful interaction by maintaining a generous graveled spacing, enticing visitors to experience an ocotillo or saguaro up close without feeling hemmed in. These front and back gardens are his grandkids' wonderland. (The back garden was in the middle of a project and not available for photos. Maybe another time!)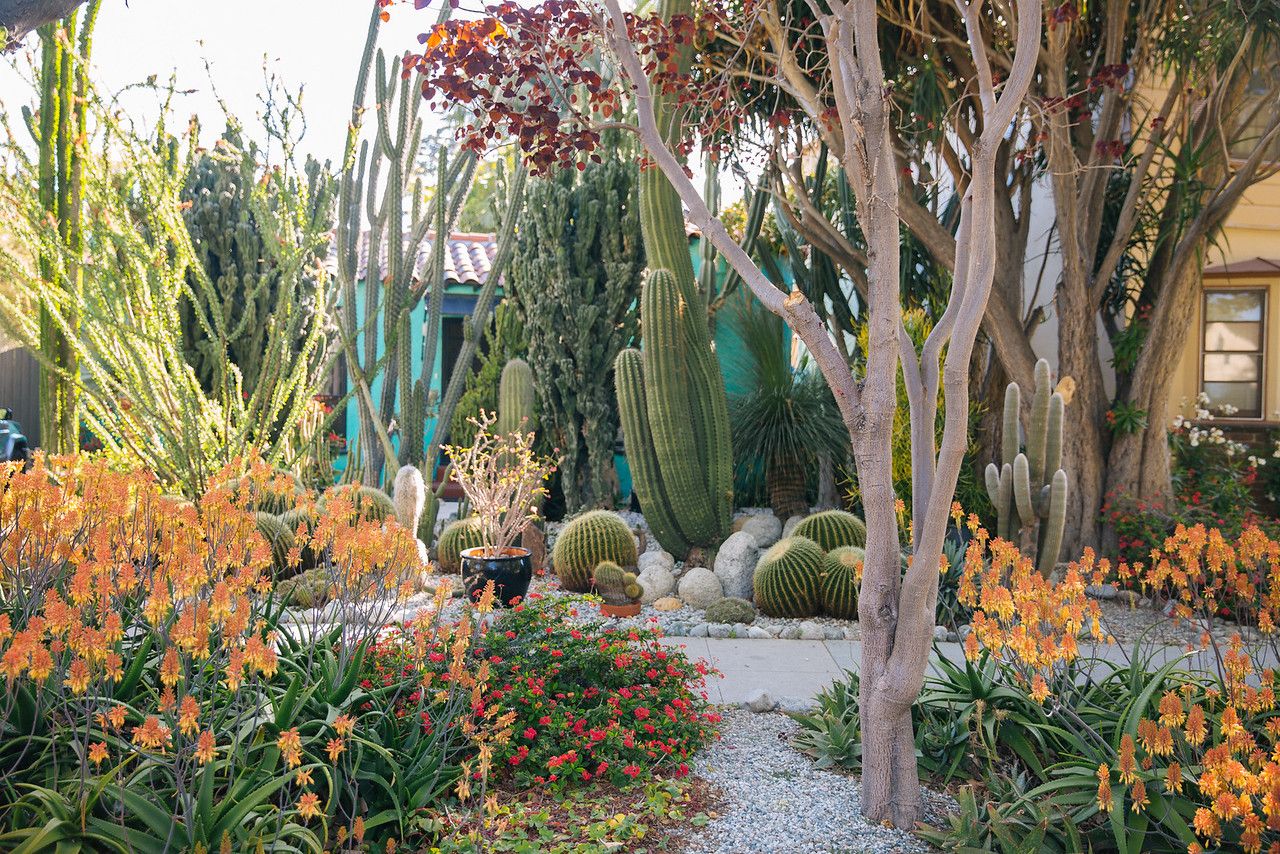 Netty says they've even been awakened by klieg lights in the middle of the night from surreptitious photo shoots using the garden as a backdrop. (Not cool! Ask permission first.) And I'm told the Day of the Dead celebrations here are epic, often prompting trimming back so as not to snag trick-or-treaters' costumes, which just makes more cuttings for the plant sales.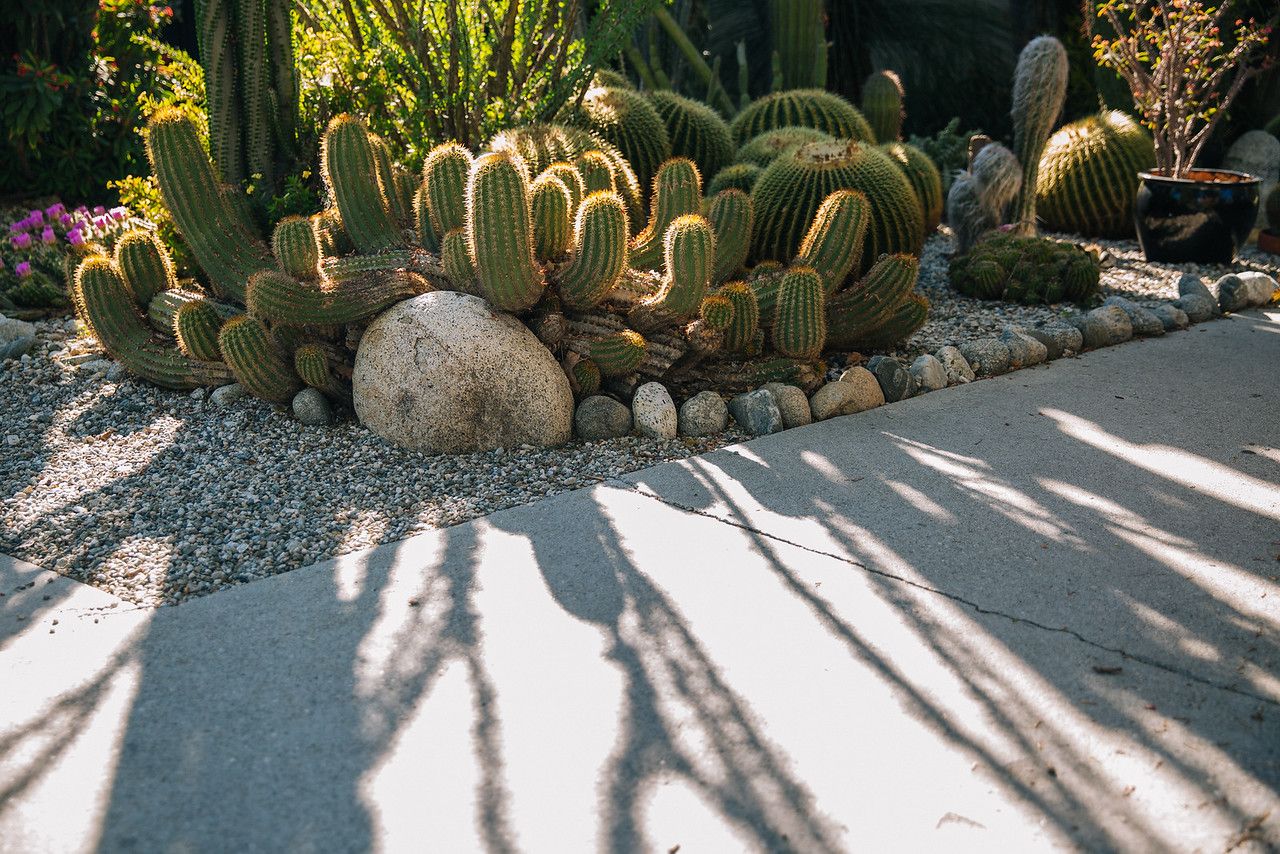 These kinds of gardens cast a magical spell on a neighborhood and often lead the way as pied pipers for desert gardens. An aloe appears in the front garden a couple houses down, a barrel cactus debuts in an opposing parkway. This is frequently how unappreciated desert plants find their way into people's hearts and gardens.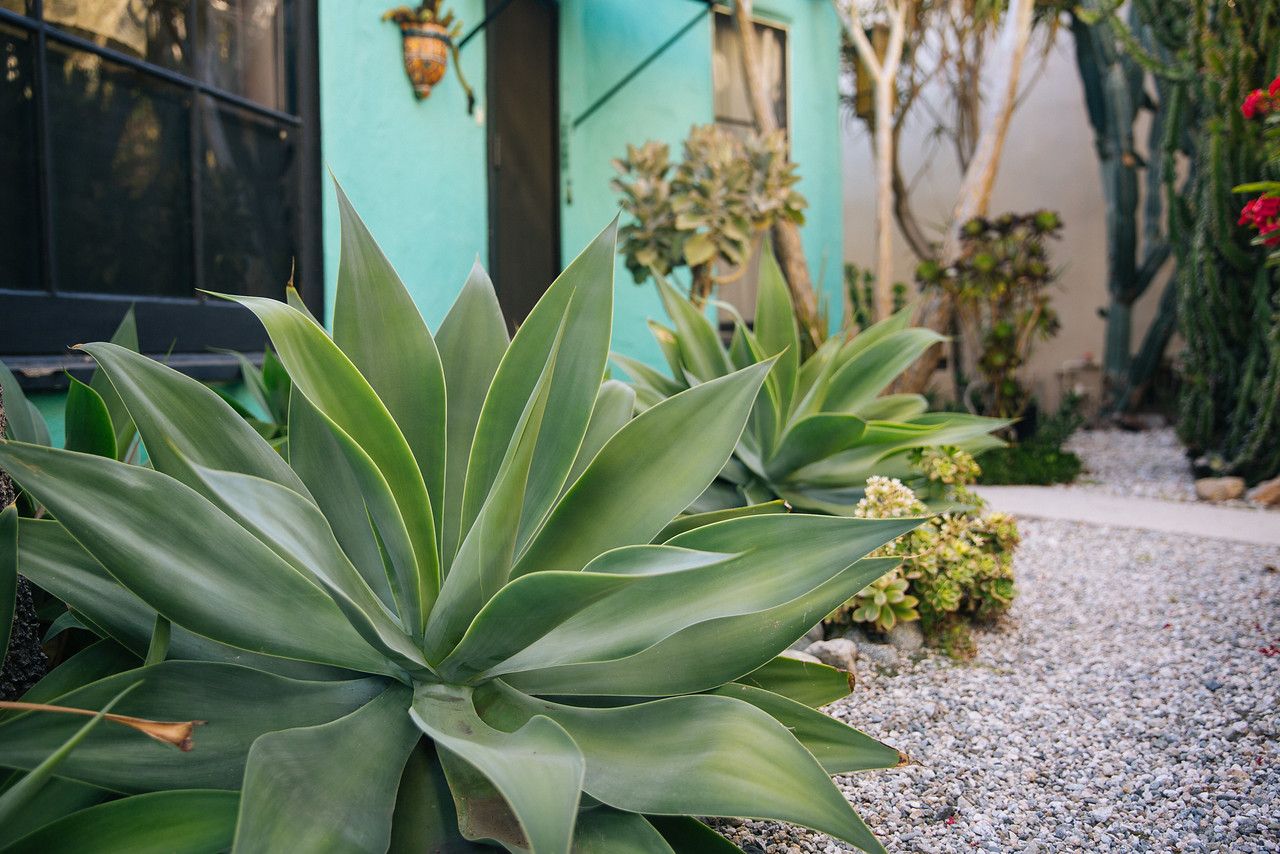 There's an easy-going, sure-handed feel to Ray's work with these plants that is not at all stagey or forced. To my eye, he somehow manages the trick of making a cactus garden look relaxed.
I'll wish you a happy weekend here so you can enjoy the photos in quiet.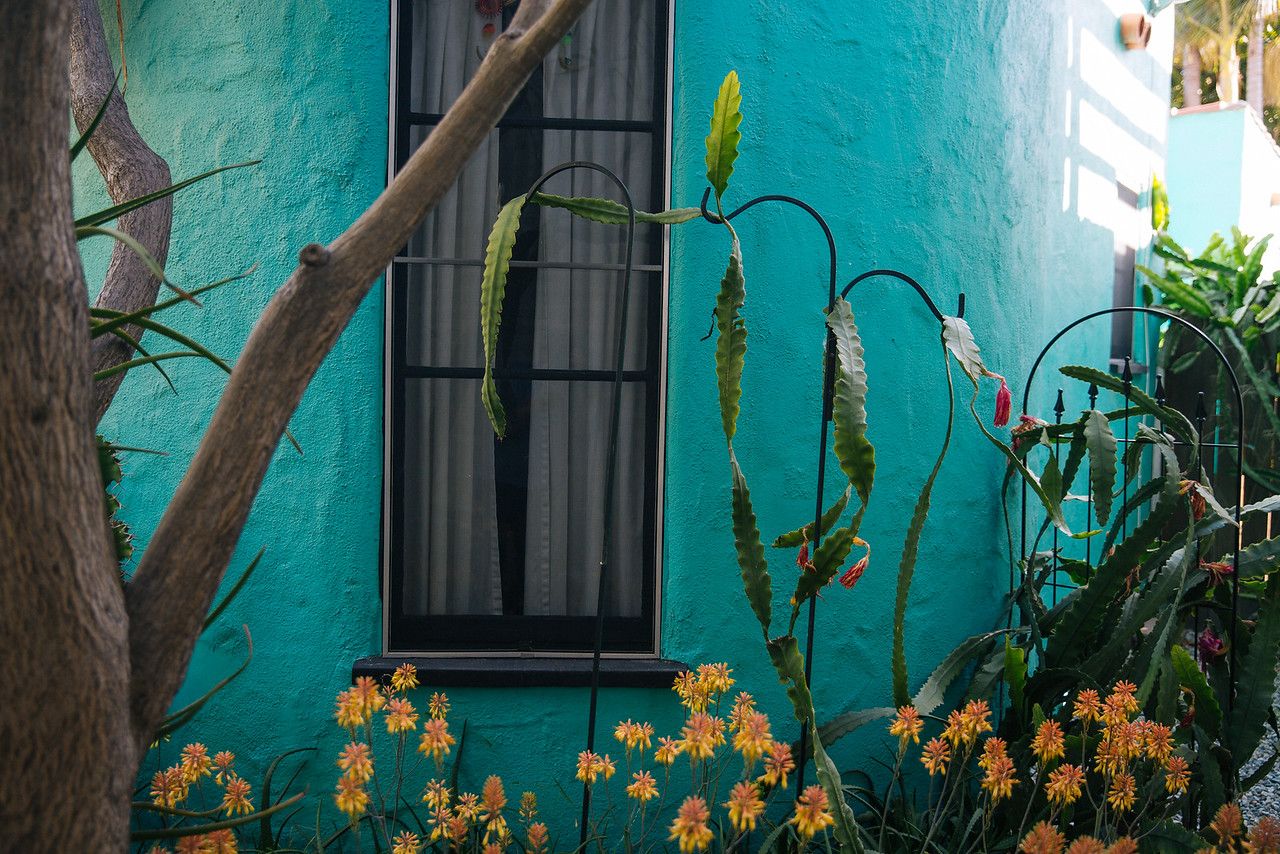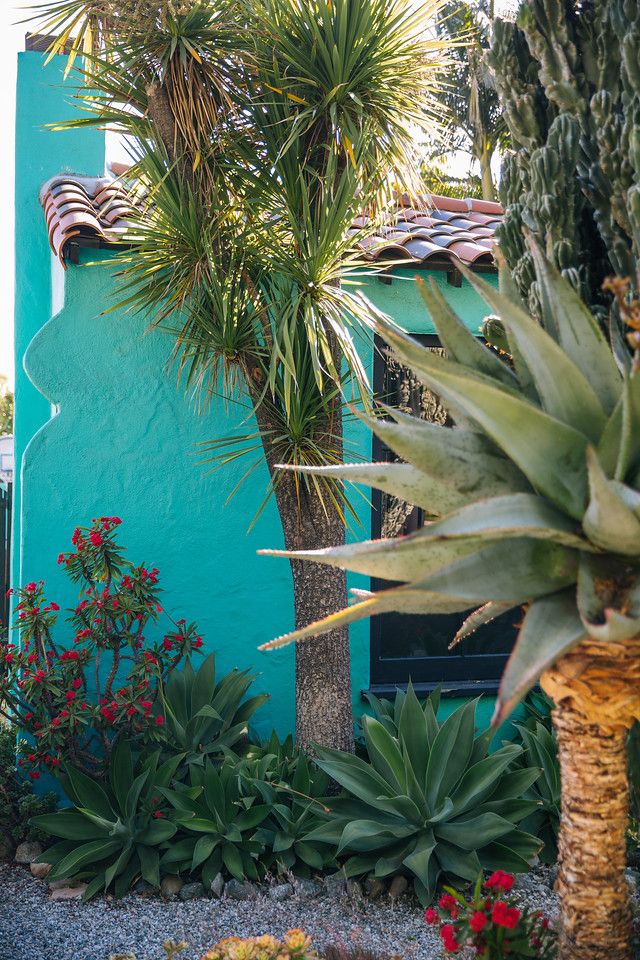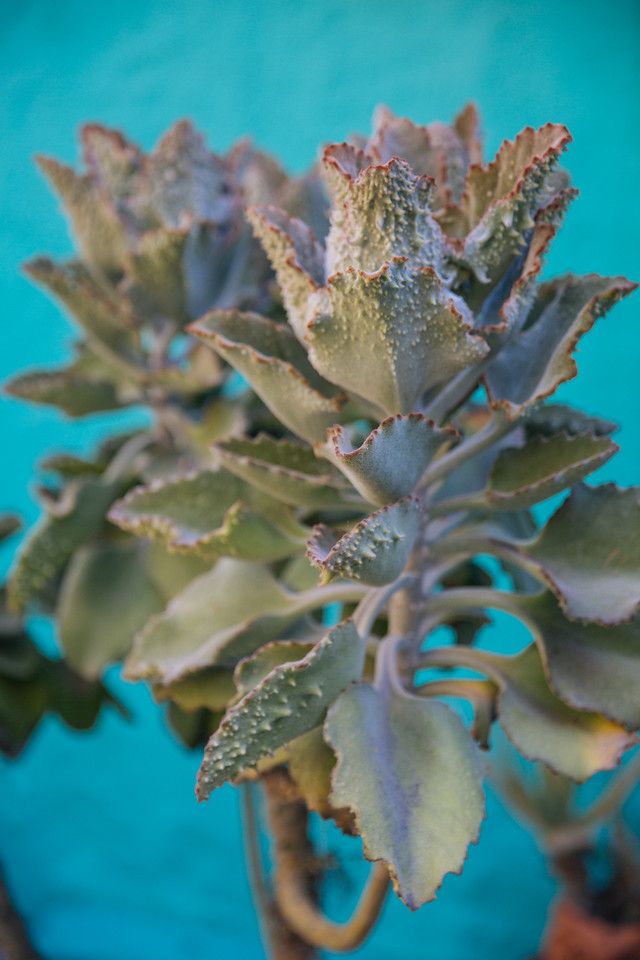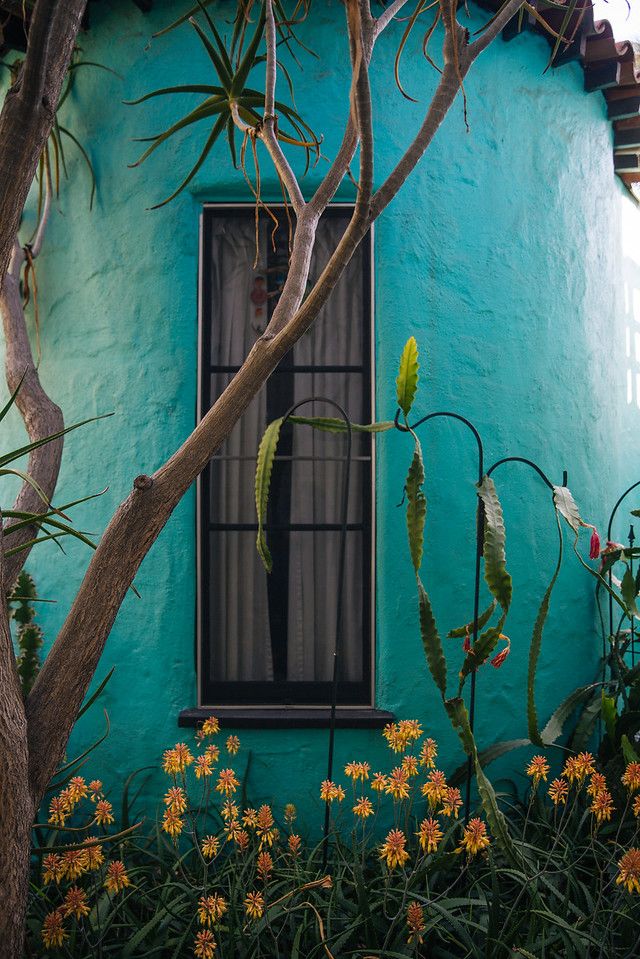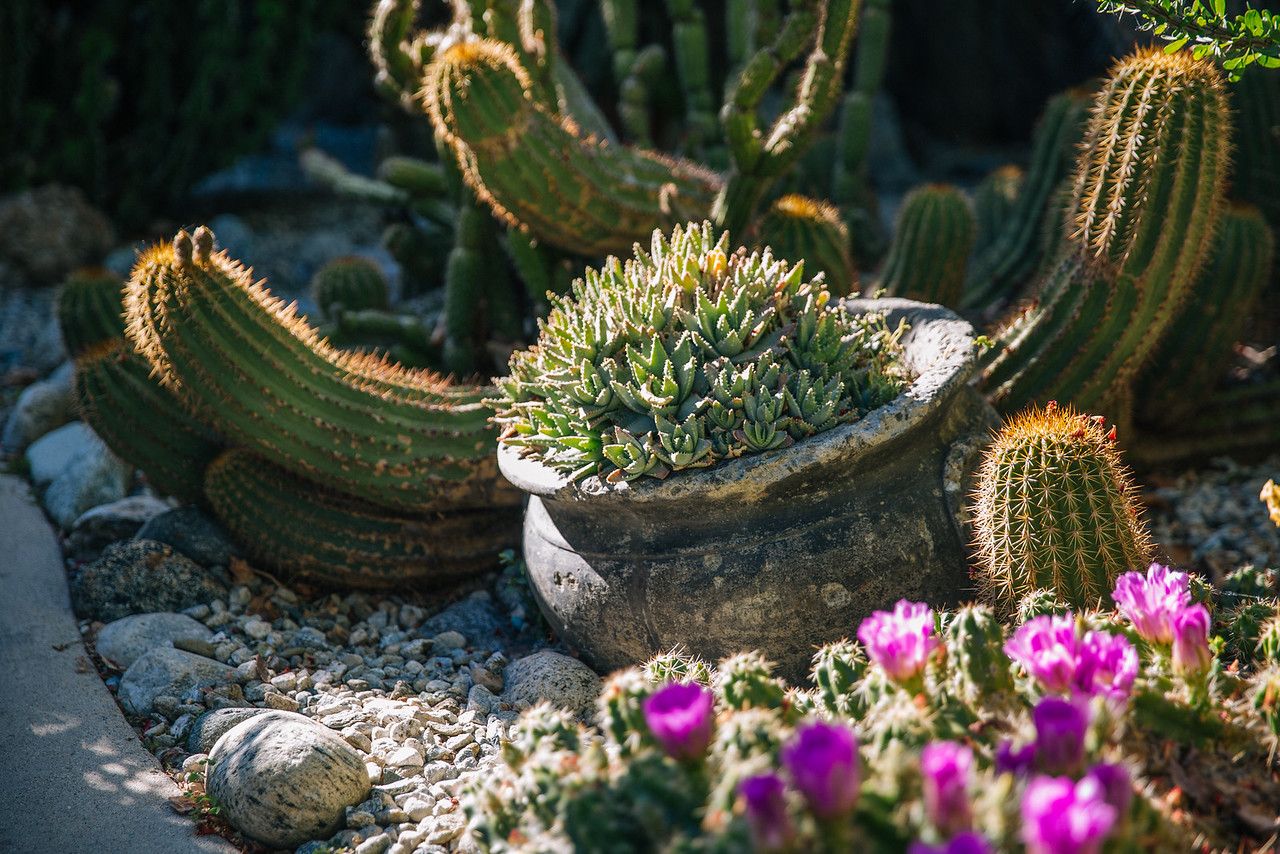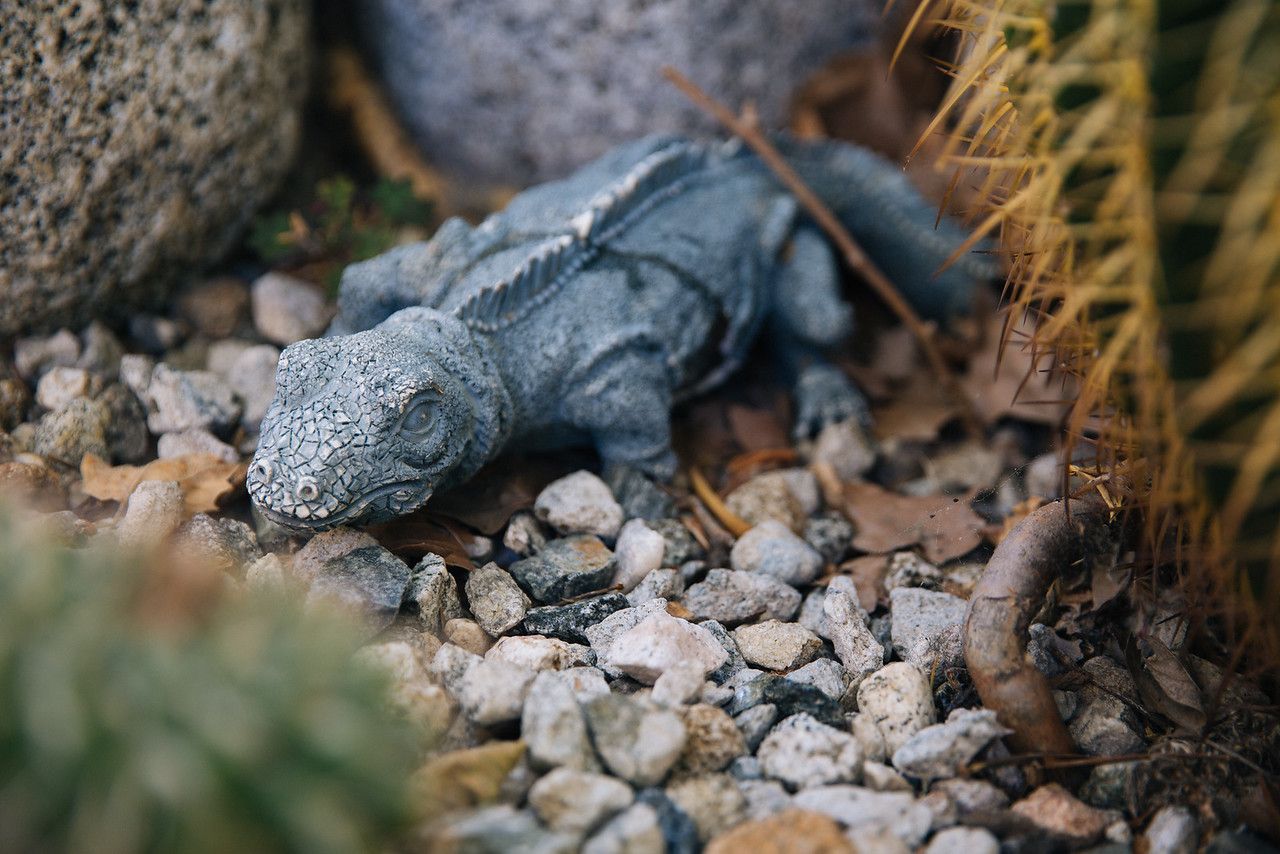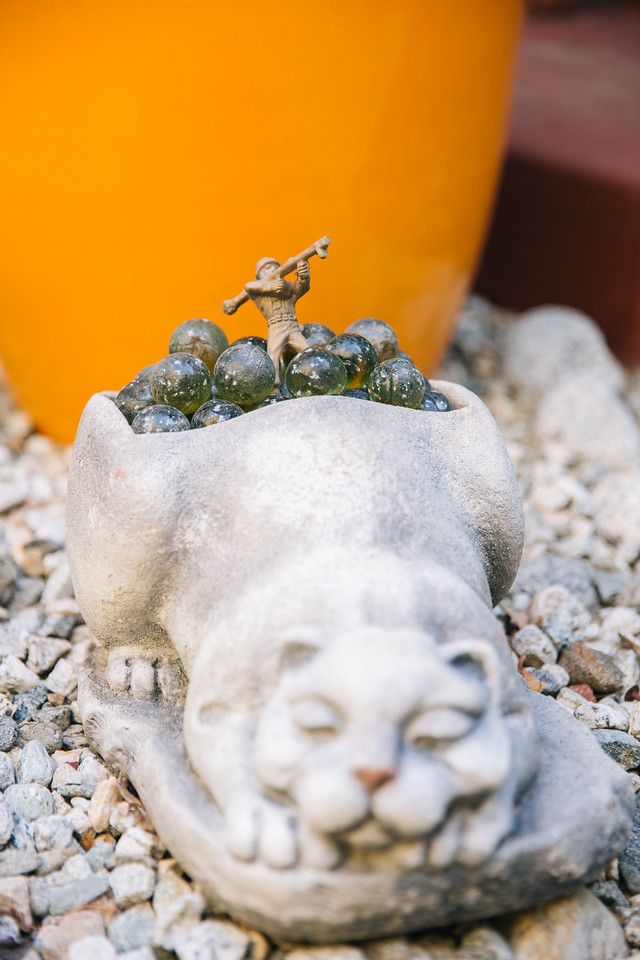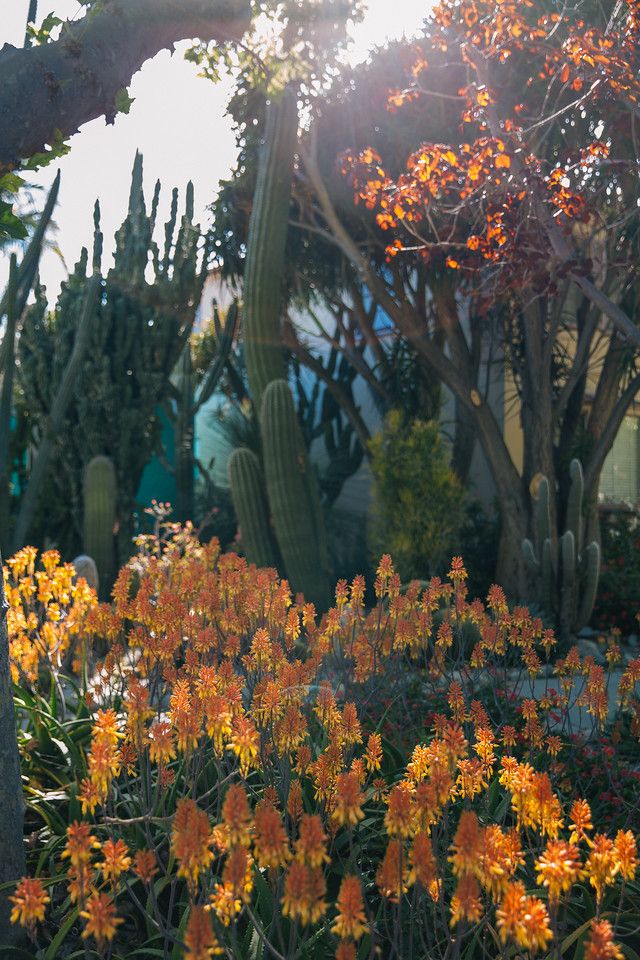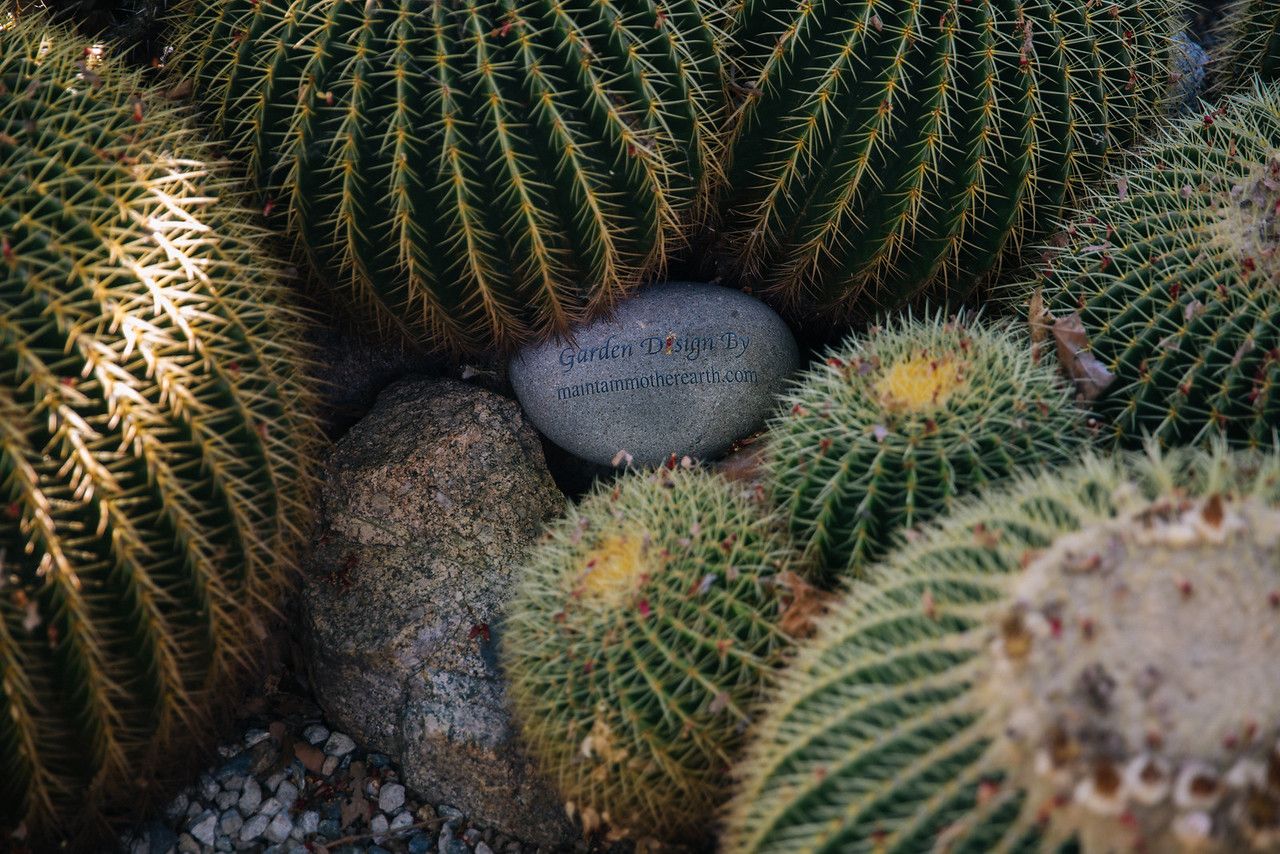 Special thanks to Ray and Netty for allowing us to share their warm and inviting desert garden.