I have quite a history with commercial greenhouses. There was a large, abandoned greenhouse at the end of my cul-de-sac'd street, the mesh netting detached in places from the rickety structure and flapping in the breeze. Through the gap in the mesh is how my nosy, grade-school self found a way in. Once inside, clearly trespassing, I was mesmerized by the sights, the smells, the few plants remaining, the absolute quiet, and the tracery of the structure itself, which despite its frailty seemed capable of holding light and shadow captive. And then there's the fact that I was trespassing and getting away with it, always a bonus with a Catholic school kid. Childhood lays down a roadmap that's carelessly tossed under the front seat as you drive away. (Growing up in Los Angeles, the metaphor will be cars.) Which is just as well, since it's mostly illegible, offers no clear way forward, and is only able to confirm a destination once you've already arrived. But because of that roadmap, I brake for greenhouses.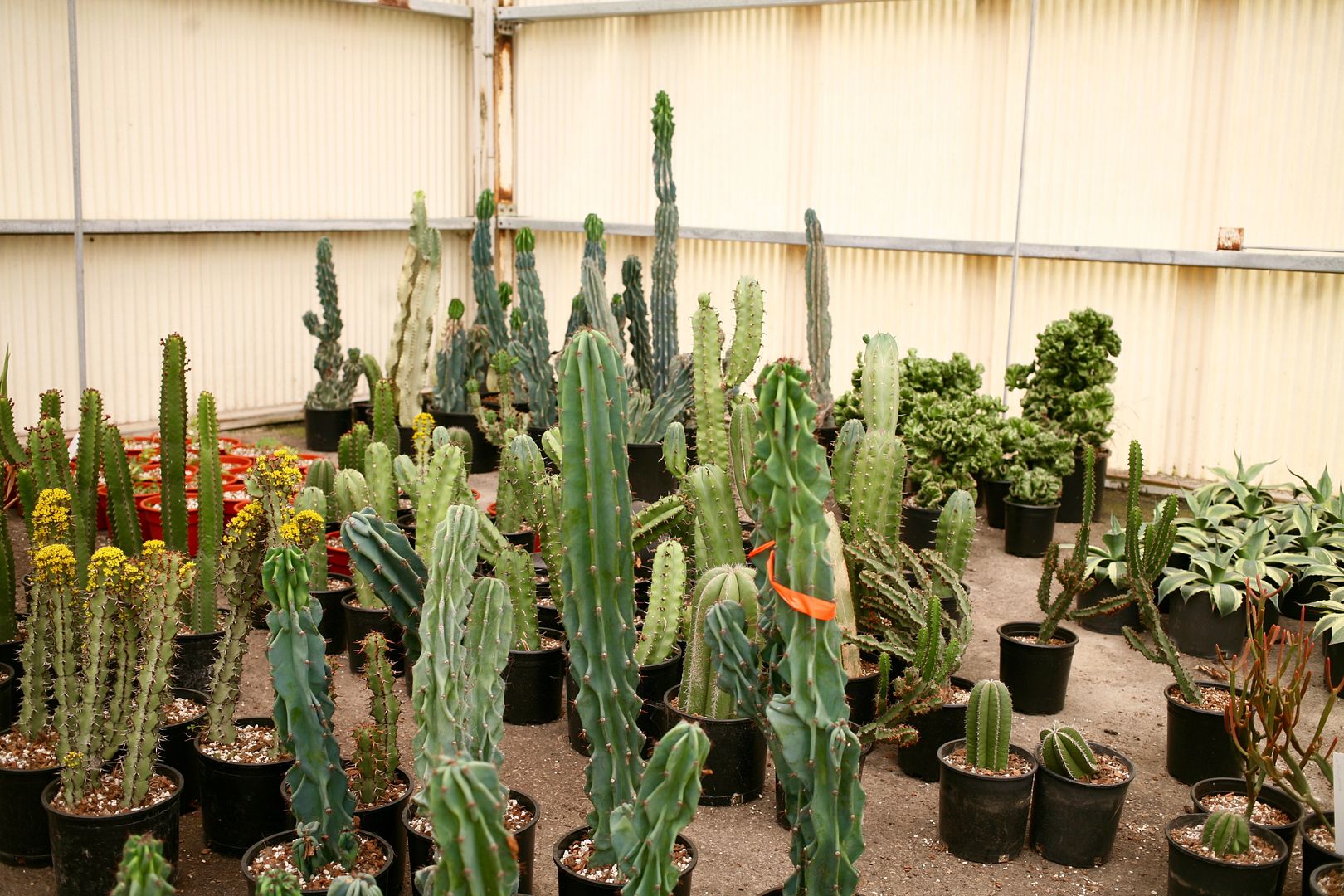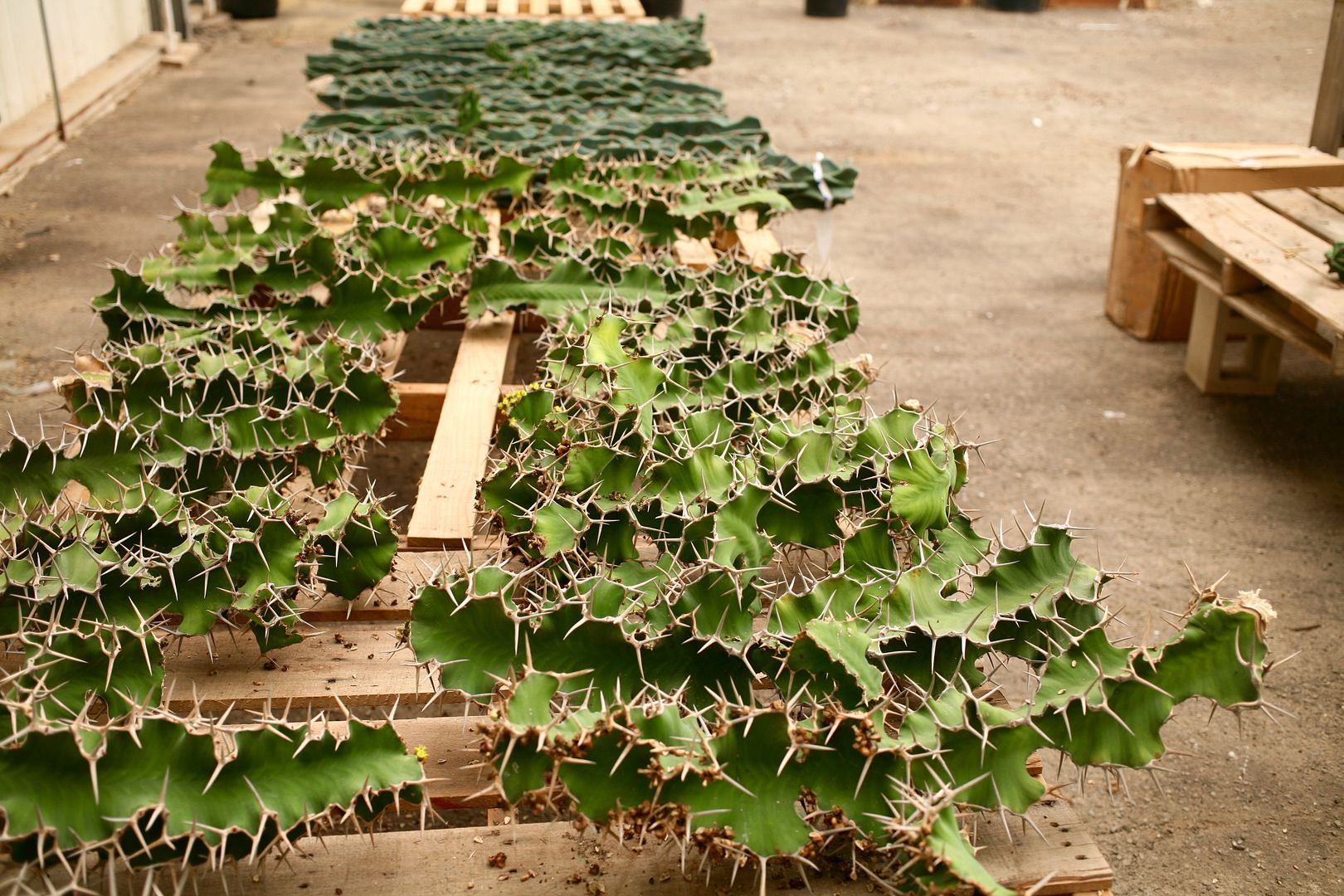 With that fading roadmap rustling under the seat, I continue to be mesmerized by its roadside attractions — growth, light, shadow, stepping into strange, transformative places. Which is why I have hundreds of photos of the greenhouses at Rancho Soledad Nursery from a visit last month.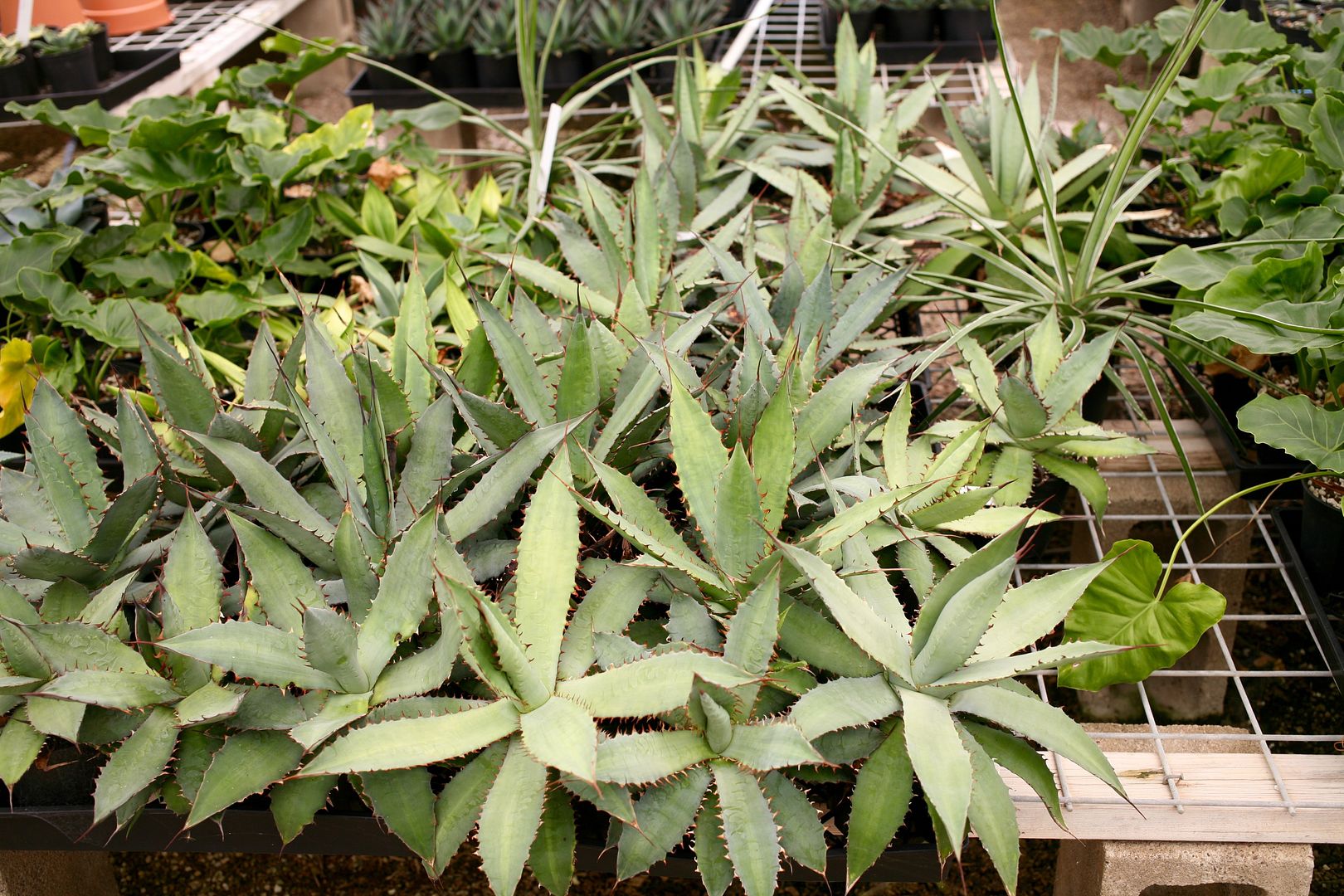 I even stopped an employee to double check that it was okay to roam through the greenhouses, that I wasn't in fact trespassing again. It was absolutely okay, I was reassured, so I stayed for a couple hours. And even though it was another in a series of cool, overcast days in May, it felt as hot and steamy as Borneo inside.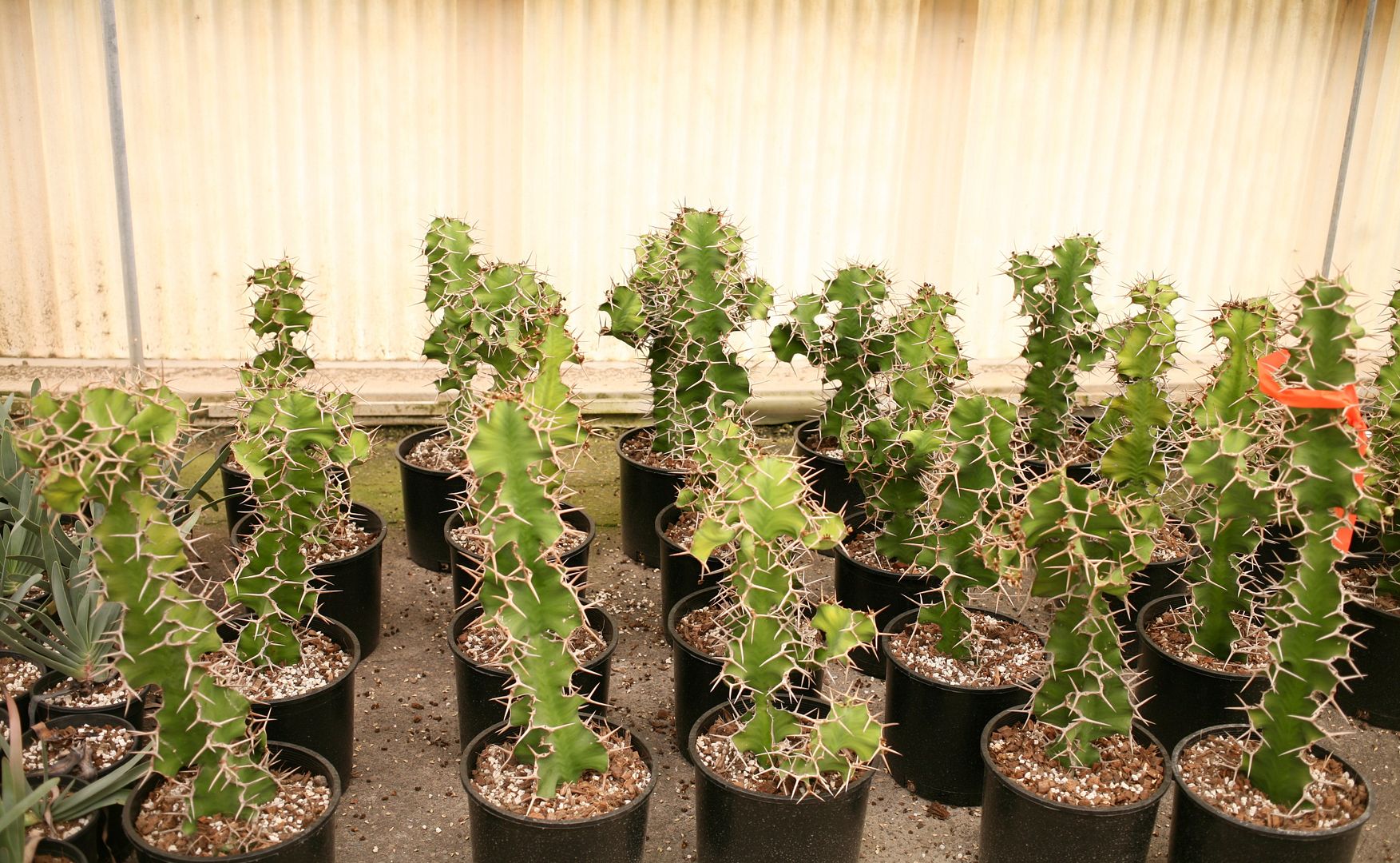 And unlike that mostly empty greenhouse at the end of my street whose future was written in condos, these greenhouses bustle with life and purpose. And oh so amazingly beautiful, expertly grown plants. All my favorites are here: cactus, euphorbia, agave, aloes, bromeliads. These are working greenhouses, growing on small plants for sale in larger containers.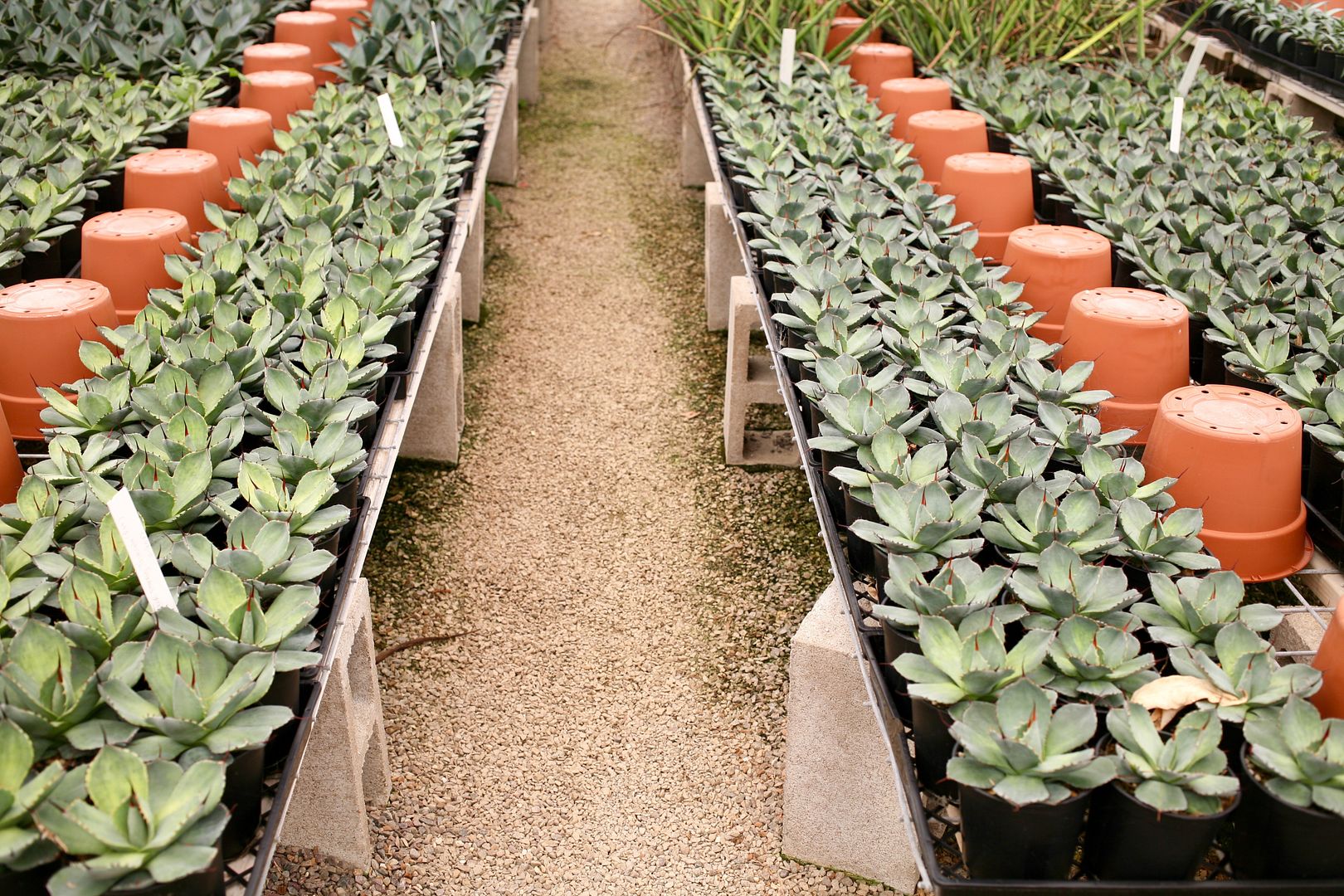 Yes, the public is welcome, and yes, you can buy plants, but you need a roomy car because sizes mostly start at 3 gallons. But just looking is its own reward here, seriously, even for someone just casually interested in these plants. For me it's a full-on ASMR experience.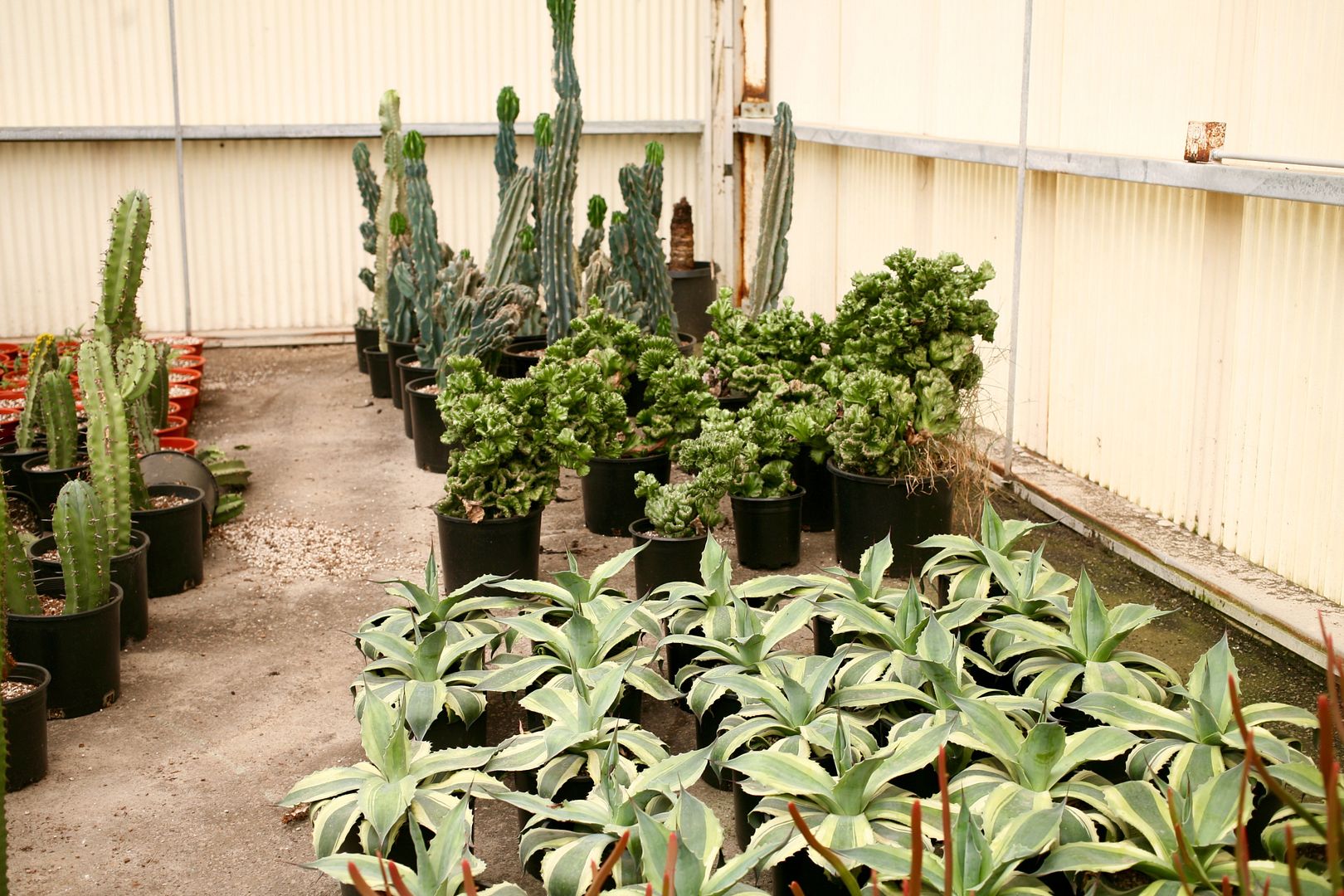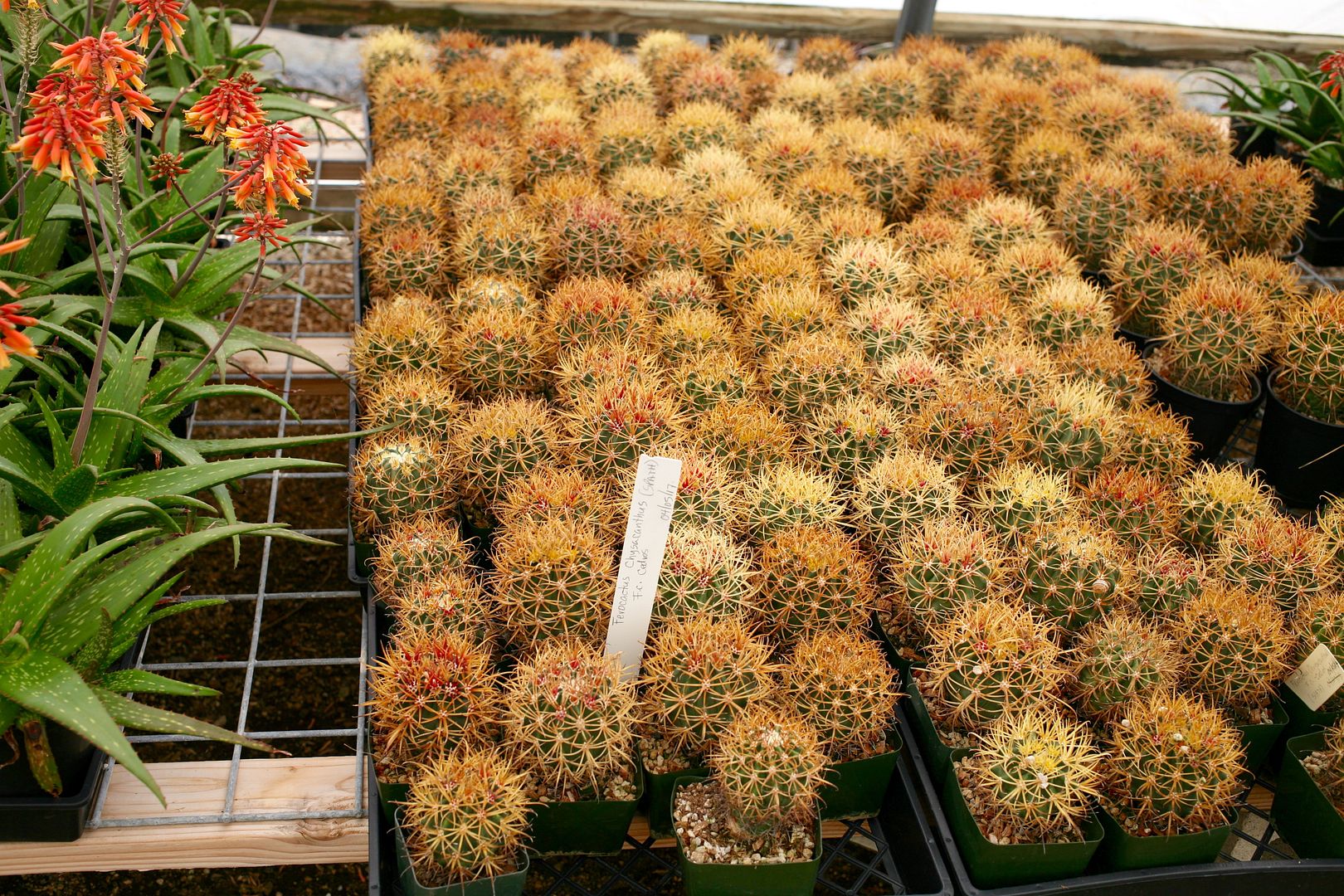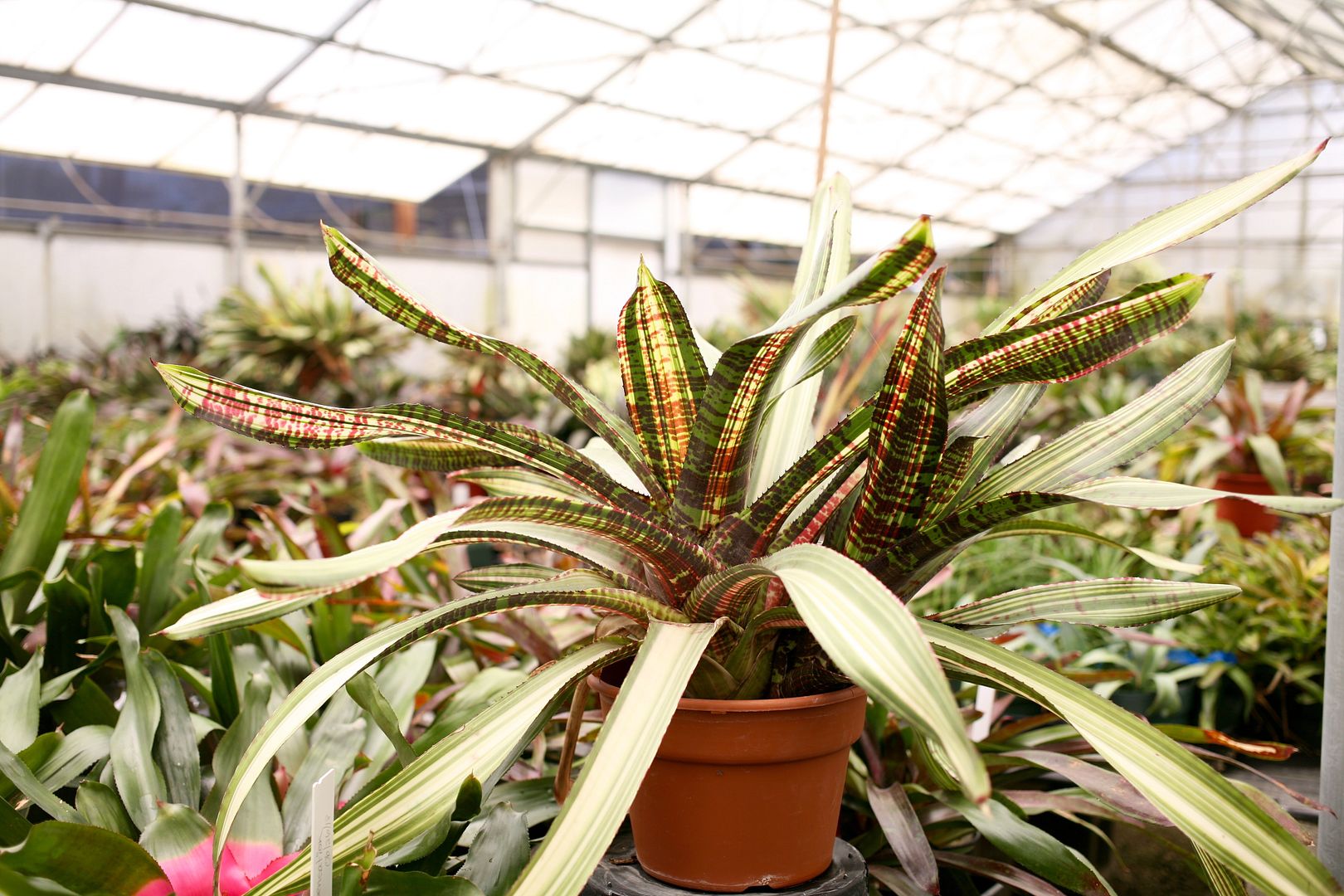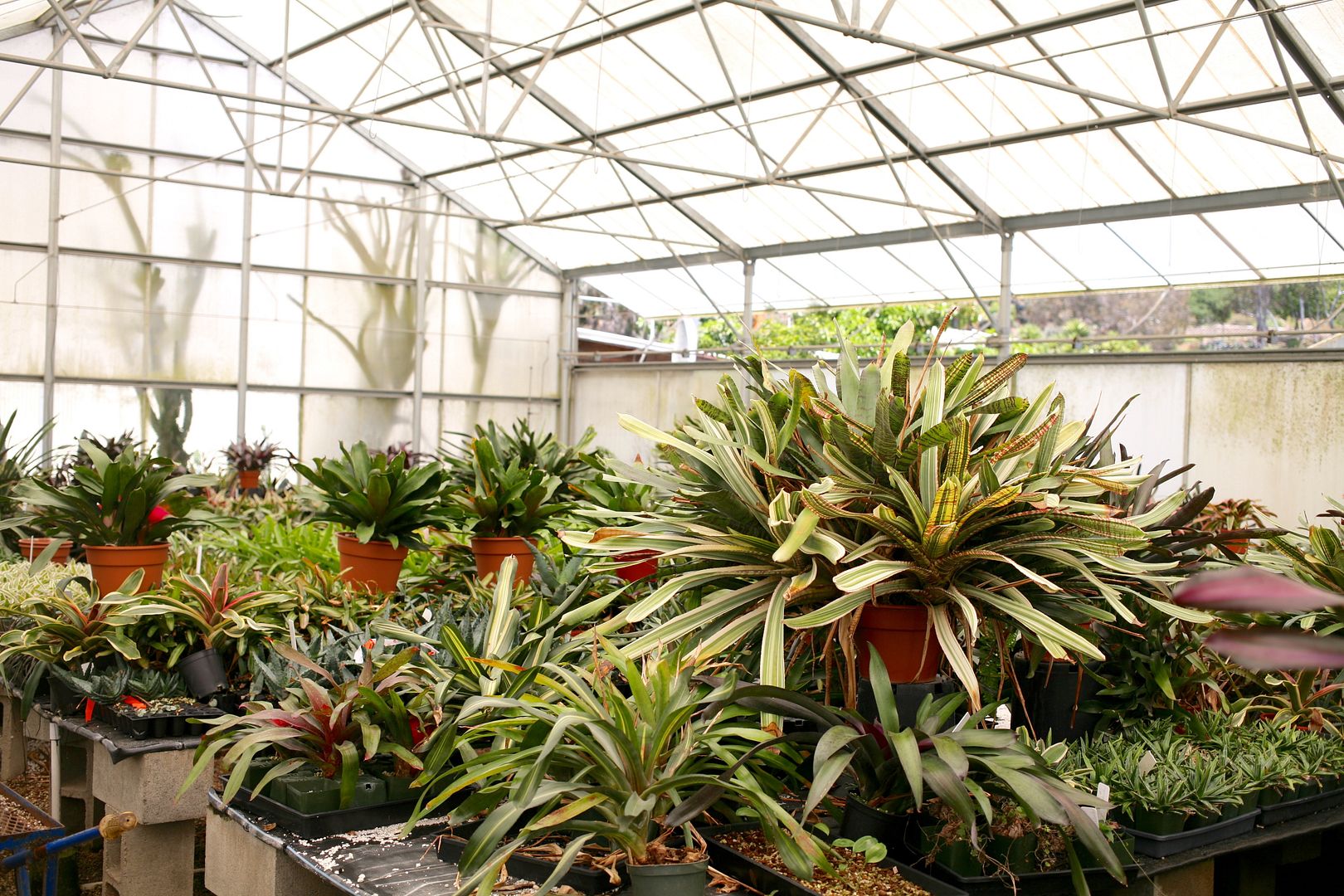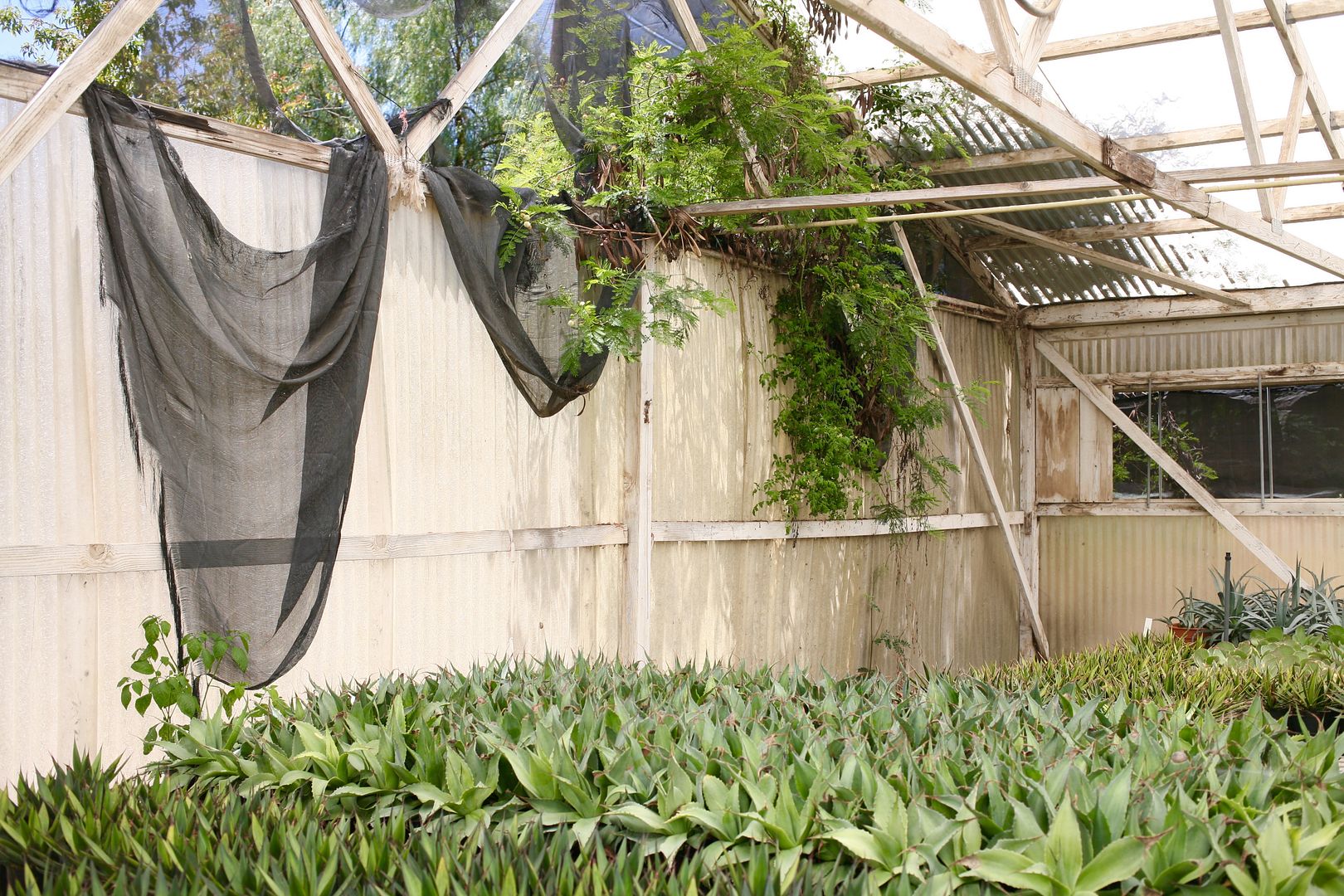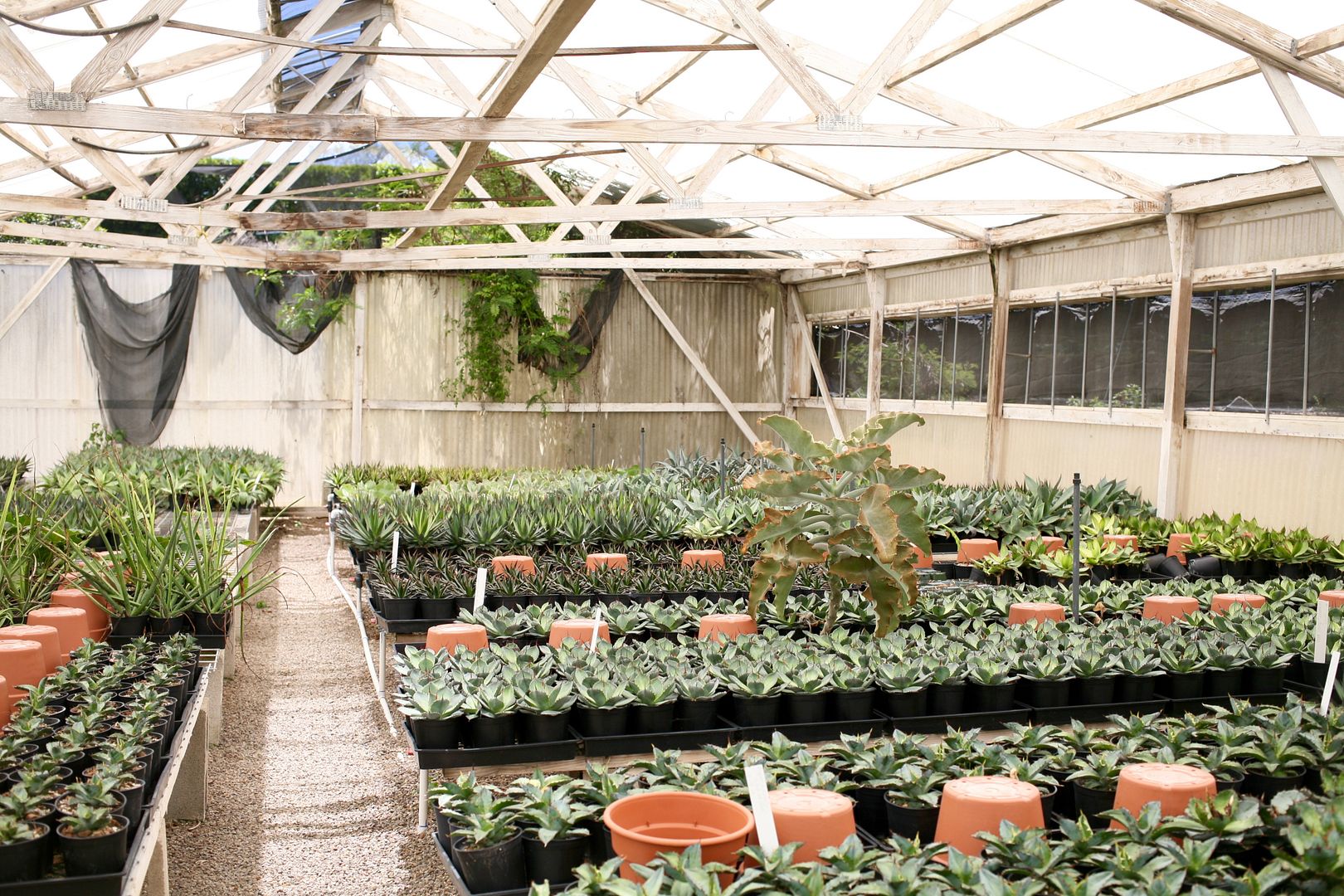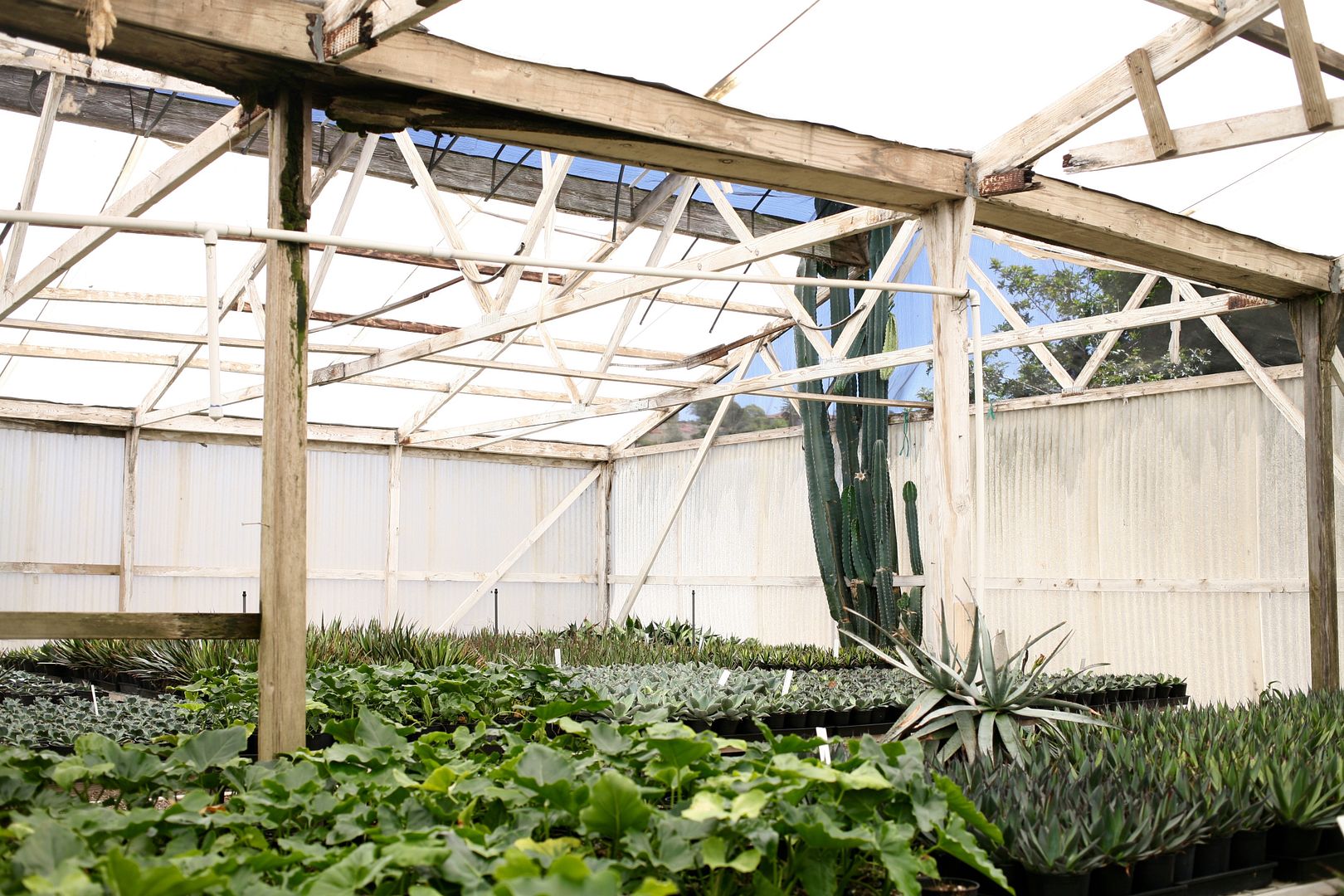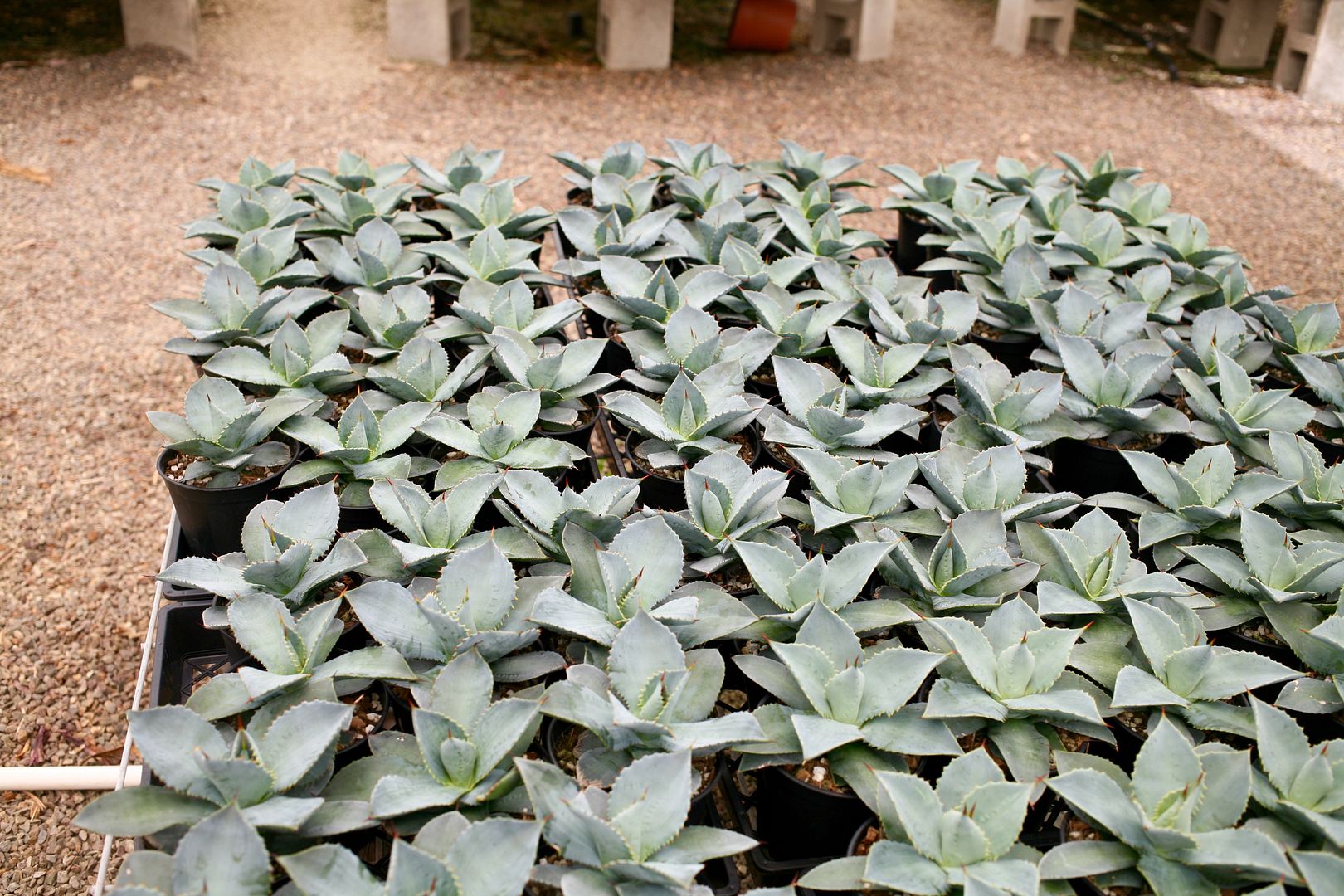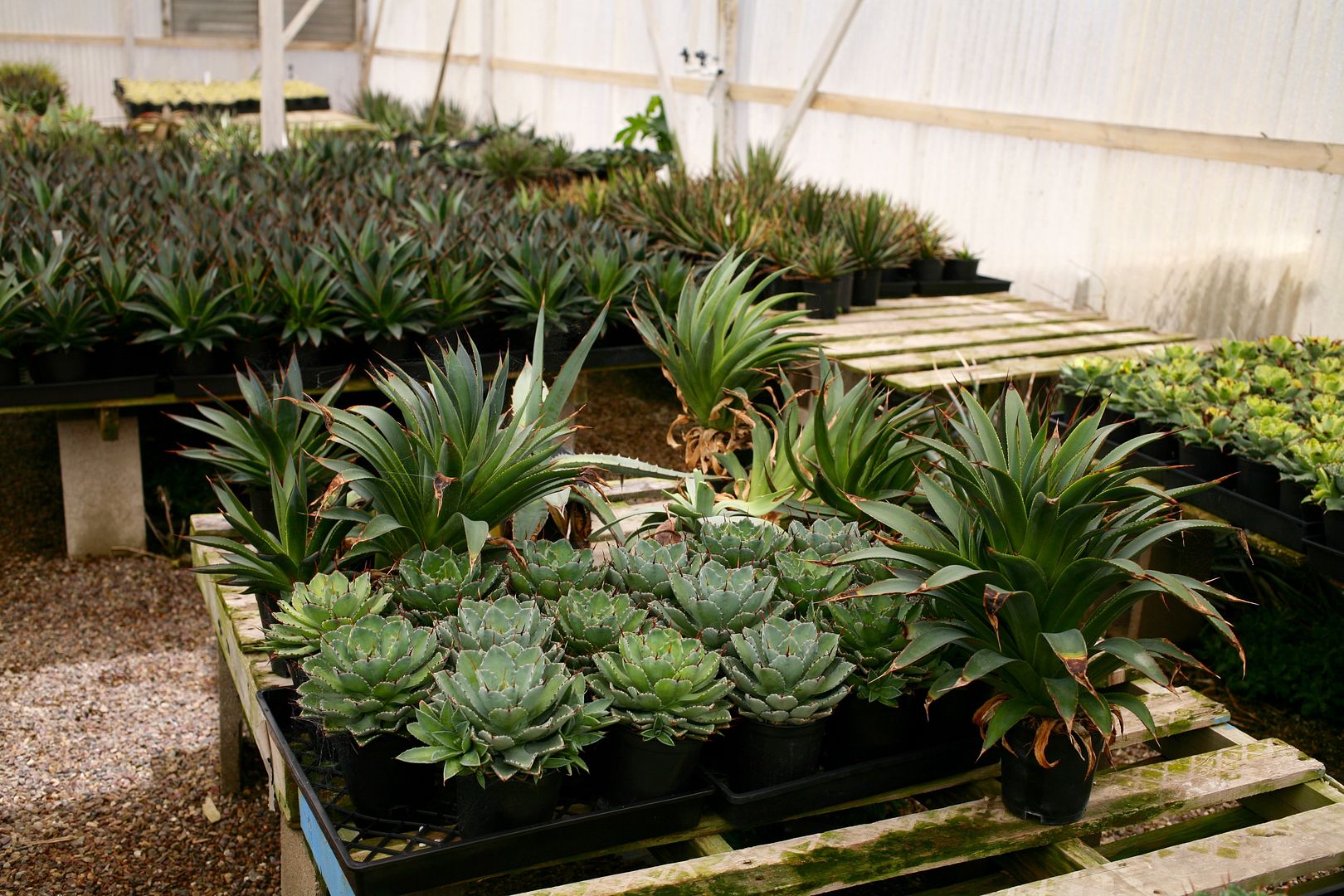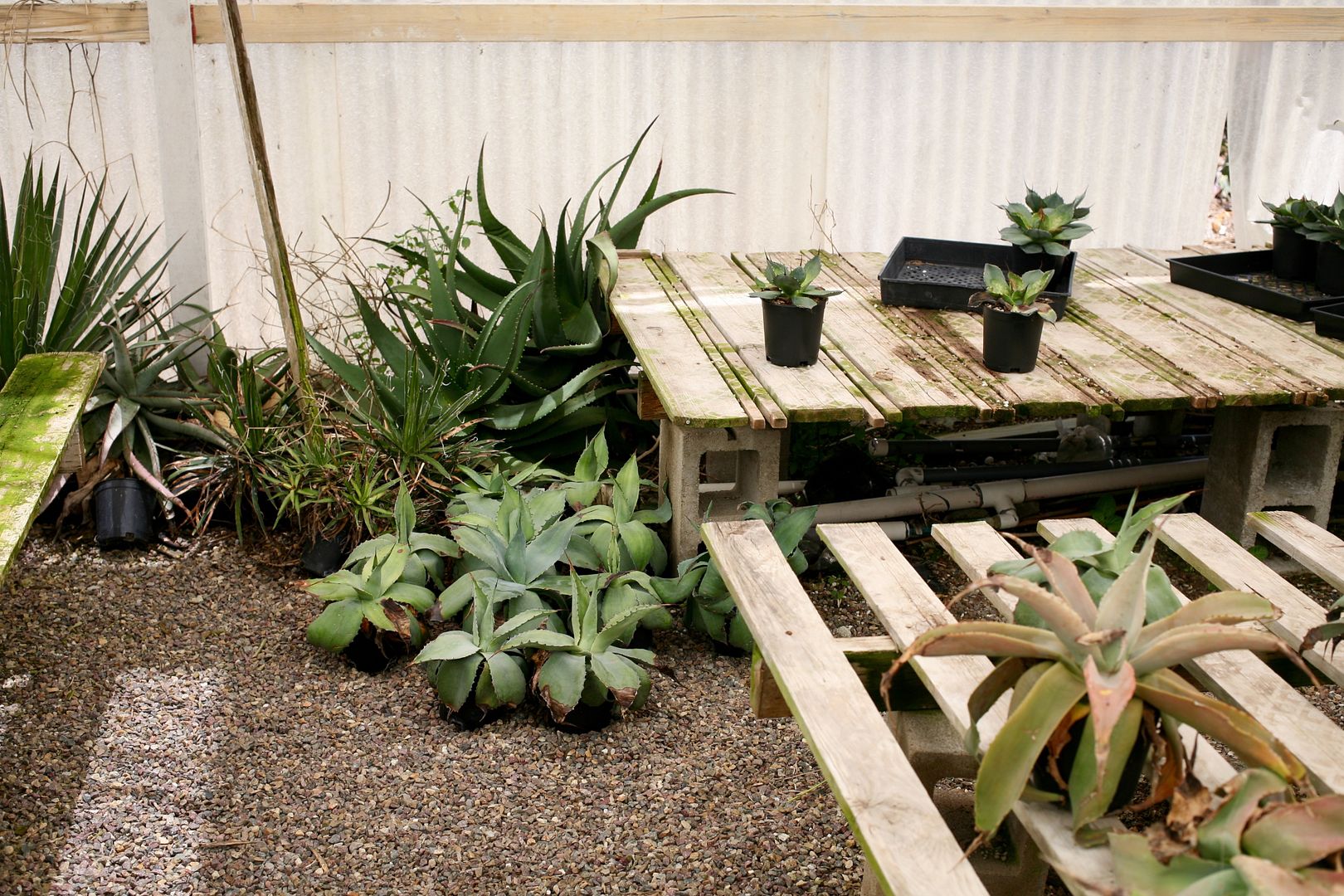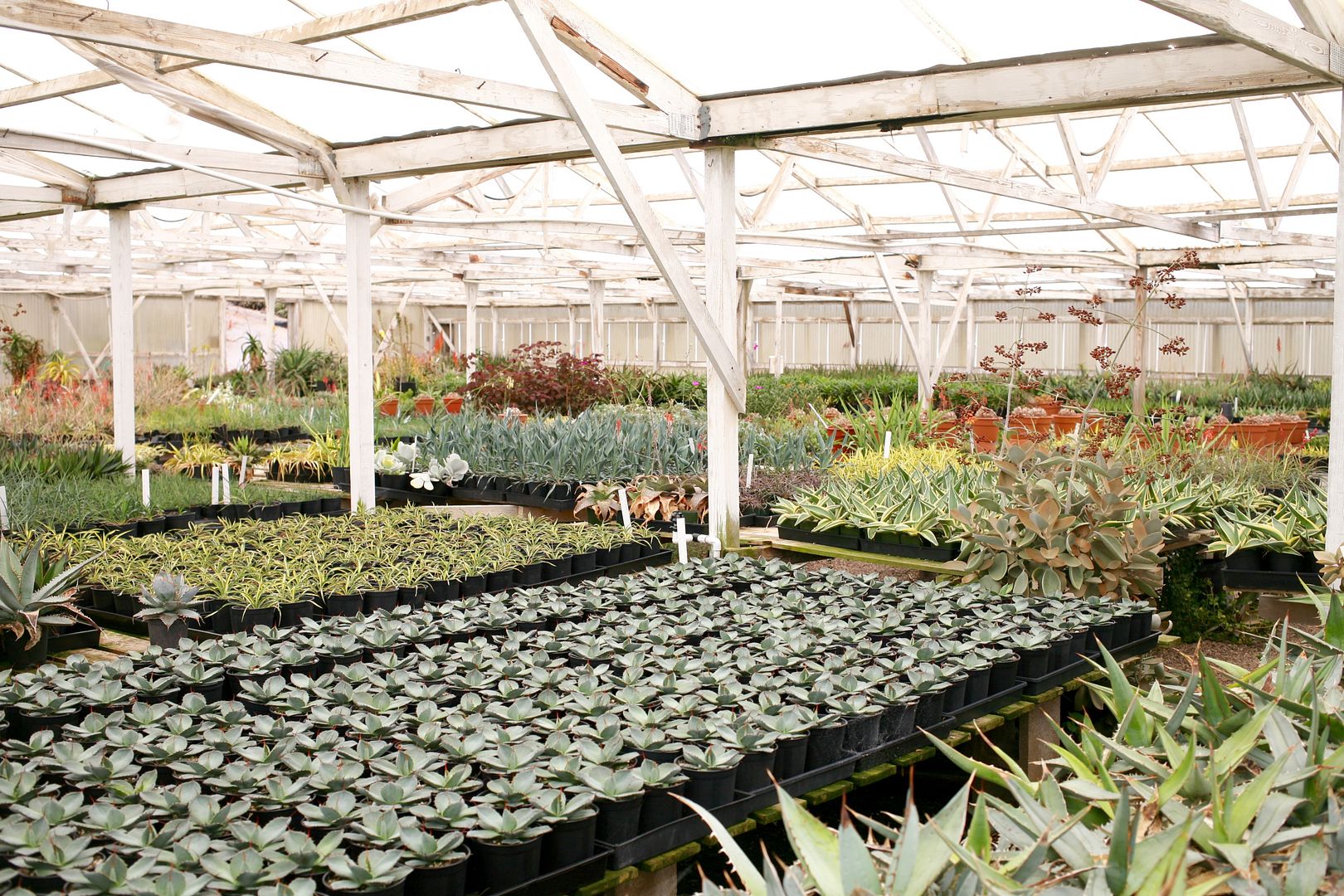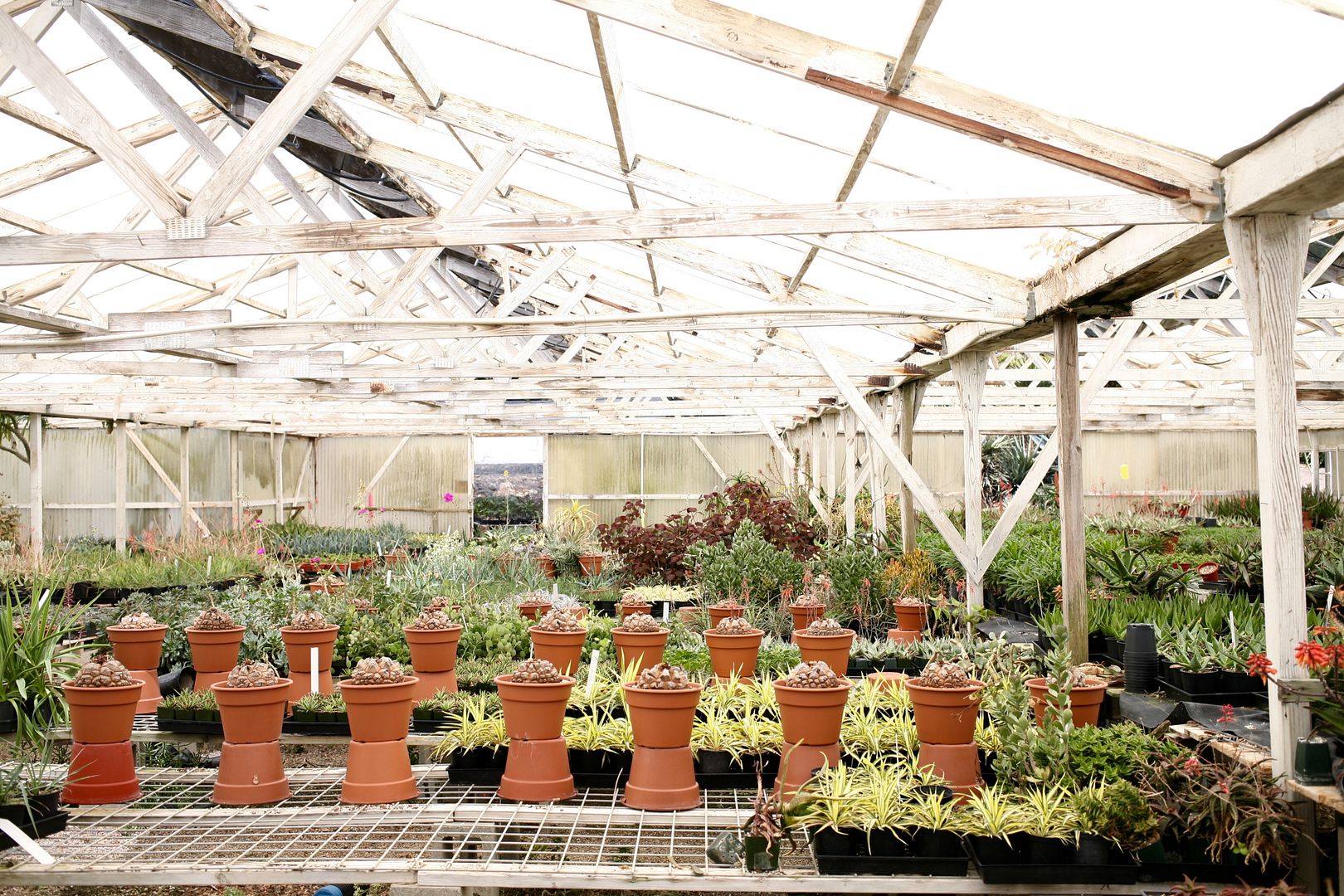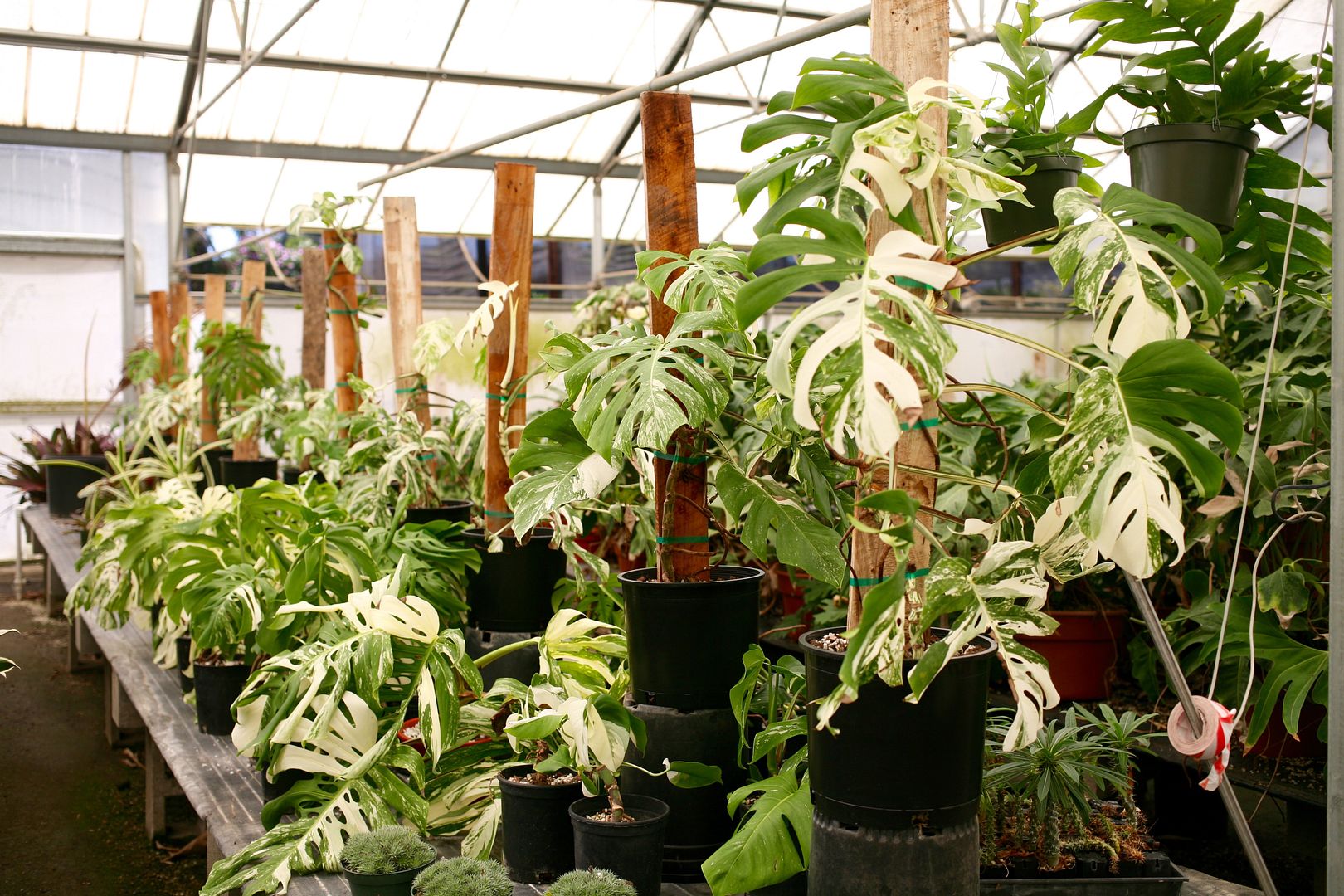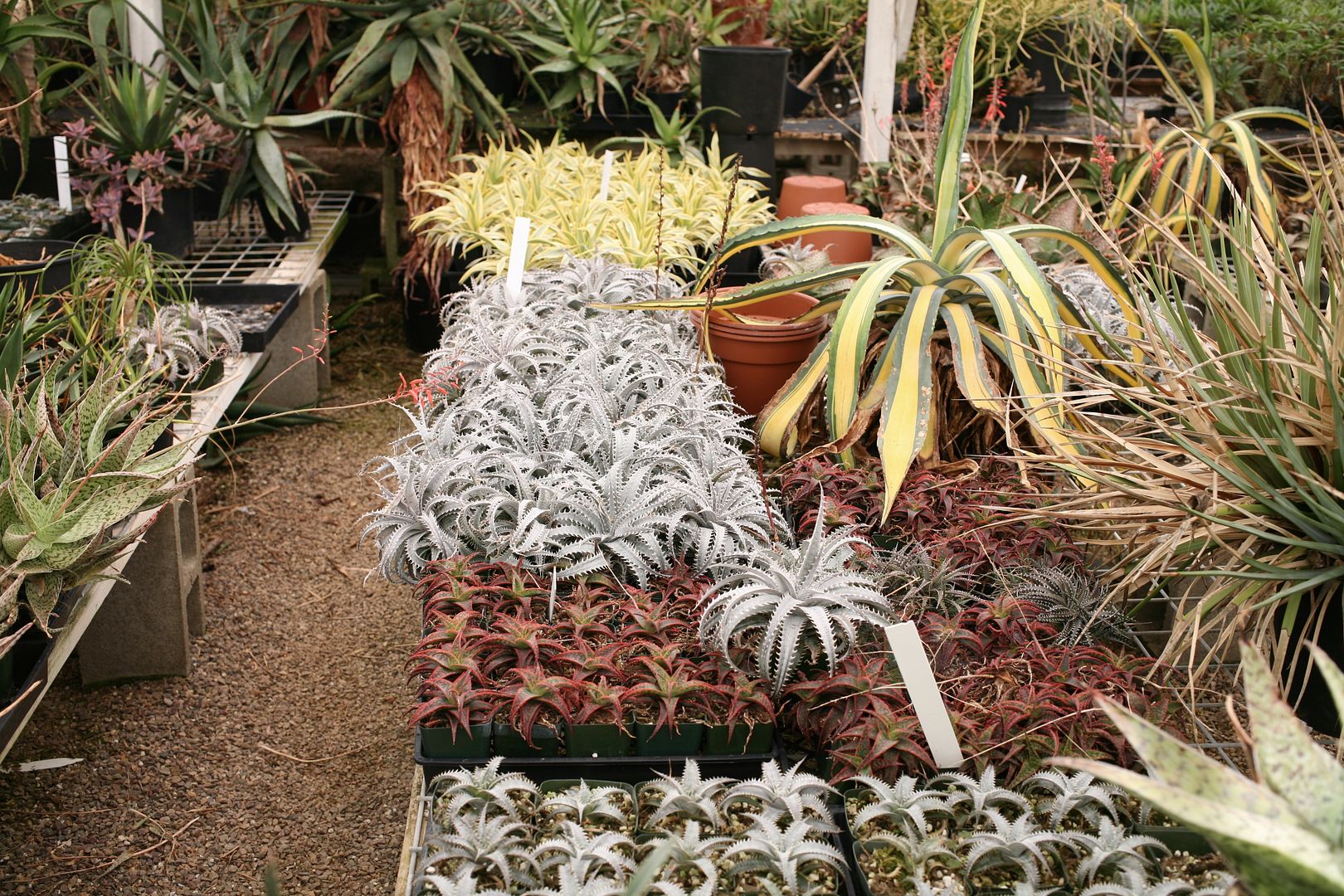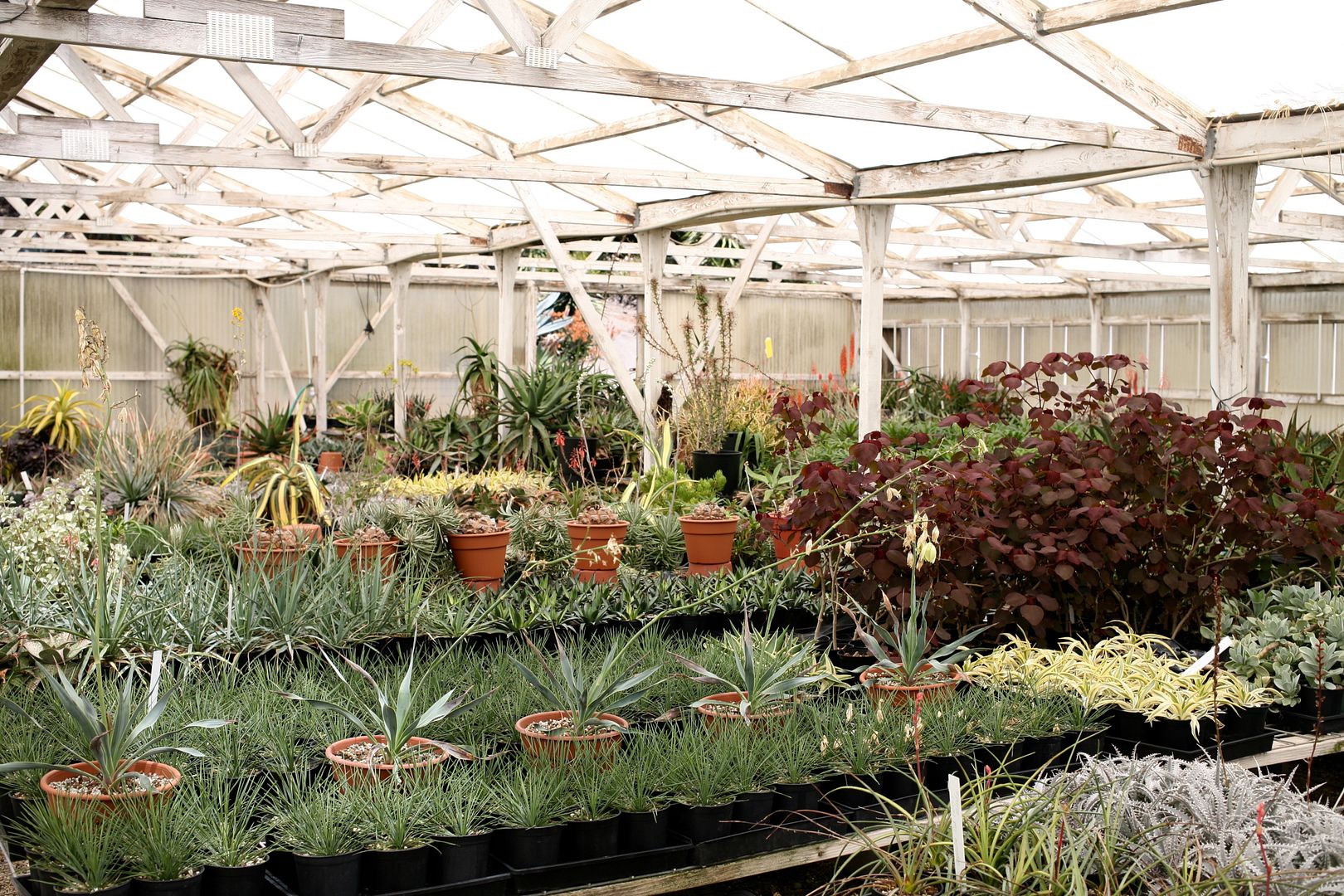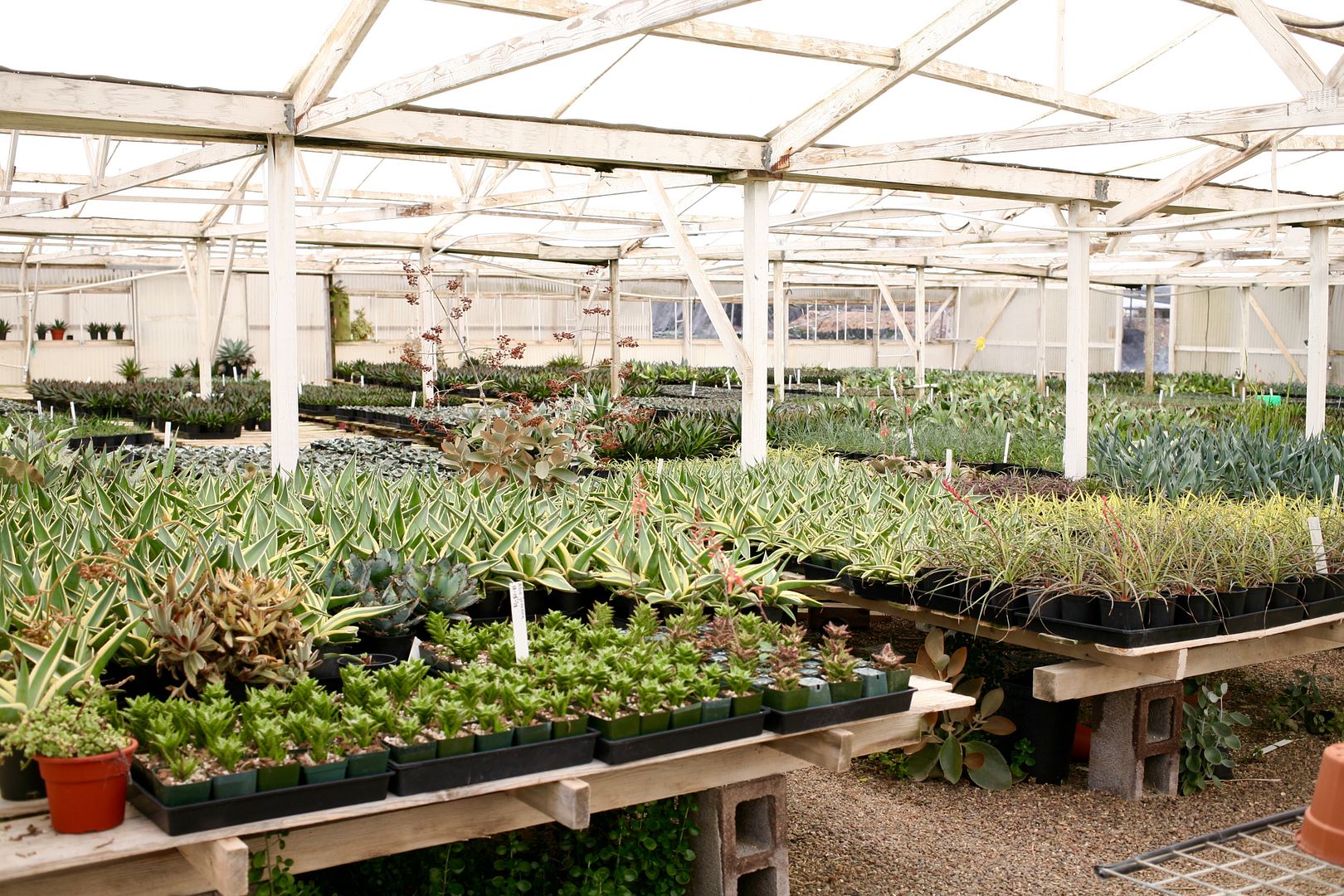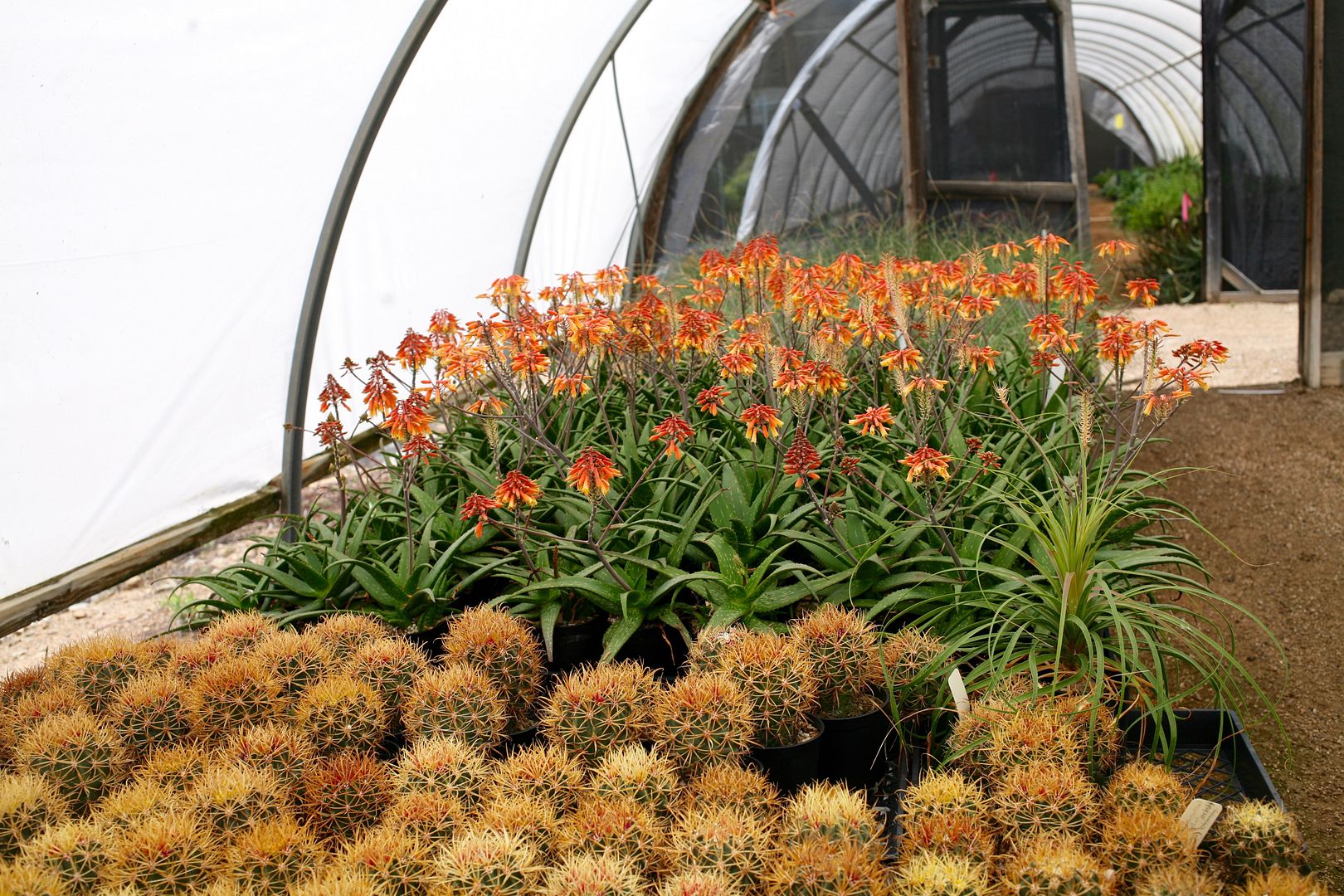 Again, don't get all excited about bringing home a trunkload of 4-inch plants. Rancho Soledad Nursery sells large, landscape-size plants in 3 gallons and up.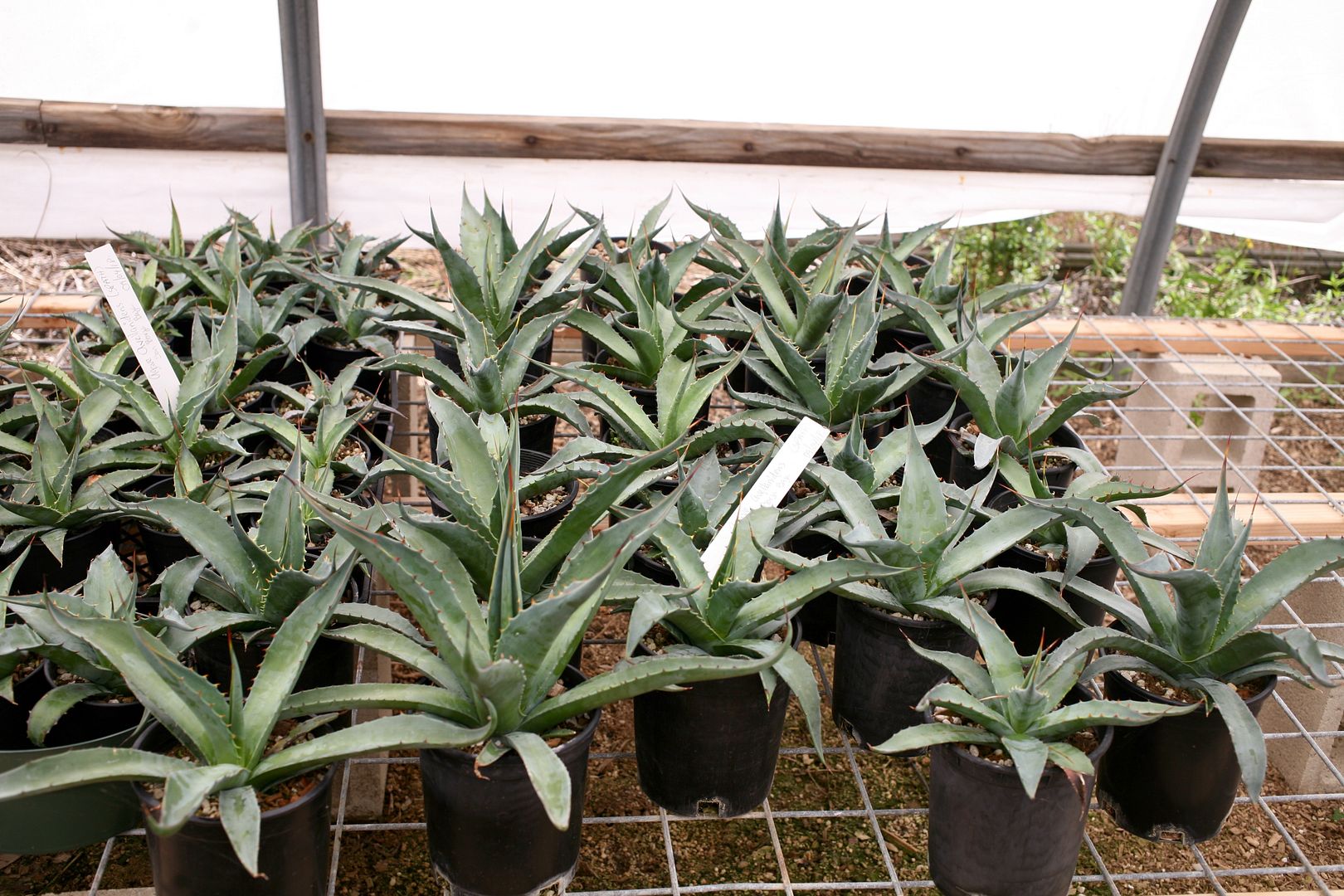 Oh, and there are beautiful outdoor display gardens too.
last photo, I swear…