At the Battery, Piet Oudolf has written another glorious fall chapter to the story of the renaissance of urban gardens in New York City.
Here at the Battery Bosque, the emphatic sweep of plants is at times even more dramatic than the High Line, in deeper soil with broader planting beds.
With just these two gardens and now the new Goldman Sachs headquarters, the Dutch Wave gains force and continues to break over New Amsterdam.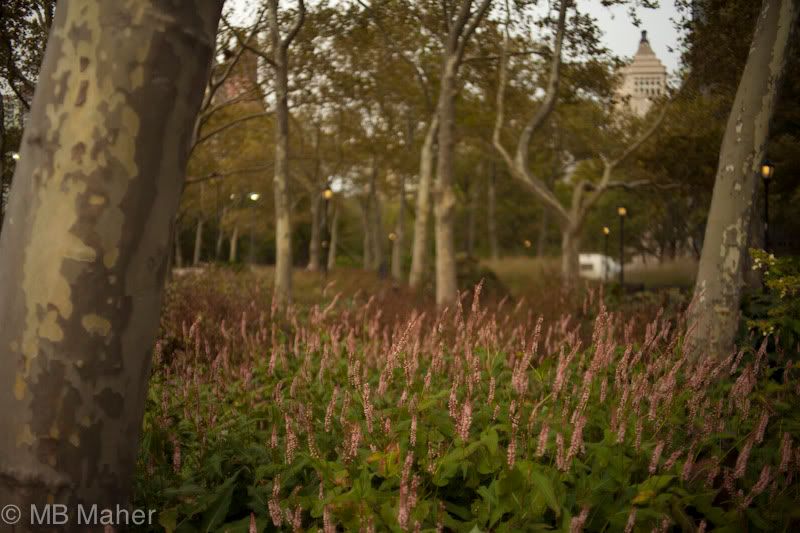 I had seen the prototype of the Statue of Liberty in the Luxembourg Gardens in Paris years ago, but this was my first glimpse of this wonderful gift from France on her island home.
These World War II memorial pylons, rising out of a mist of Anemone japonica and grasses, align on an axis that leads the eye to Liberty Island.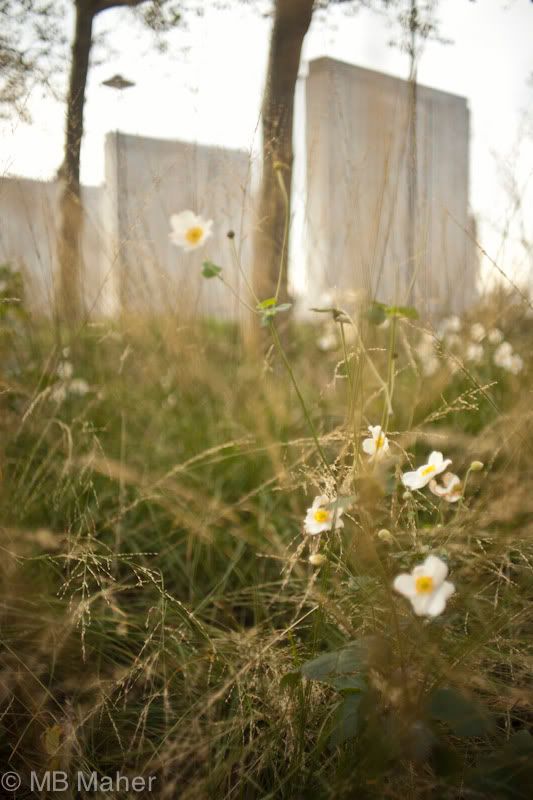 Surrounded by grasses bending and tossing in the winds blowing off the Hudson as it meets New York Harbor, the Battery is a splendid backdrop for ferry gazing.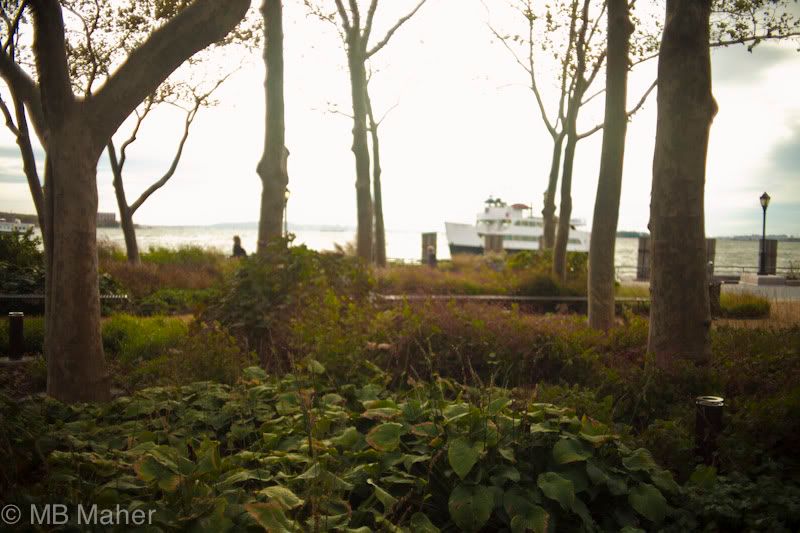 You will not find municipal plantings of the dwarf chrysanthemums seen elsewhere throughout the city in fall, but plants of great line, body, and character sheltered under plane trees.