Continuing with the year-to-year comparison…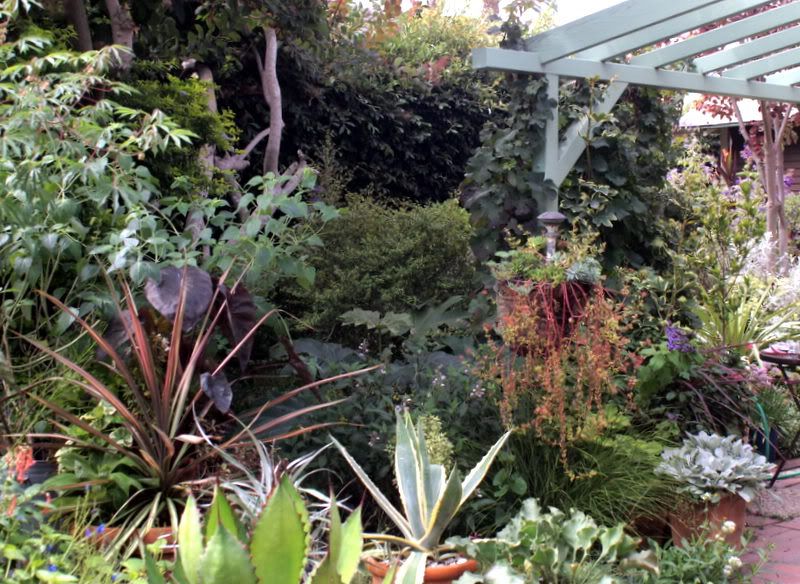 I love plant-intensive gardens, planning them, planting them. I've learned a lot about spacing and air flow over the years, so the garden isn't as dense as in previous Augusts, but I'm still just as plant crazy after all these years.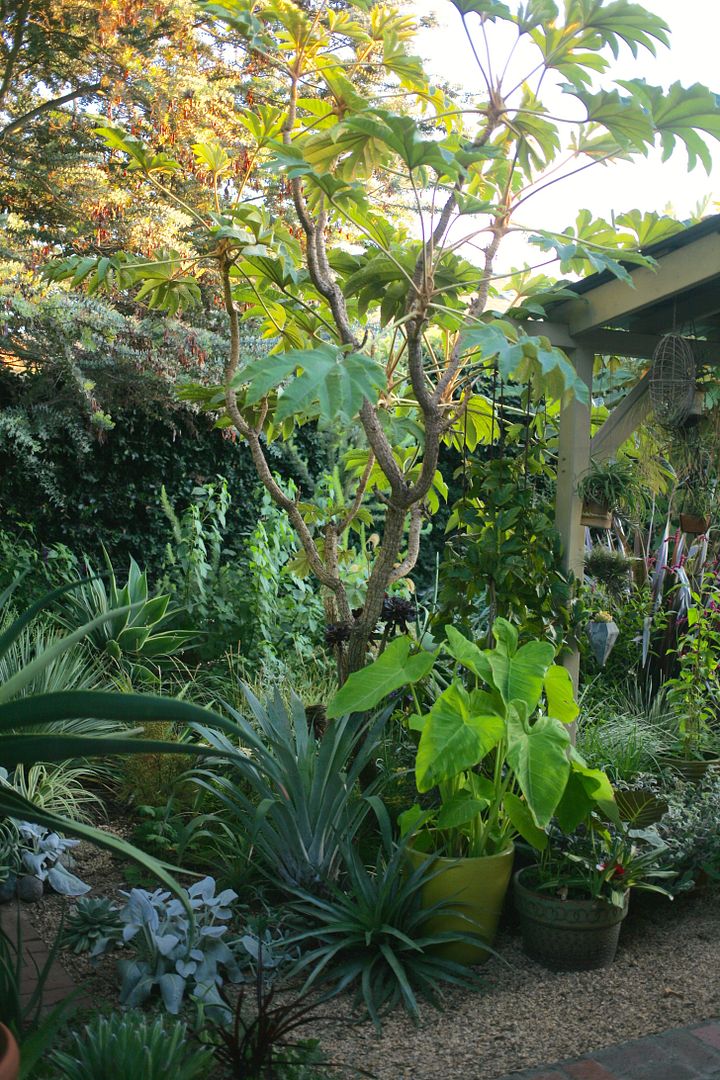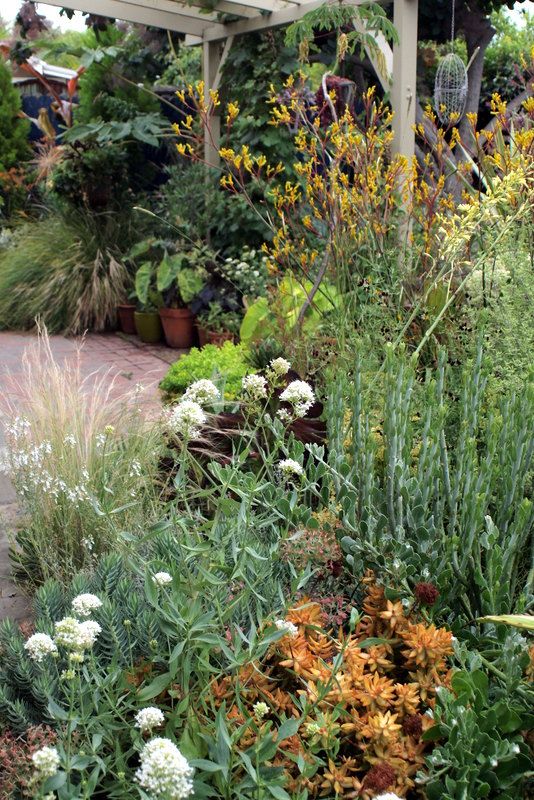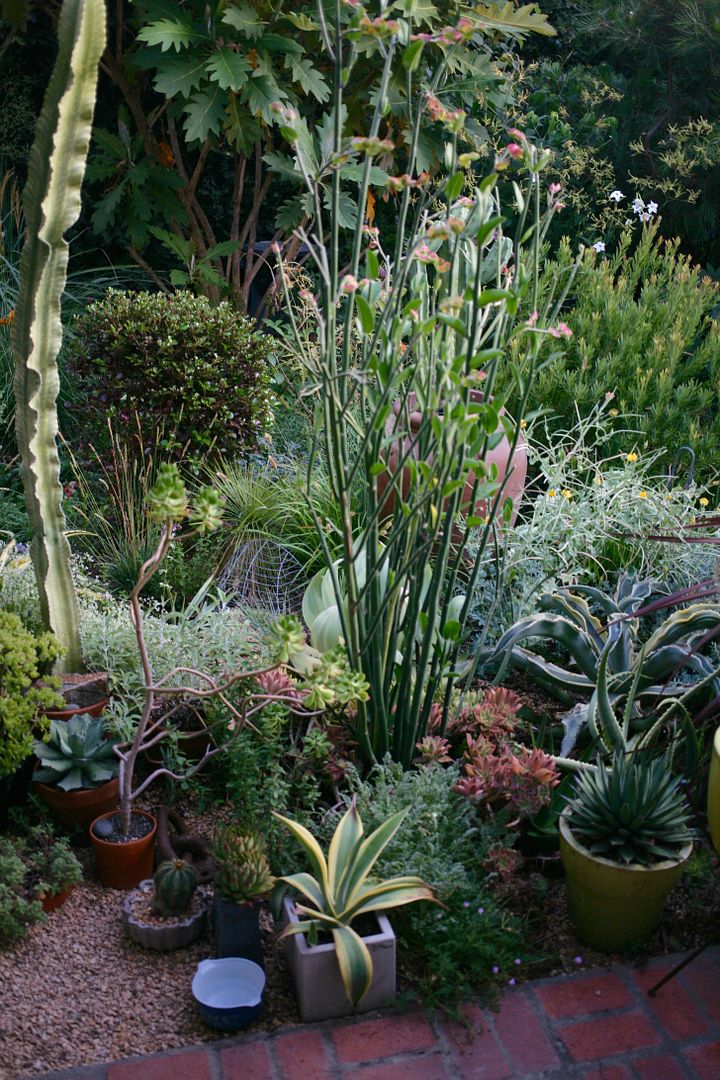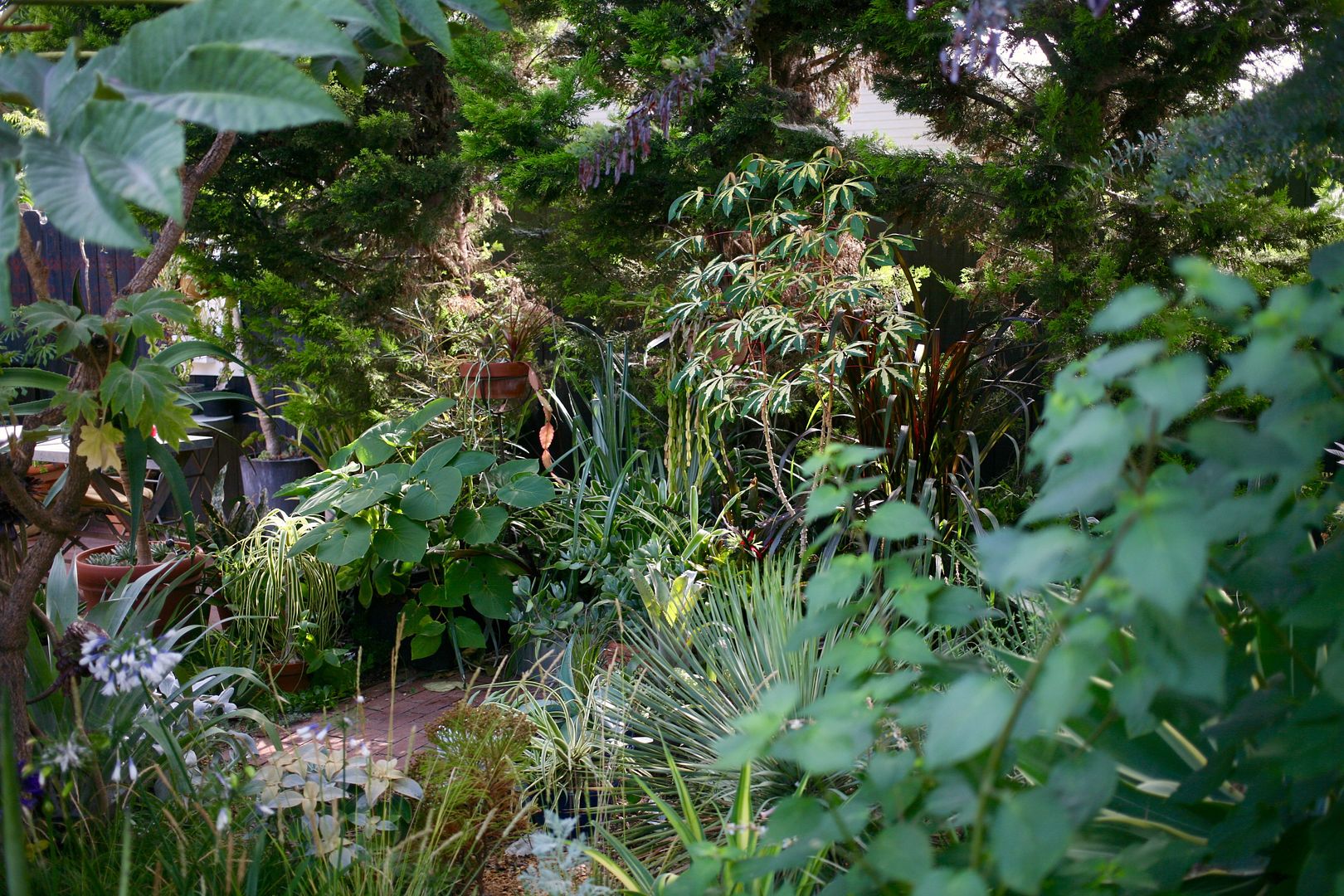 I still have the tendency to up-end things and throw a wrench in the garden, like a passion flower reputed to grow to 20-30′ — I'm hoping to train it up and then across the horizontal beams of the pergola, so the flowers dangle at eye level. But I've also developed more of a feel for a zone 10 garden that doesn't slight the remaining months of the year in favor of one season over another.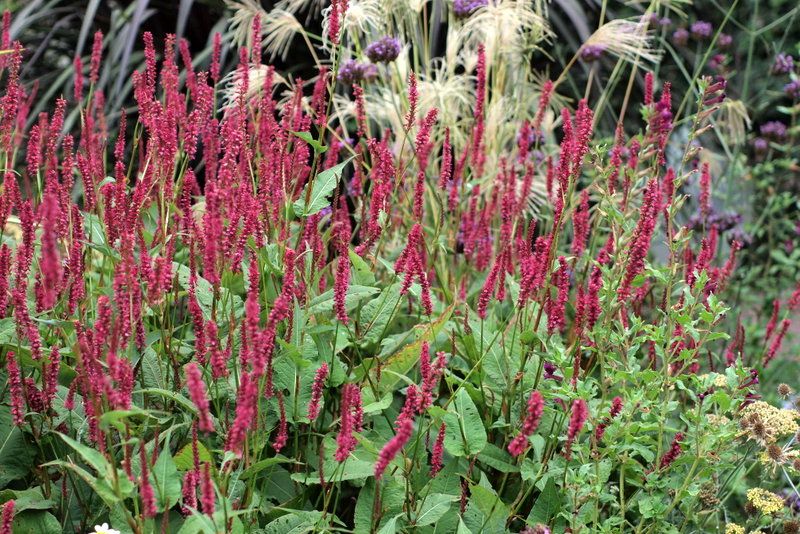 I was crazy about knotweeds for quite a few years. Still am, actually, but I no longer grow them or many other perennials in the garden.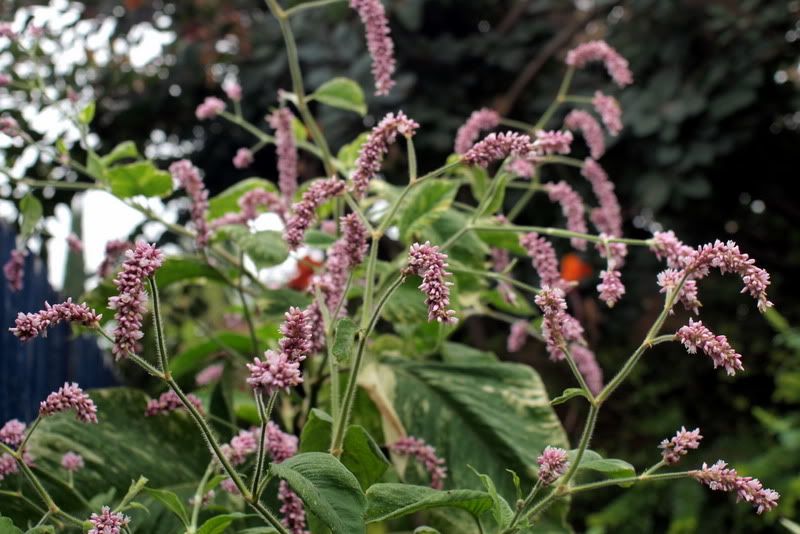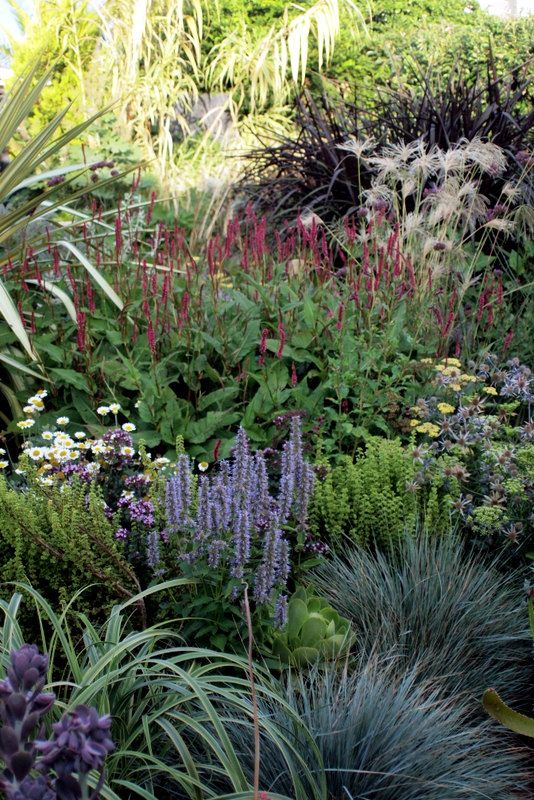 Occasionally, like in 2013, the garden was very summer-forward. Working out the longest perennial show possible in zone 10 was incredibly absorbing but still left seven or eight months of nice weather with lots of bare ground.
I still like to try out summer stuff in containers though.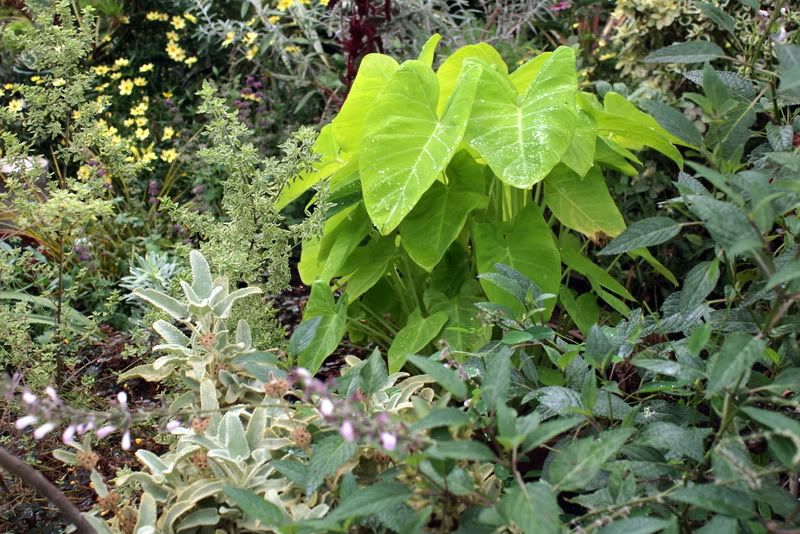 Apart from garden styles and trends ("the new naturalism"), in a little home garden, balcony, sunny window, there is a wonderful freedom to simply celebrate that emotional connection to the plants themselves.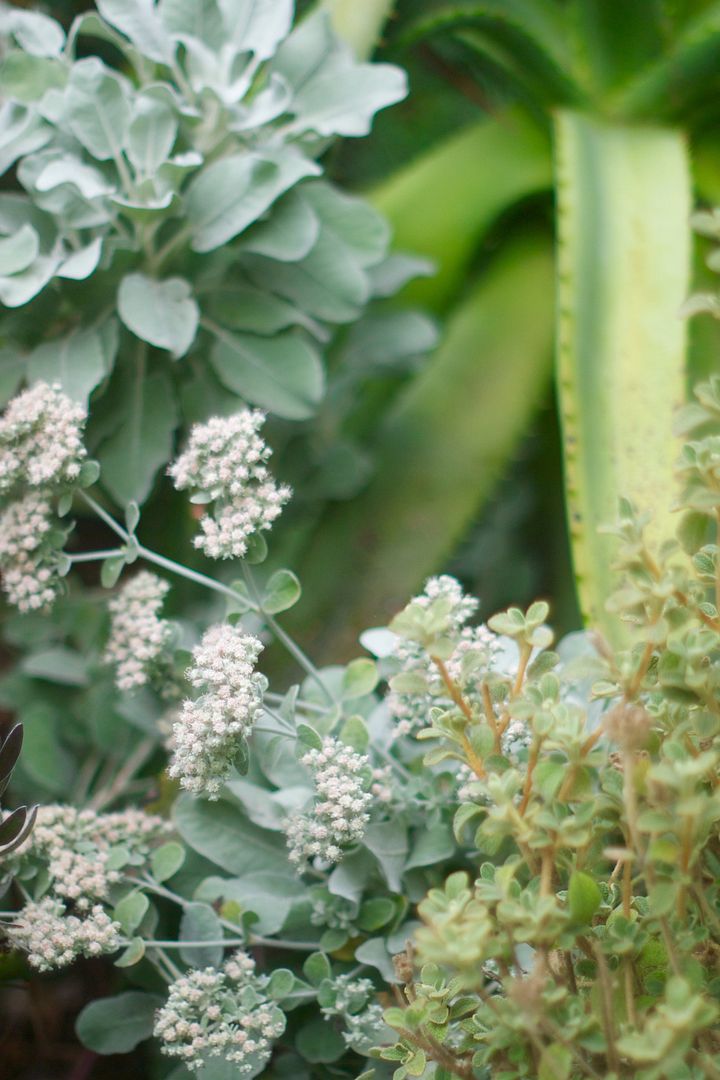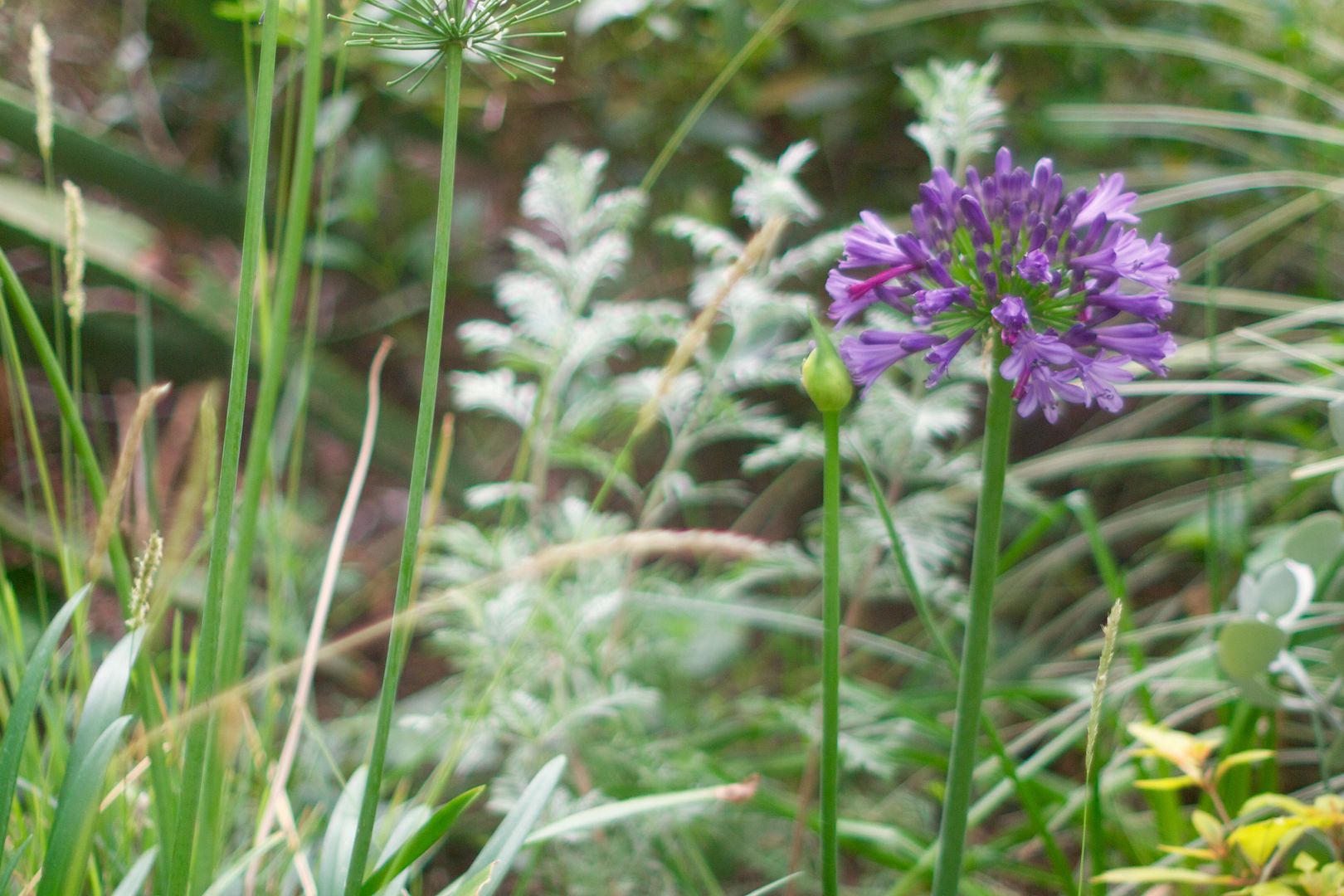 Living surrounded by these once-in-a-universe masterpieces is a privilege that just never gets old. Hope you're getting lots of garden time this August.