Scott Deemer keeps it elemental with the landscape design at his home in Niwot, Colorado not far from Denver, especially in the back garden. The front garden is more manicured, but in the back garden there's a strong fantasy at play of wandering through a meadow and discovering a rocky pool — which for me evoked summer vacations in Three Rivers, Calif., near Yosemite, where that was the day's sole agenda, just meandering through meadows alongside the river and periodically plunging into rocky pools to cool off.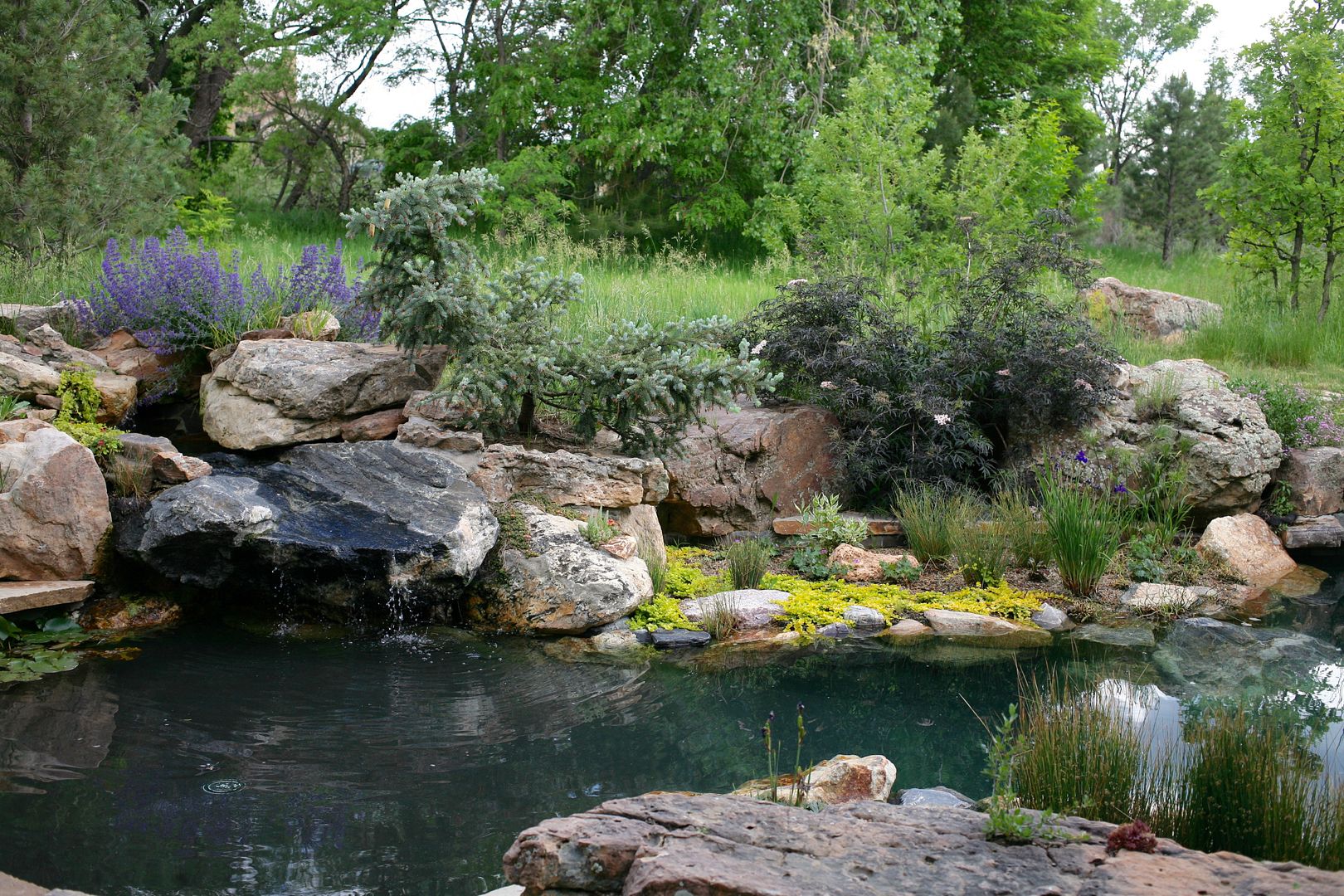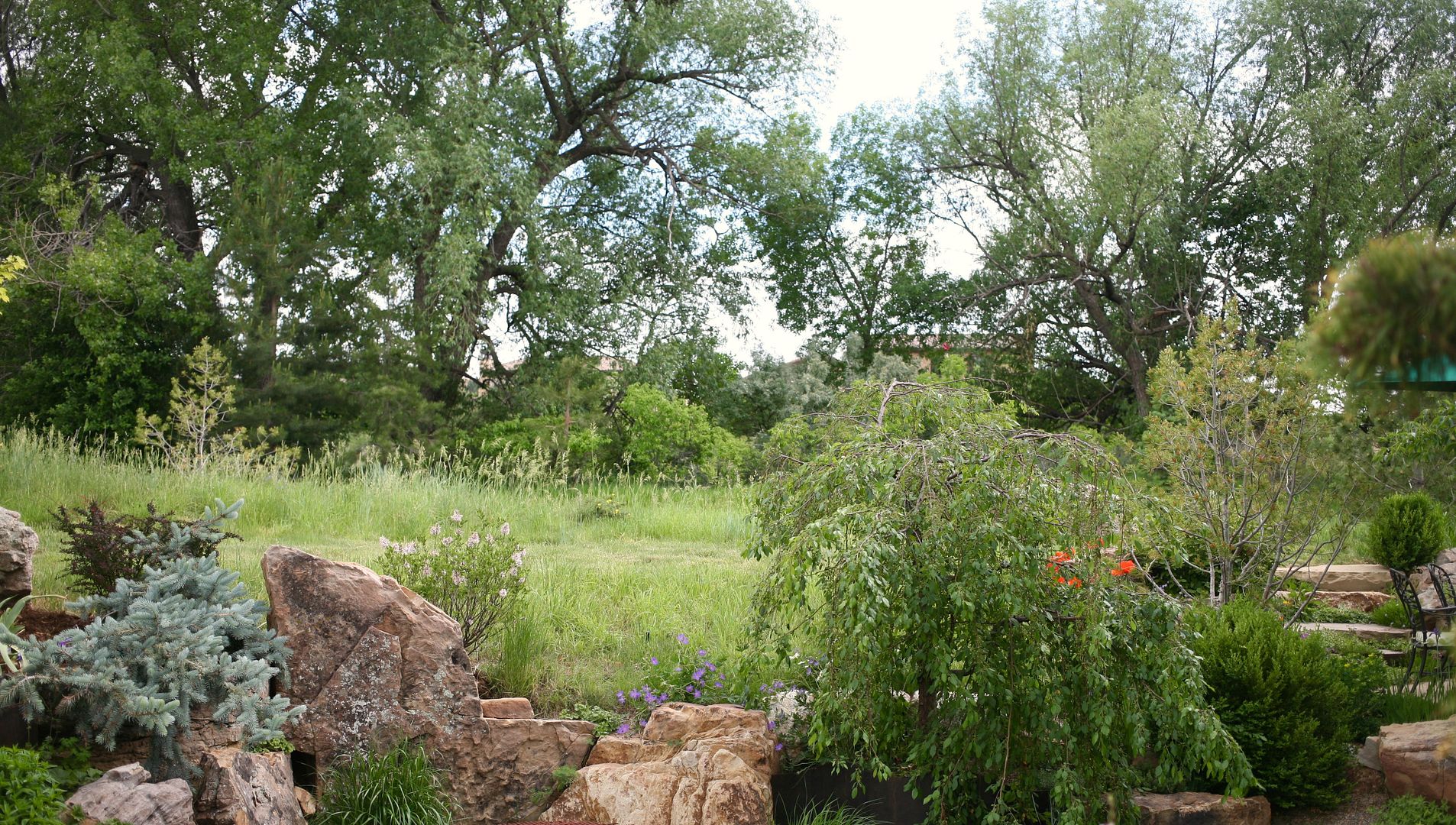 And you'll just have to join in my fantasy, too, of slow meadow walks, lazing on warm stone, the shock of cool water on sun-warmed skin, and an outdoor fire at the end of the day. Because I pretty much ignored everything else about the house and garden.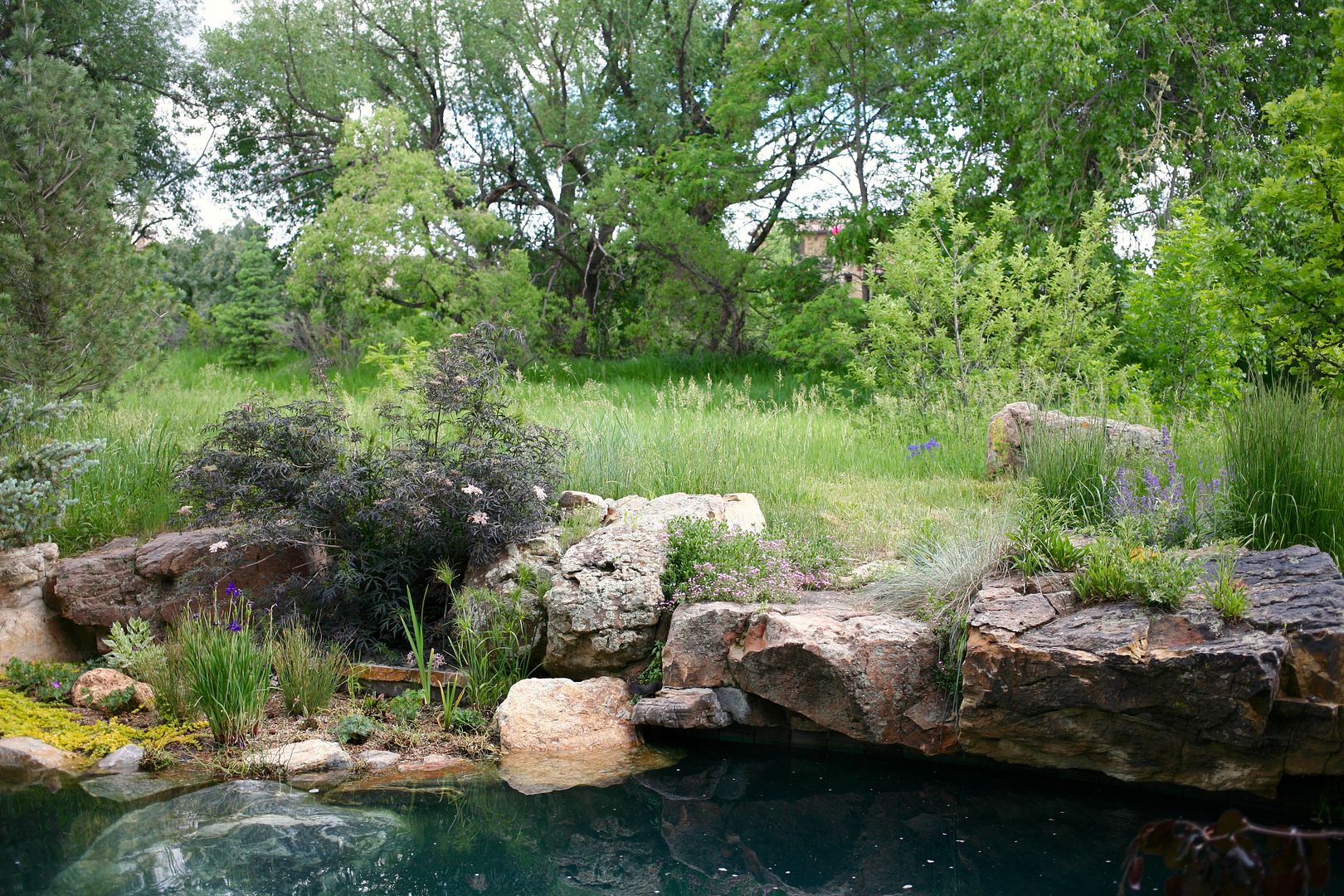 The incredibly engineered rockwork that is the stock in trade of Scott's company Outdoor Craftsmen hews to the back of the house like a bulwark, smoothly handling the many changes in elevations, carving out terraces and an epic fireplace fabricated in situ that is contiguous with the biofiltration pool.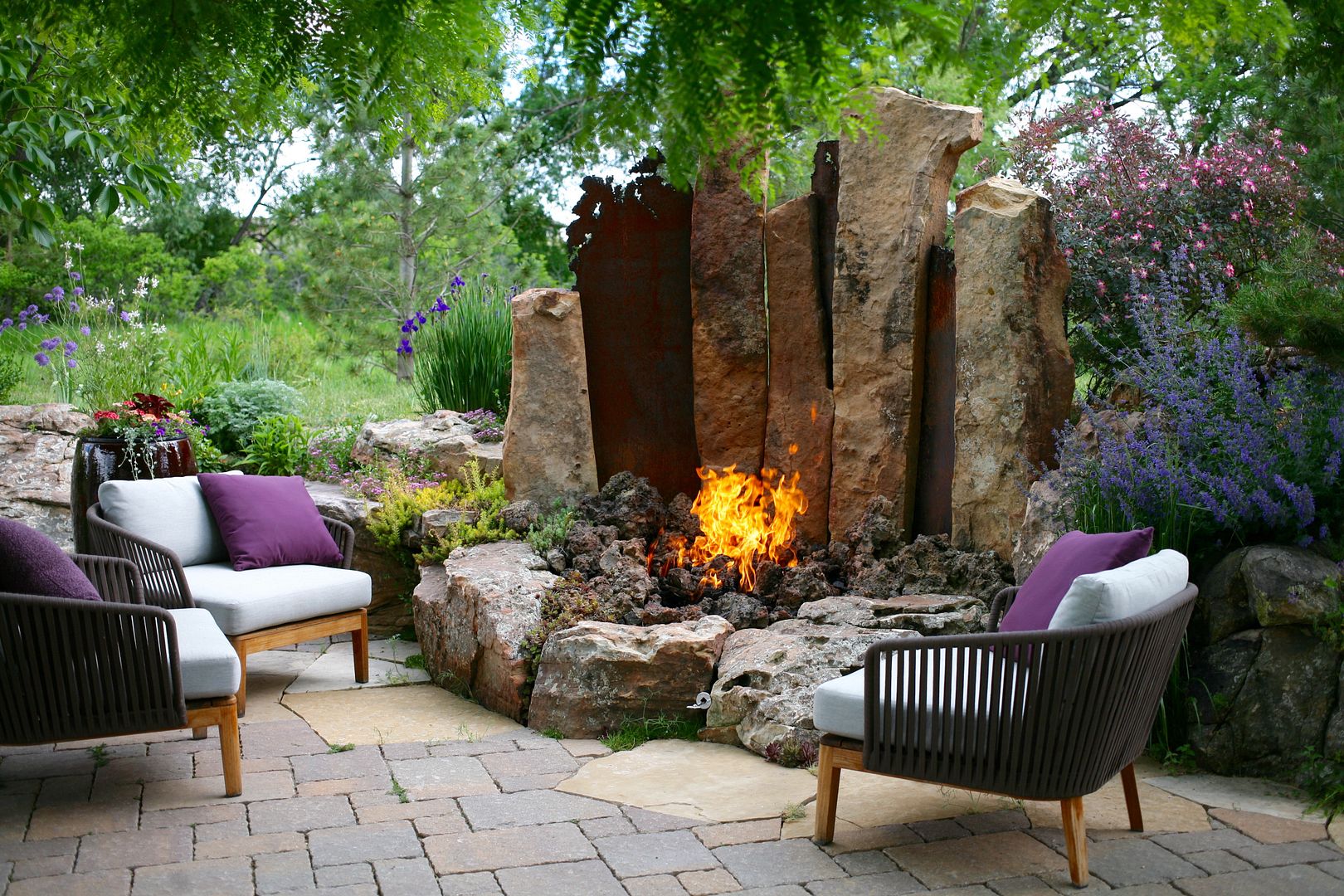 Sitting at the fire, there's a powerful alchemy of warmth, shelter and an open prospect.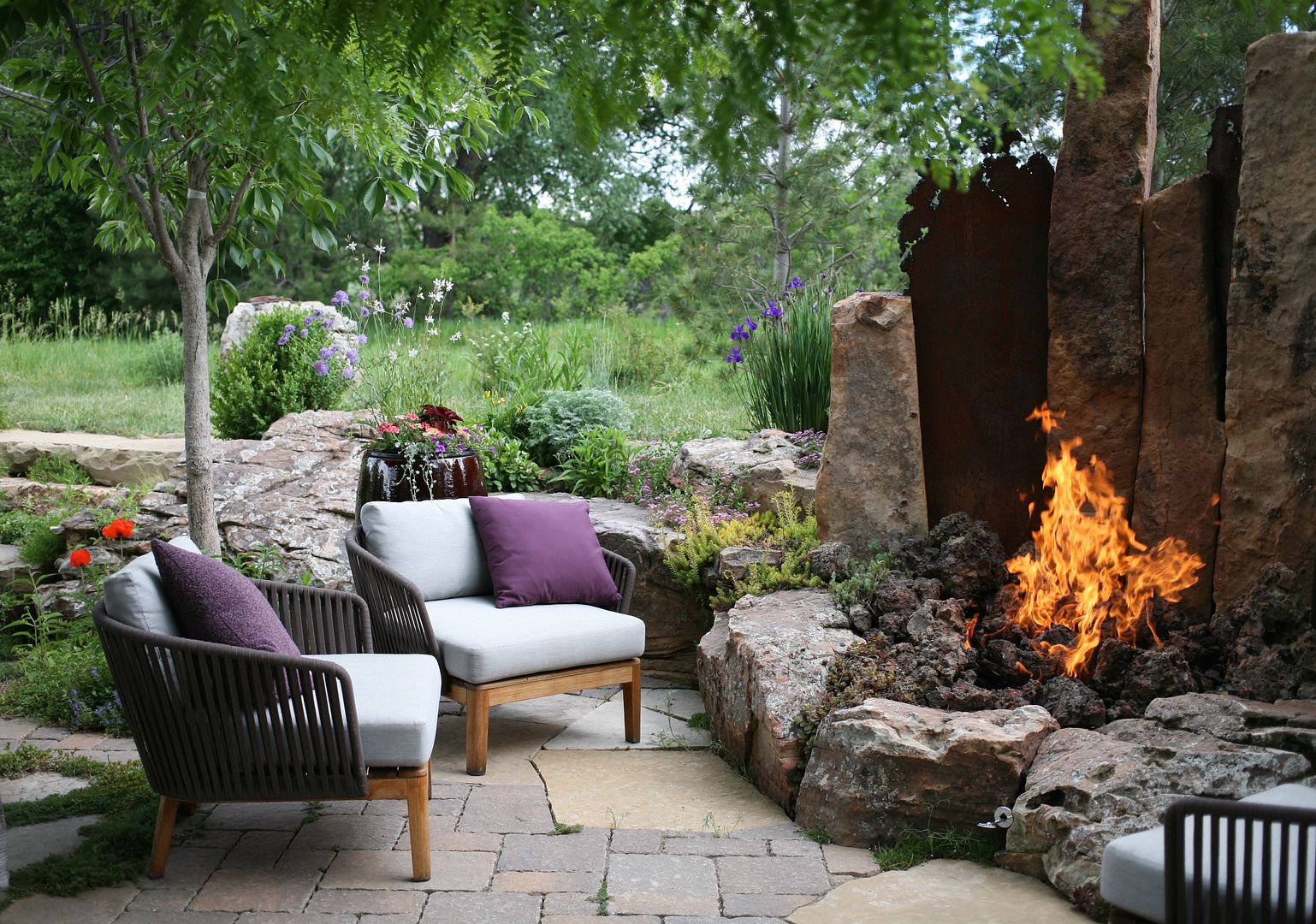 Steps lead into the meadow on the left, the pool extending off to the right.
The planting around the pool is stylized, almost Japanese in feel, but not overwhelmingly so, with appreciable restraint in maintaining a balance between enclosure and sky-filled reflections and open views.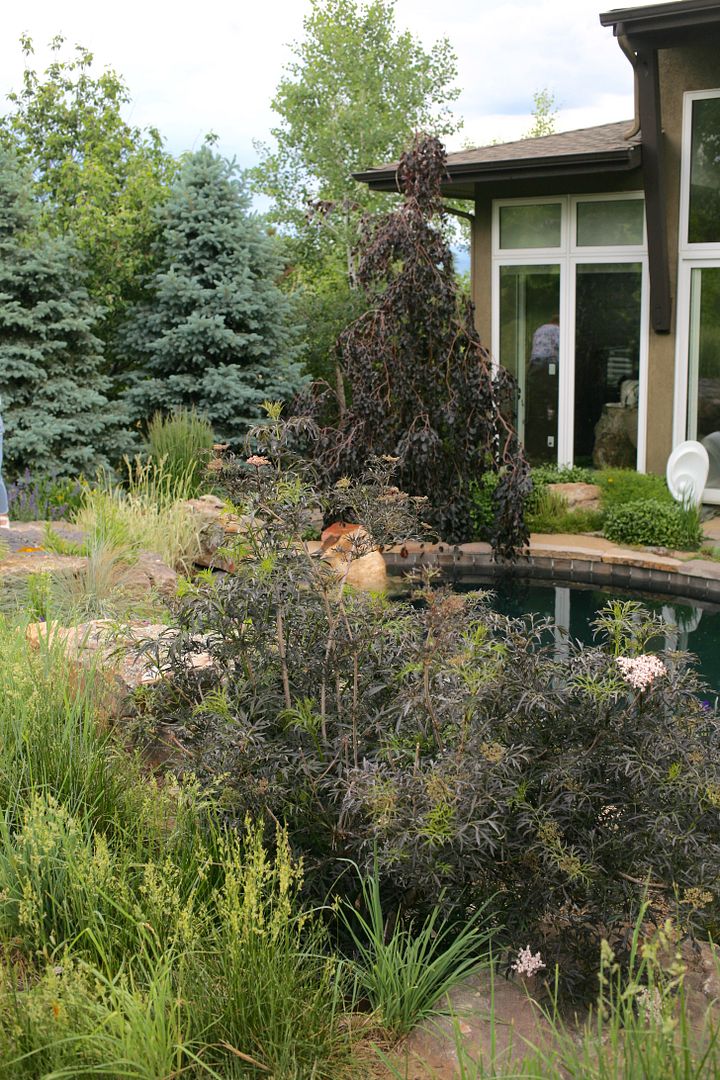 The multi-level house sits on the land like a lodge built into a rocky outcropping, overlooking the pool just feet away from the back door.
The view, and I suppose the fantasy too, changes depending on the vantage point (and the viewer).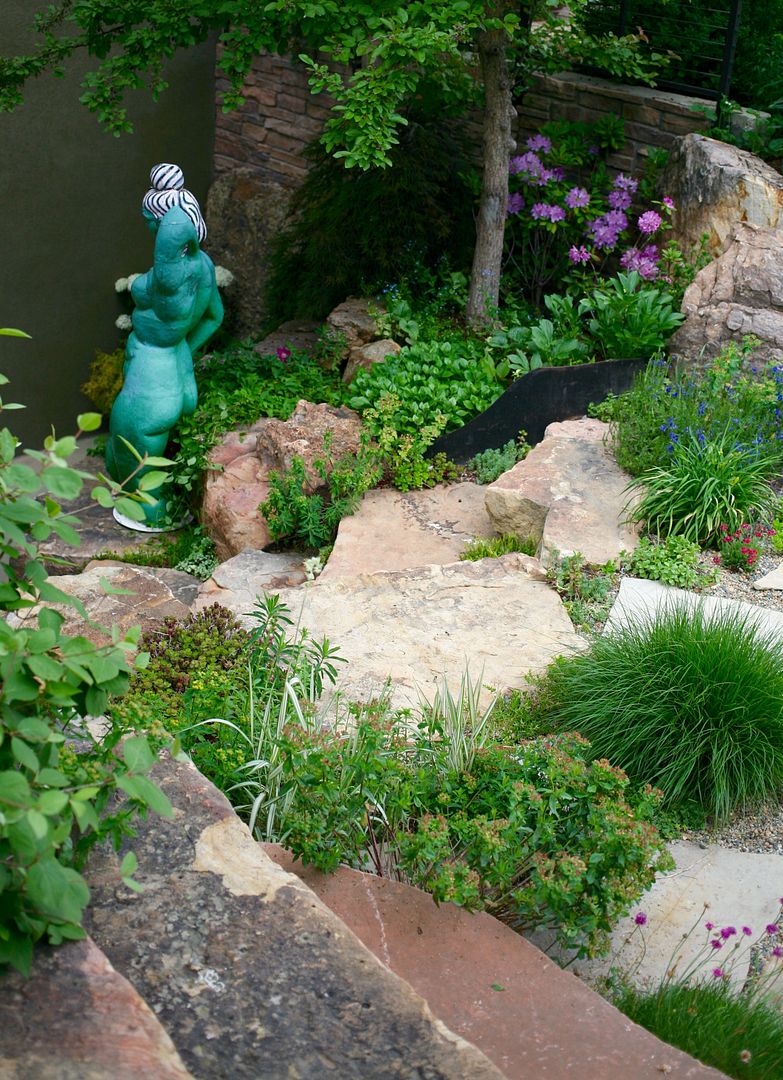 A fantastical turquoise siren leads one down intricate rockwork of steps planted with grasses and small treasures like sea thrift to the lowest level of the house.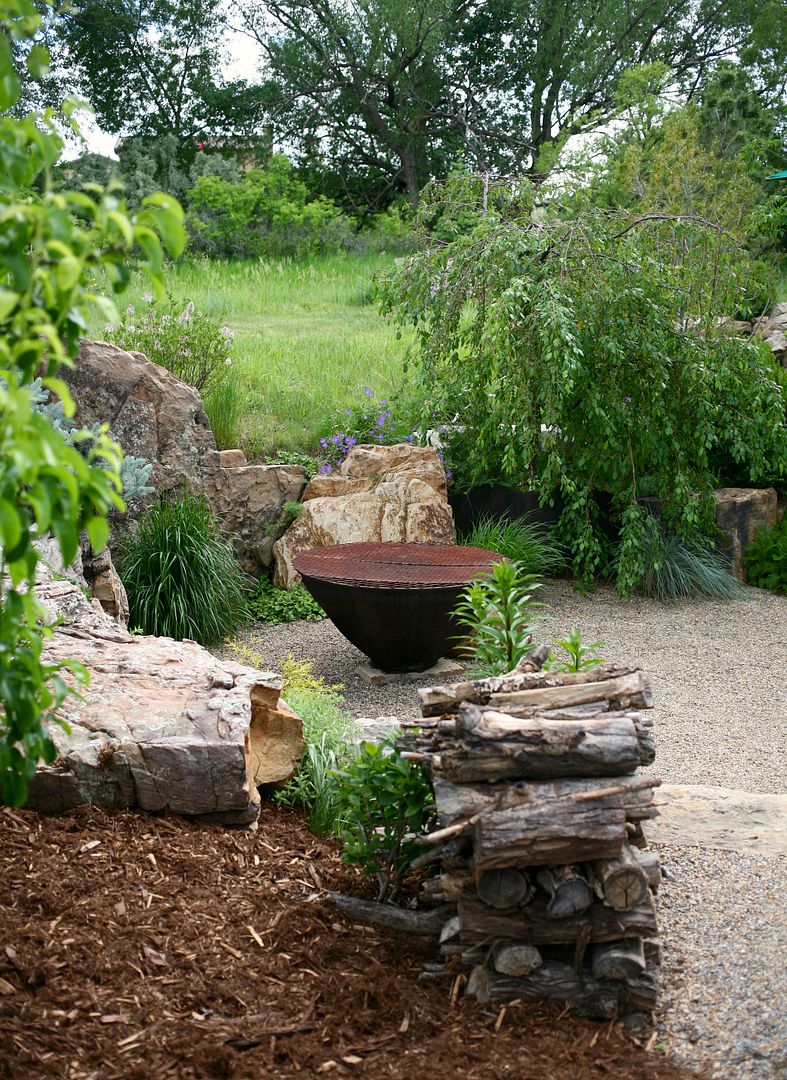 A landscape both hyper-natural and elemental that for me unlocks memories, daydreams, reveries of wild places I've known.   Thanks to Scott and Paula Deemer for welcoming garden bloggers this past June to their dreamscape.