A couple weekends ago, the Southern California Horticultural Society hosted another "Coffee in the Garden," and included was a garden that I had been advised not to miss should it come up for tour. (Thank you, Shirley Watts!) For her own home, Los Angeles garden designer Judy Horton has made a plant-rich garden that is inextricably linked to its little house in Beechwood Canyon, Hollywood, behind tall hedges on a winding, busy street. Small urban gardens interest me perhaps more than any other type, the intimate, personal kind that enfold a home and are capable of a mood-altering effect when one returns from, for example, brutal freeway traffic. The kinds that are made as though your very life and sanity depend on it. I've never thought of a garden as a luxury but, rather, a necessity, and these are the kind I also love to visit. A brief description will have to take the place of the layout photos I always neglect to take when touring gardens, because I generally talk too much and become far too absorbed in details. In my defense, only an aerial photo could do justice to the layout of this garden, which managed to be both densely planted and quietly spacious. It is a relatively young garden, started in 2005, but already full of mature trees and shrubs. Tall ficus hedges ensure complete privacy from the street, and Judy planted hedges of silvery, fast-growing germander, Teucrium fruticans, to enclose and separate the front garden from the driveway, as seen in an old photo below from SCHS.
Decomposed granite paths encircle the house in the front garden, where lawn would traditionally be planted. One of our natives, a large toyon, Heteromeles arbutifolia, was in bloom in the corner of the hedges. A deep blue chaste tree also was in bloom here (Vitex agnus-castus). Pictured in this old photo to the left of the cypress is Arbutus x marina. Judy's love of woody plants was everywhere in evidence. Not pictured but just beyond the Aloe plicatilis an enormous Grevillea 'Moonlight' flanked the entry steps to the front door.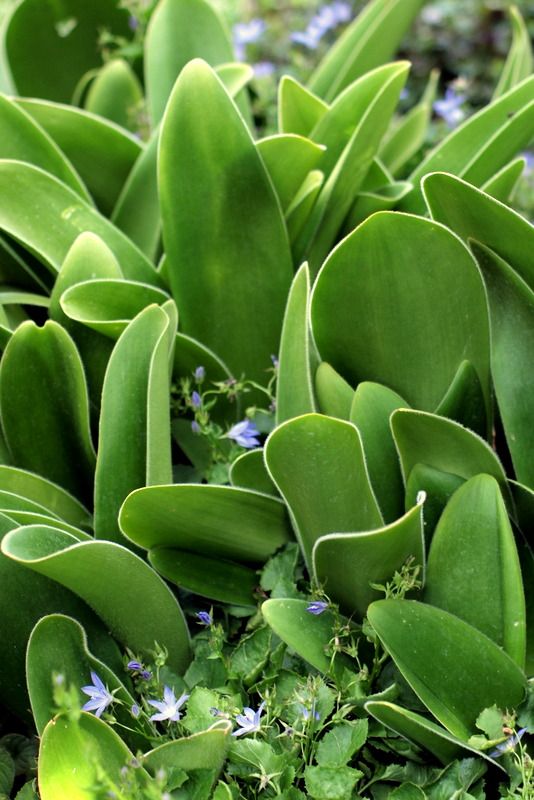 I admit a big reason I tour gardens is a plant-specific form of FOMO, a fear of missing out on a beautiful, worthy plant that I've somehow overlooked. Judy's garden was filled with FOMO rarities like this South African bulb (possibly a haemanthus) alongside classic mediterranean plants like grape, acanthus, olives, citrus, hellebores, and mediterranean-adaptive succulents, aloes and agaves. (The plant list she handed out was nine pages.)
I loved her catholic taste in plants.
photo from The Los Angeles Times
Her driveway hidden behind the teucrium hedge was repurposed into a staging area for the countless pots now parked along its length.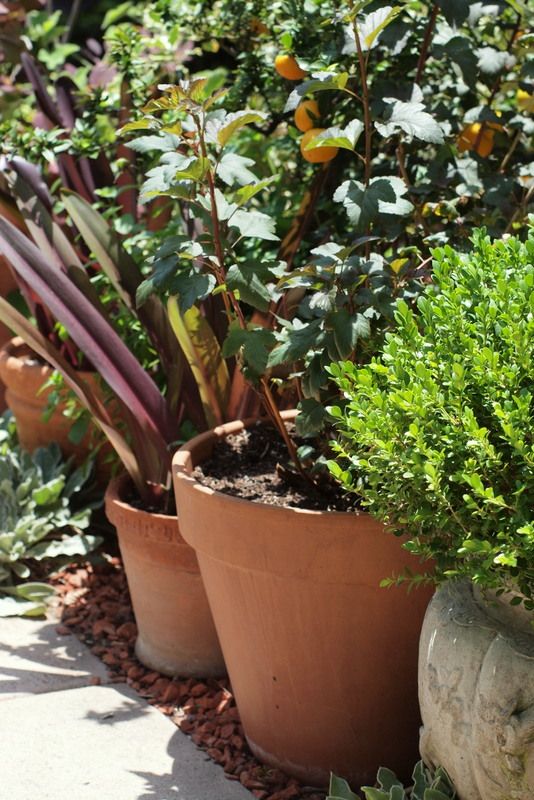 I was especially taken by the many woody things she grows in large containers (even a Cotinus 'Golden Spirit').
Being a designer's garden, it's also a laboratory for trying out plants before using them in clients' gardens.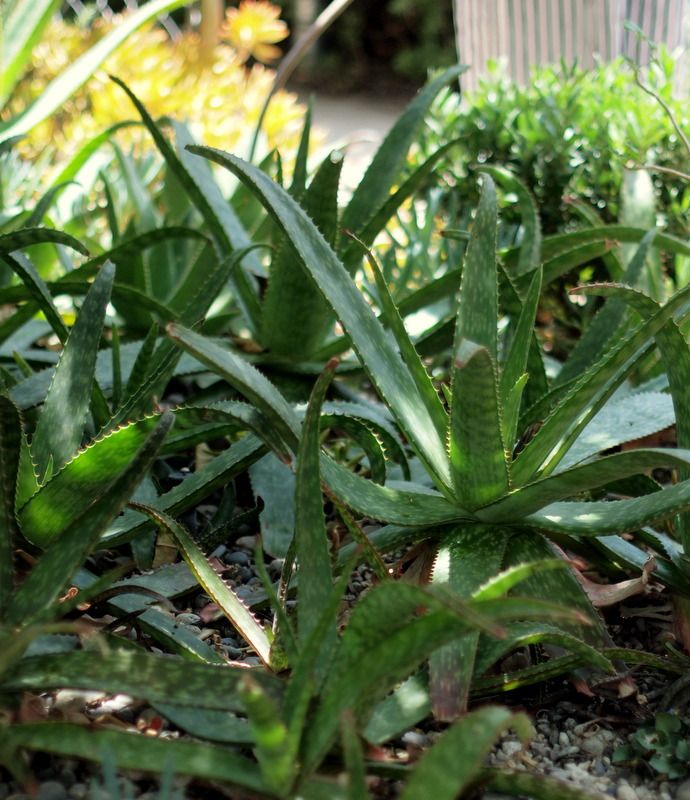 Alongside the driveway, in a bed against the house, an orange tree is underplanted with aloes, maculata and striata hybrids.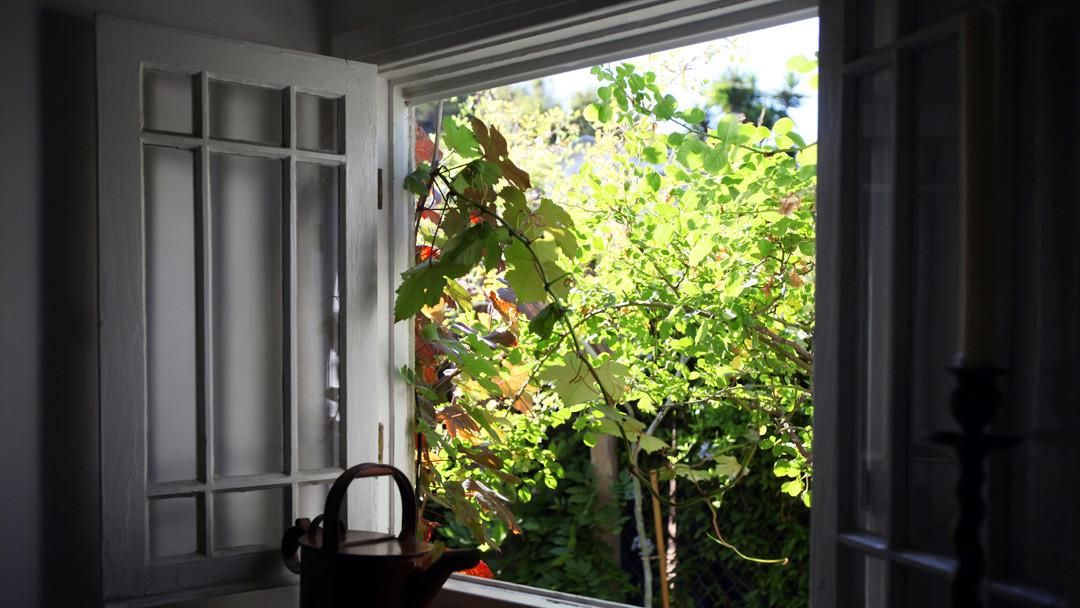 photo from The Los Angeles Times
If Judy's garden had one overriding lesson, it would be to always keep in mind the relationship between house and garden.
Every window and doorway frames an iconic view, for every season, whether of camellias, citrus, grapes, bougainvillea.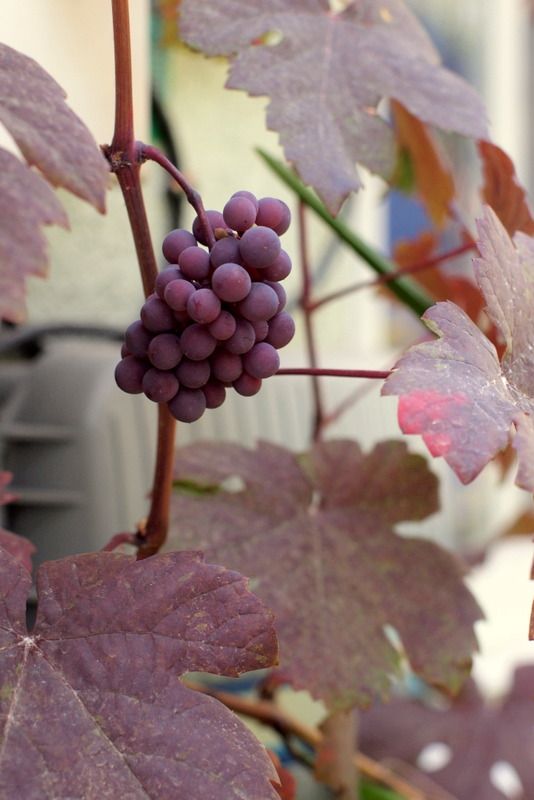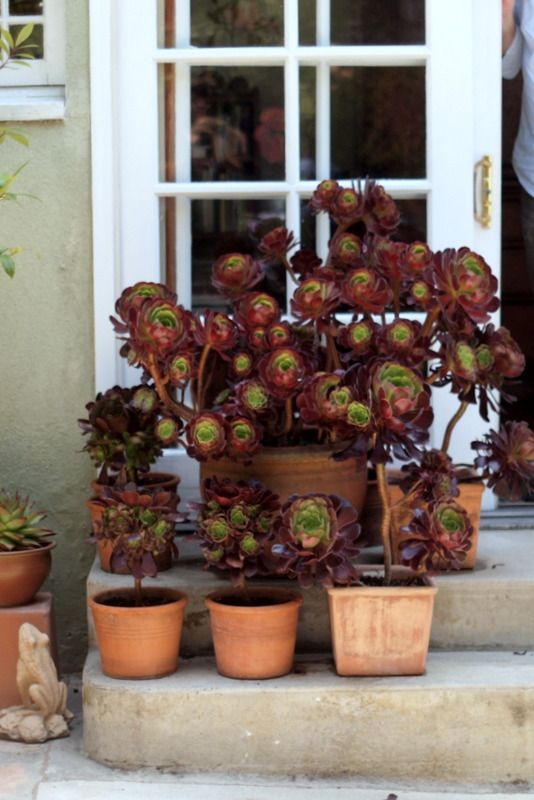 Steps to the back patio, massed with aeoniums.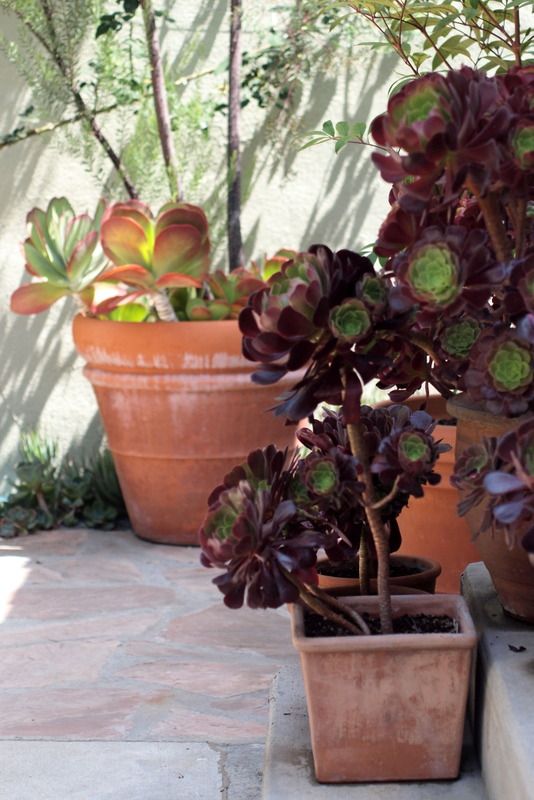 In the background is another potted tree, Acacia boormanii, underplanted with Kalanchoe thyrsiflora. A cane of the single scarlet climber 'Altissimo' arches into the frame.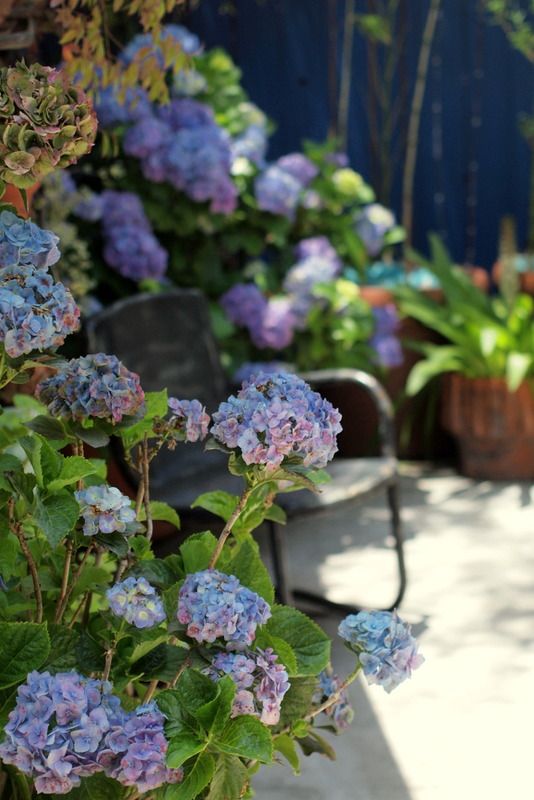 Pots of hydrangeas on the back patio, blued with aluminum sulfate. A portion of the fence is painted deep Moroccan blue.
Every exposure is exploited, whether sun, dappled shade, or even the deeper shade that gathers in the narrow spaces that run alongside neighbor fences. Perfect for begonias.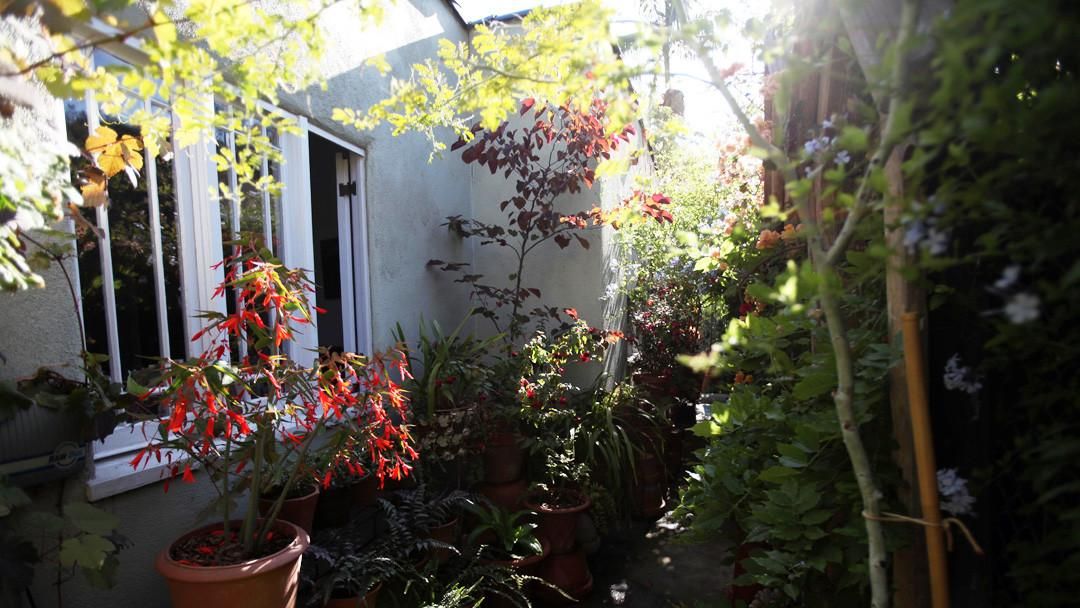 photo from The Los Angeles Times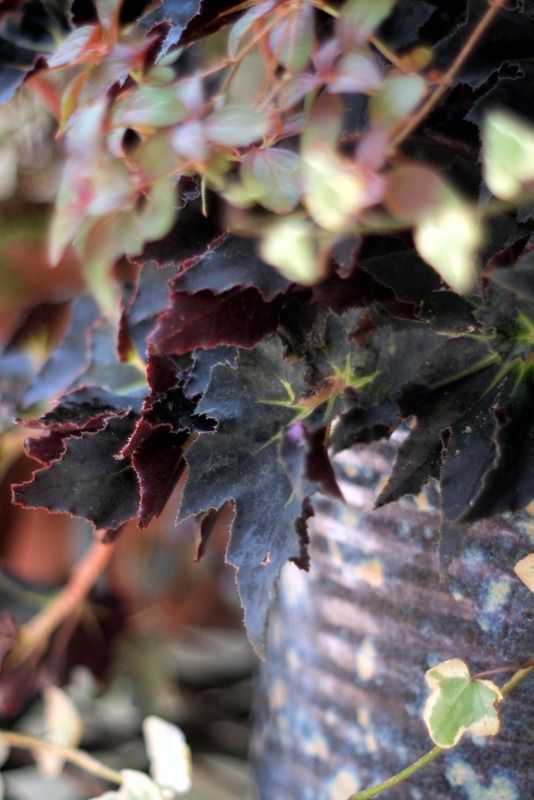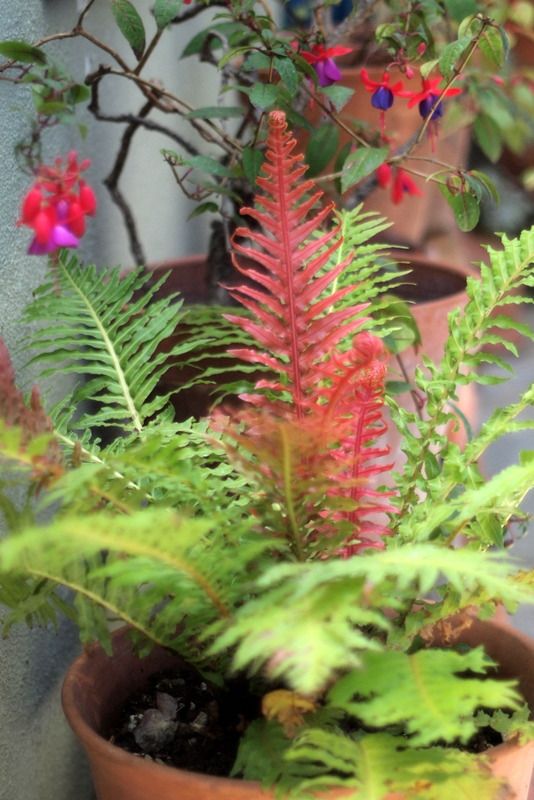 And ferns. Blechnum brasiliense, the Red Brazilian Tree Fern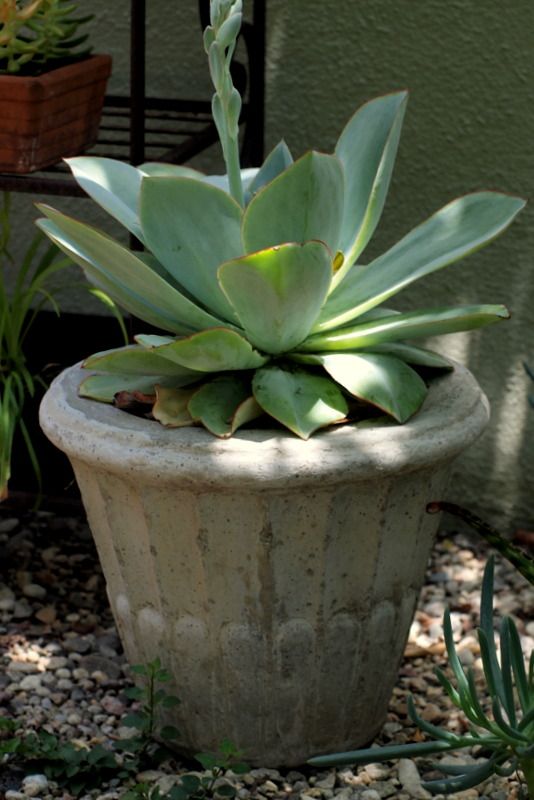 More of the innumerable potted plants, another reason I instantly admired this garden.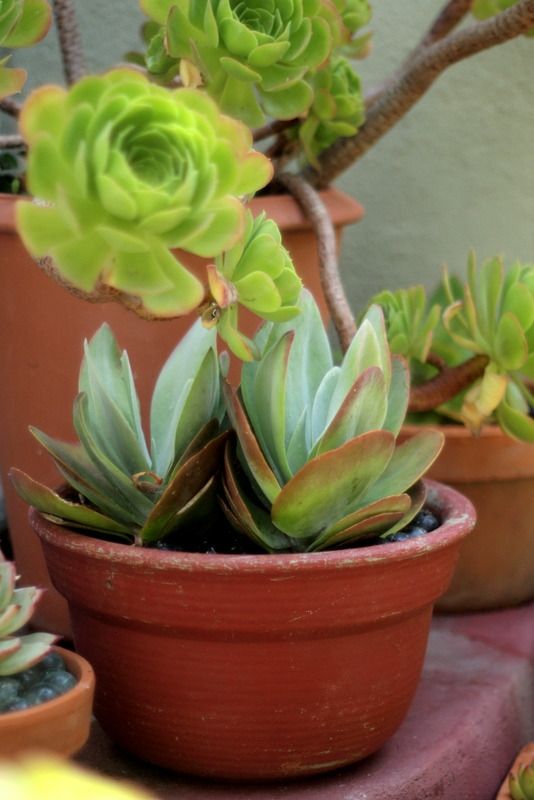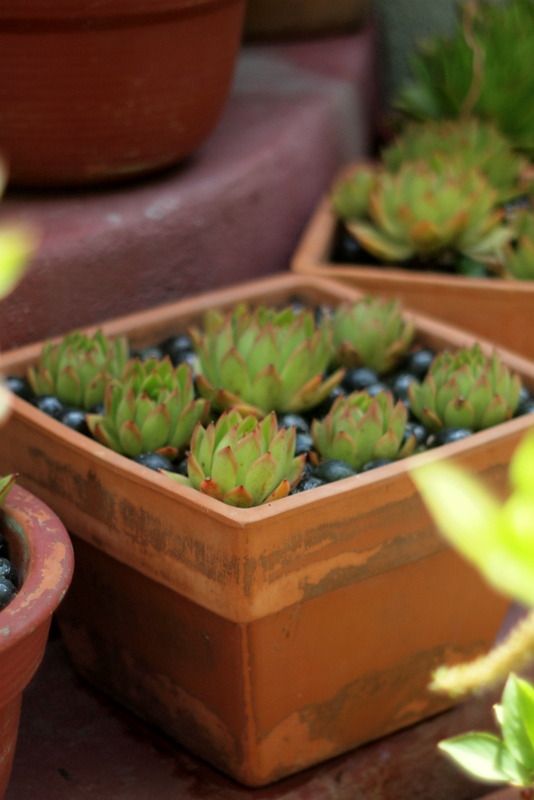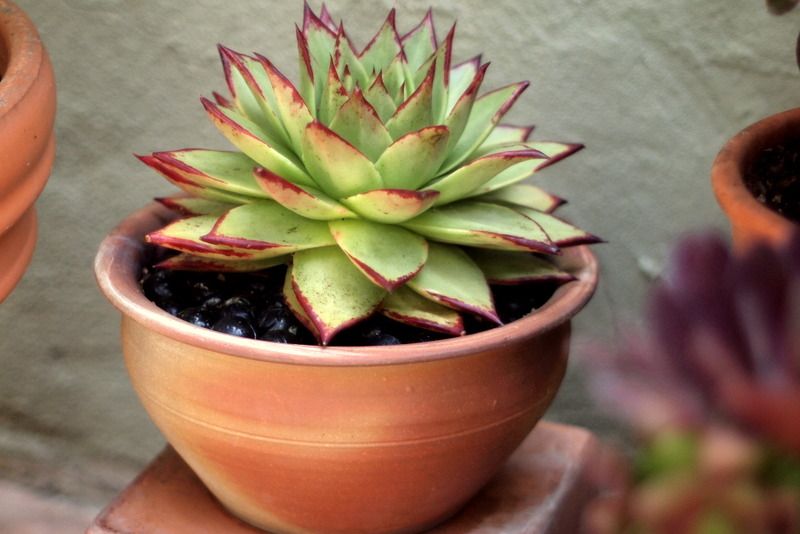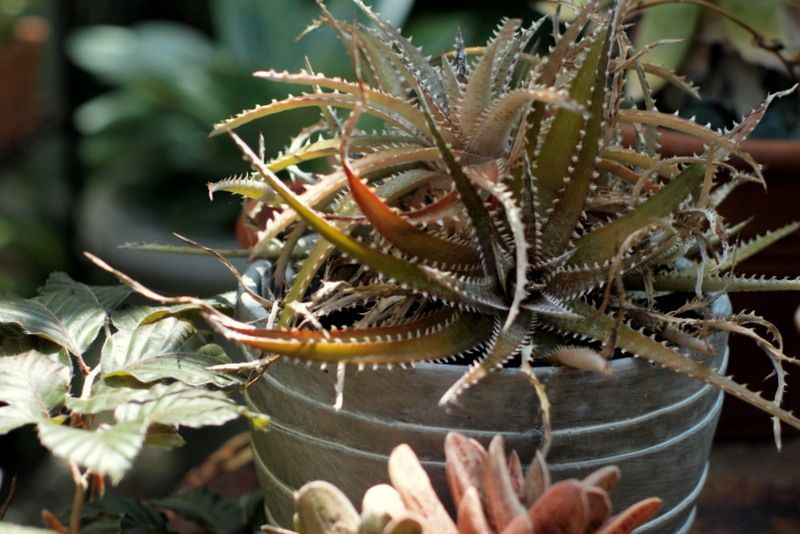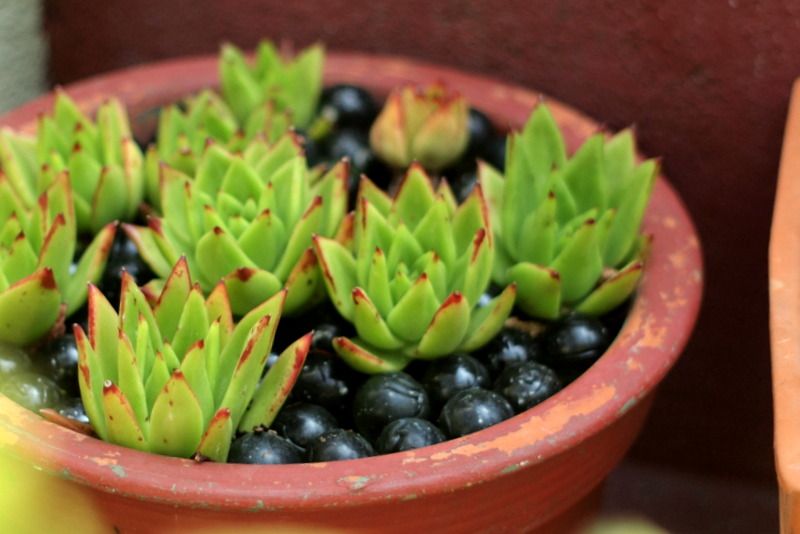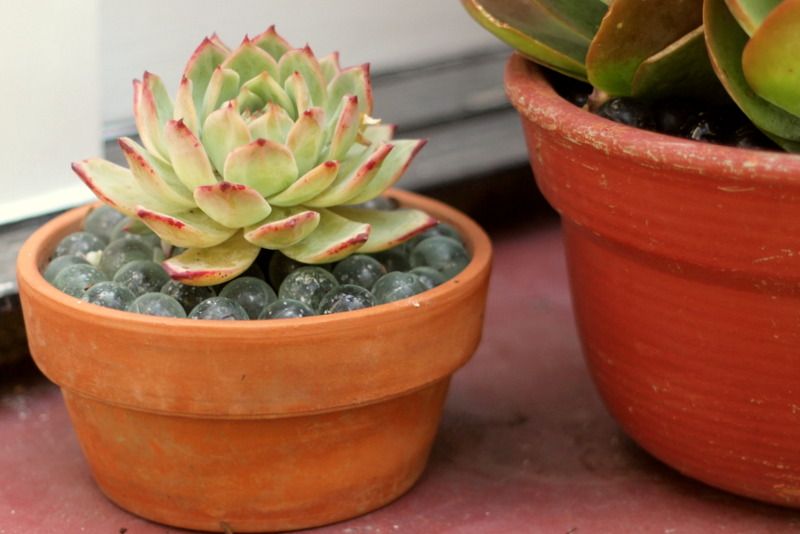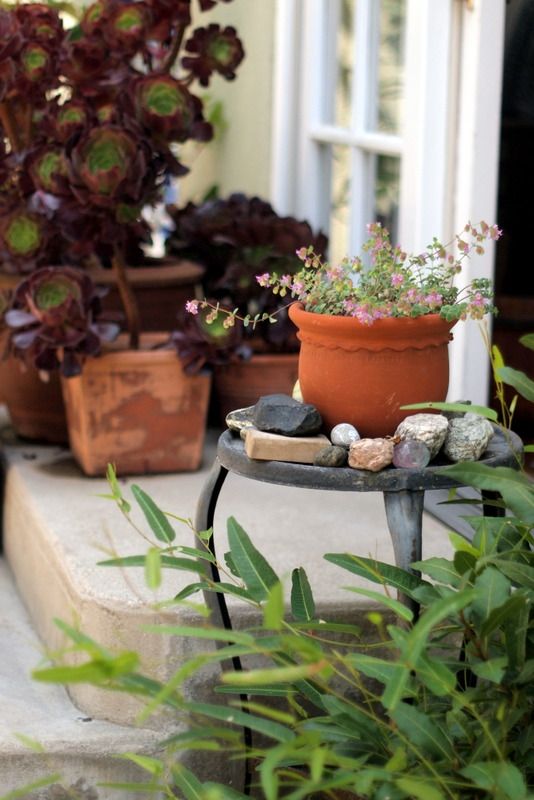 I asked Judy one "interview" question, something that's been on my mind. How much does she plan for summer in her garden? Without the marked contrast of an extended winter and the mad race against a short growing season, not to mention continuing record drought, what is a summer garden in Southern California? Summer is "quiet," was her word.
Stunningly beautiful, full of interest and intricate plays of texture would be my words.