It's that time when the garden vibrates to the frequency of Alstroemeria 'The Third Harmonic.'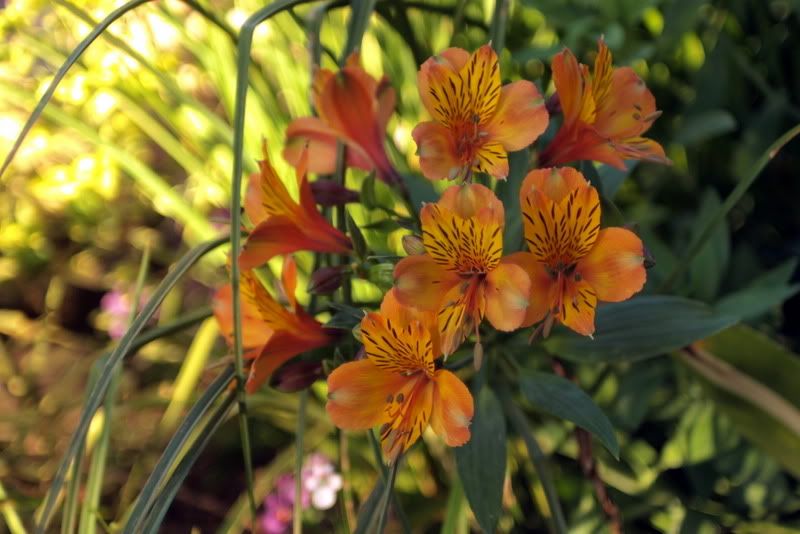 The flowering stalks, when upright, graze my chin, and I'm 5'8." This is a two-year-old clump, and it's a good 5 feet across already.
These numbers do not jibe with catalogue descriptions of a reasonable height and spread of 2-3 feet.
To call a happily sited alstroemeria vigorous is already an understatement, so how to accurately describe the vigor of TTH?
Let's just say that without a backhoe, there's no turning back. Bred by George Hare, thankfully, this variety is sterile.
This year climbing nasturtiums in gold and burgundy are coinciding with TTH's bloom. Nice.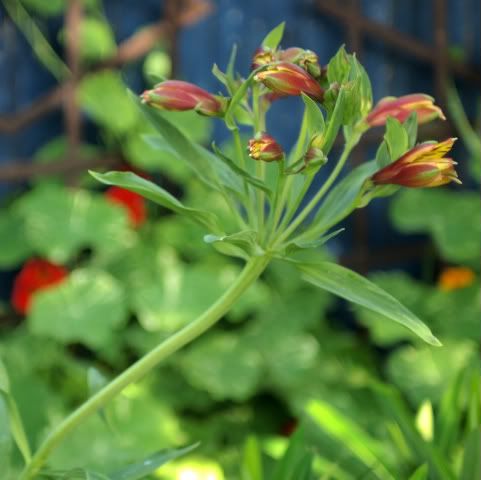 To zone 8 and maybe 7 according to Plant Delights.
To see what's in bloom this April in gardens around the world, visit May Dreams Gardens, for other Bloom Day posts, hosted by Carol. (Thanks, Carol!)
Here in Southern California, we're well into spring, into wildflower season, about to begin garden tour season, so there's lots in bloom.
These Scilla peruviana are just about finished blooming and the leycestria is bulking up.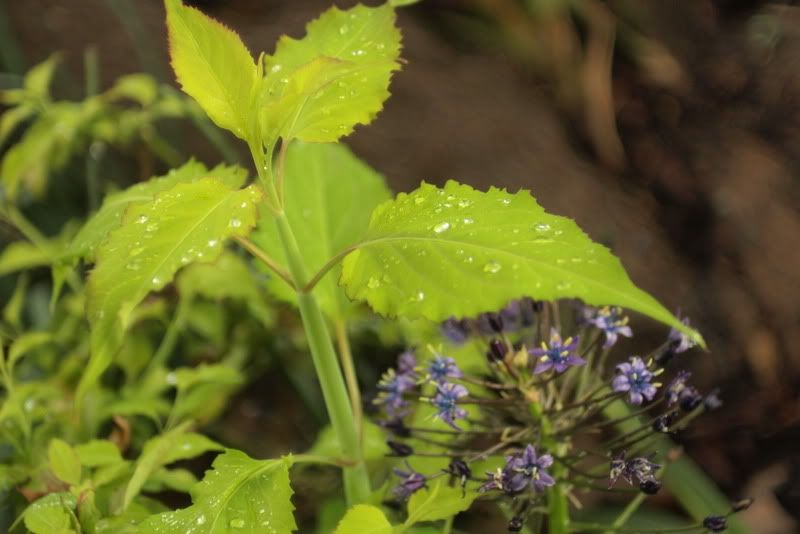 The first flush of bloom on my climbing rose is nearly over.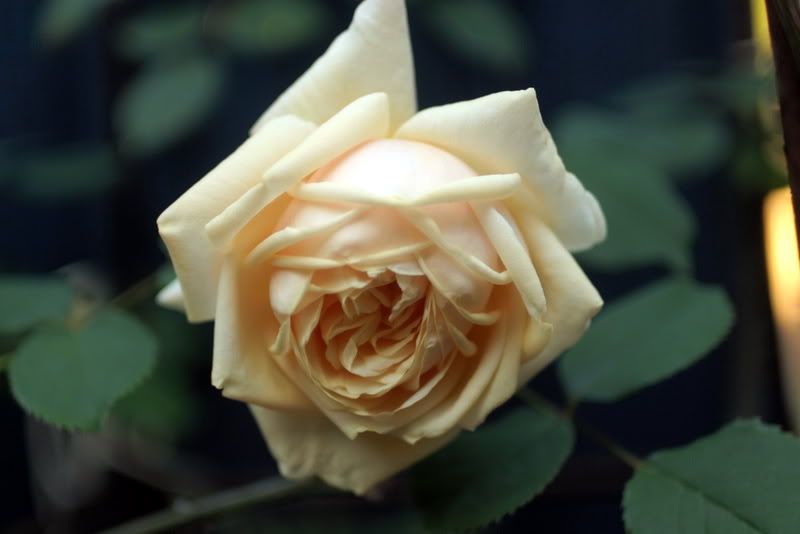 Rose 'Bouquet d'Or'