Before last week's show in San Mateo, California, "Gardens For a Green Earth," recedes into the dim past, just a few photos, not at all a comprehensive account.
All photos taken by MB Maher at the preview on Tuesday, 3/20/12.
"Windows," Gold Medal Winner
(Association of Professional Landscape Designers, American Society of Landscape Architects Award,
California Landscape Contractors Award, Sunset Western Living Award, San Francisco Conservatory of Flowers Award, and The Garden Conservancy Award)
McKenna Landscape
Leslie McKenna
Los Gatos, CA
(408) 356-1842
leslie@mckennalandscape.com
www.mckennalandscape.com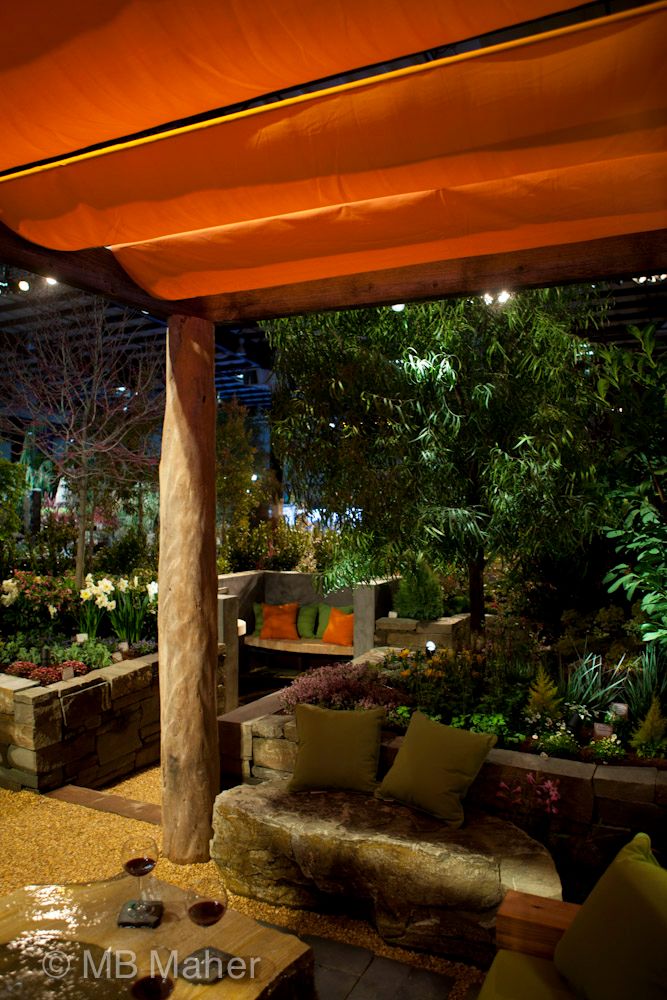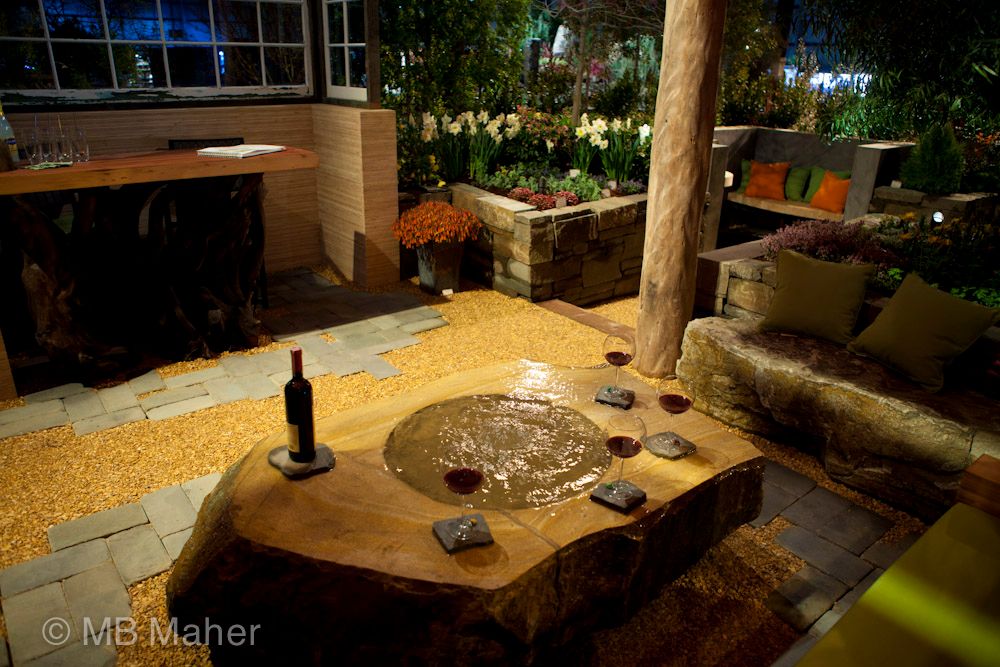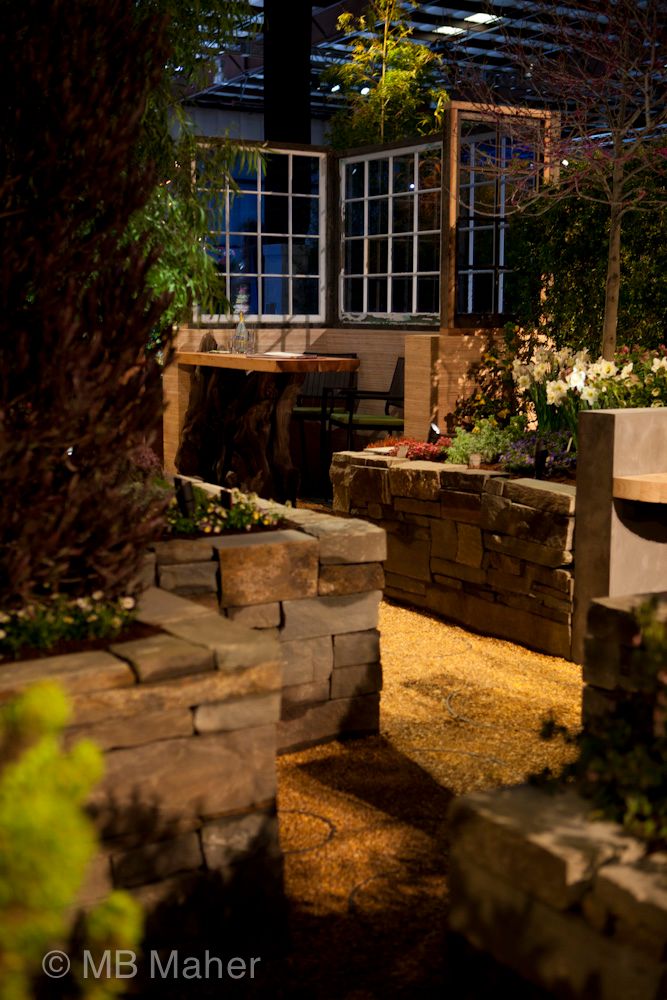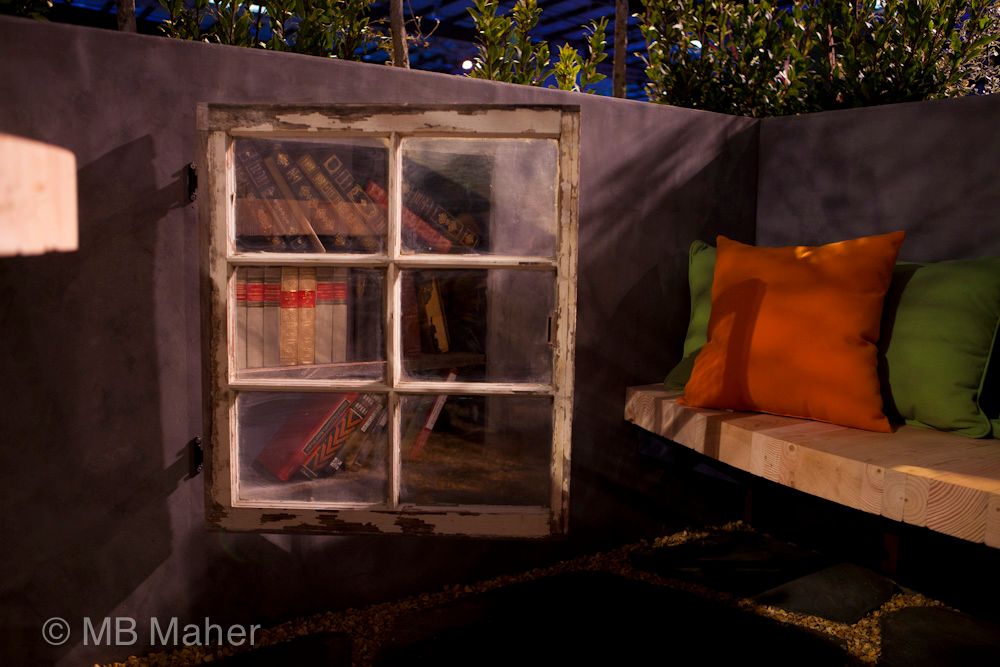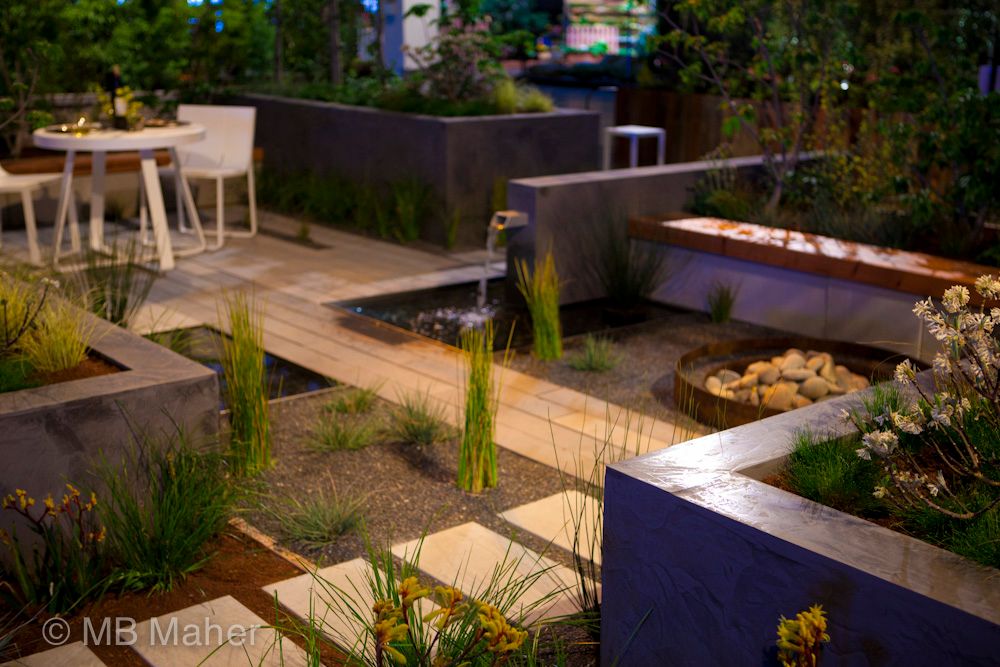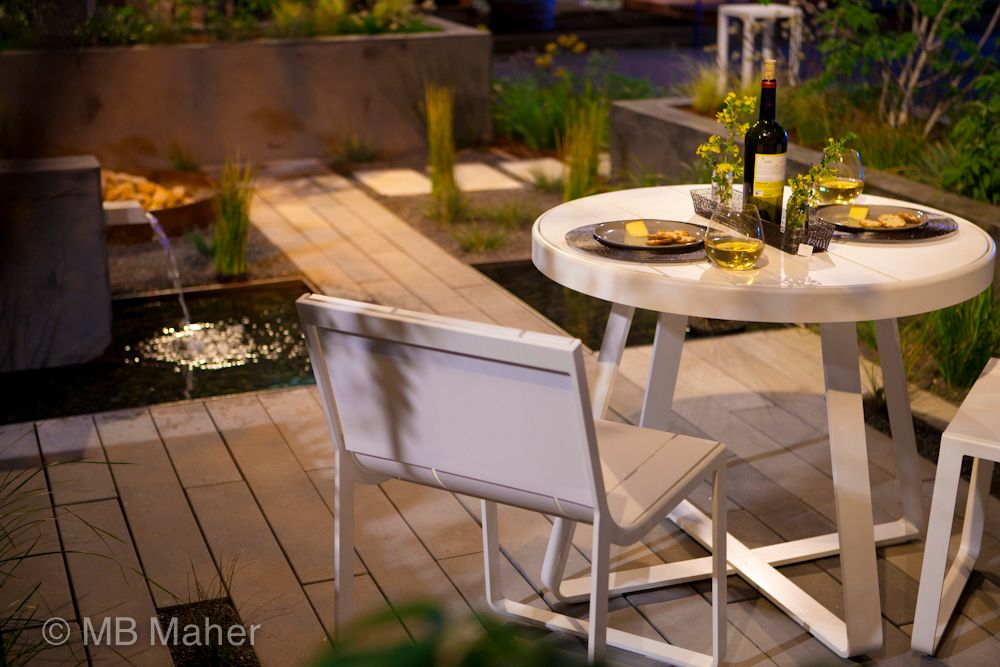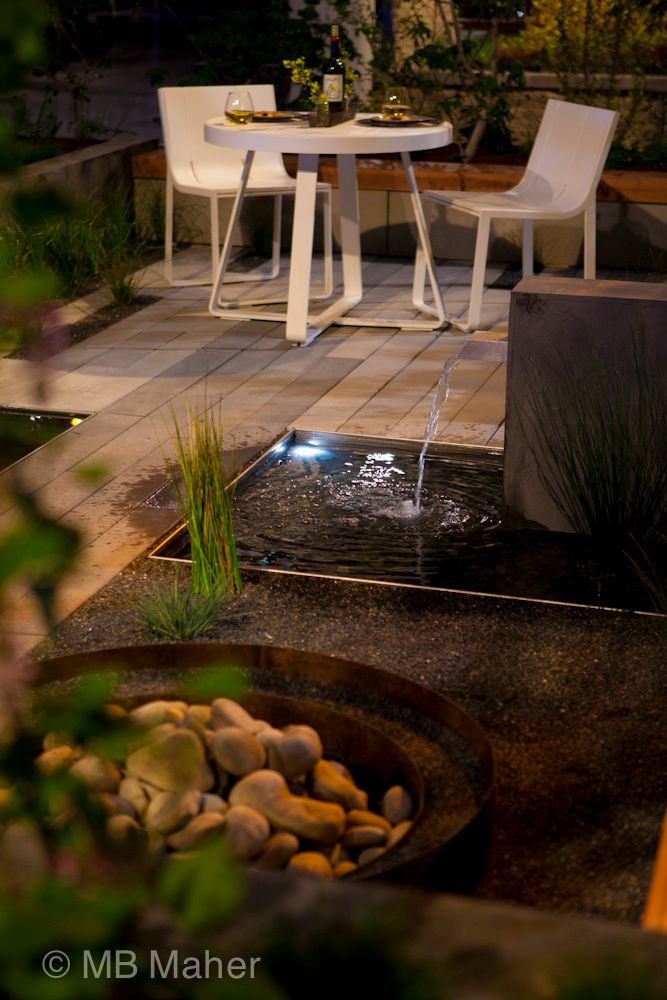 La Vie En Vert, Gold Medal Winner
(Garden Creator Award)
Randy Shadrick and Anna Riordan
Cotati, CA
(707) 795-0605
anna@outdoor-environs.com
randy@outdoor-environs.com
www.outdoor-environs.com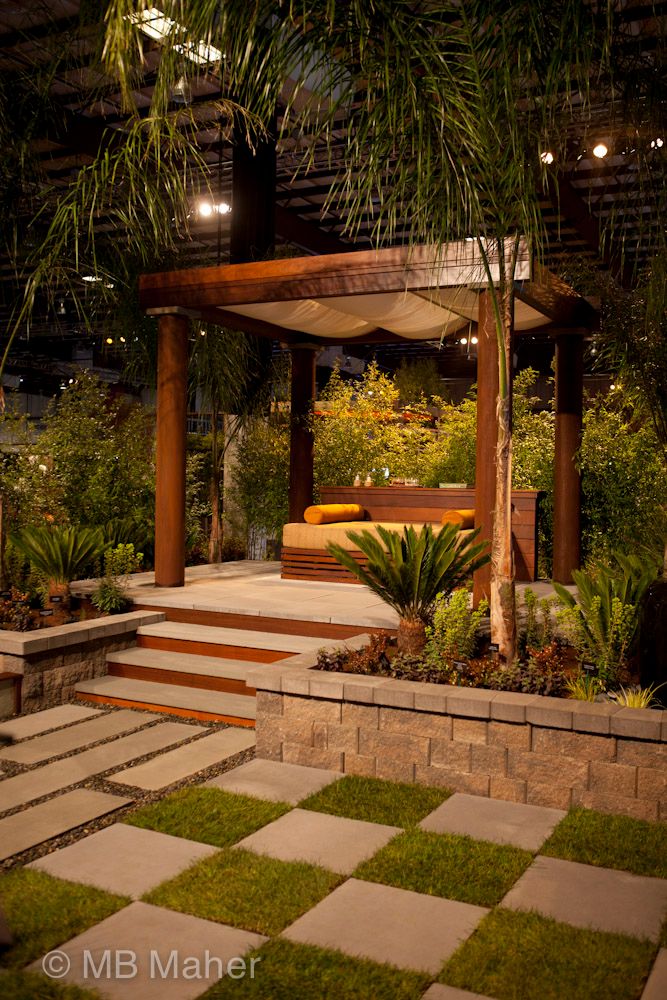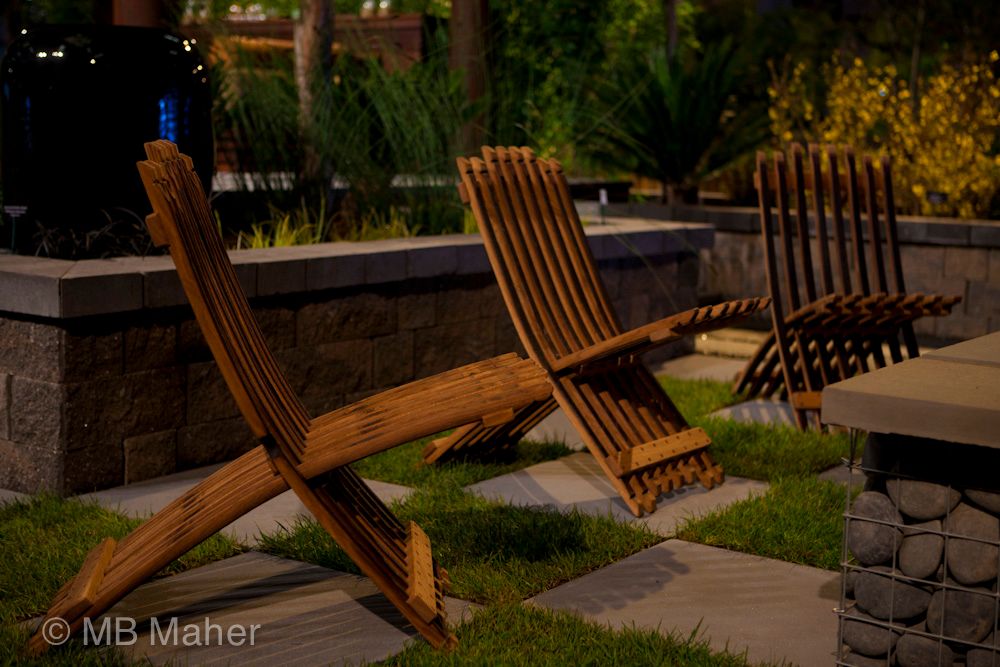 Dynamic Reflection, Gold Medal Winner
French's Waterscapes, LLC & Mariposa Gardening & Design
Cash French, owner
Oakland, CA
(415) 994-4555
cash.french@yahoo.com
www.frenchswaterscapesllc.com
Mariposa Gardening & Design
PO Box 619, Berkeley, CA 94701
(510) 558-8429
info@mariposagardening.com
www.mariposagardening.com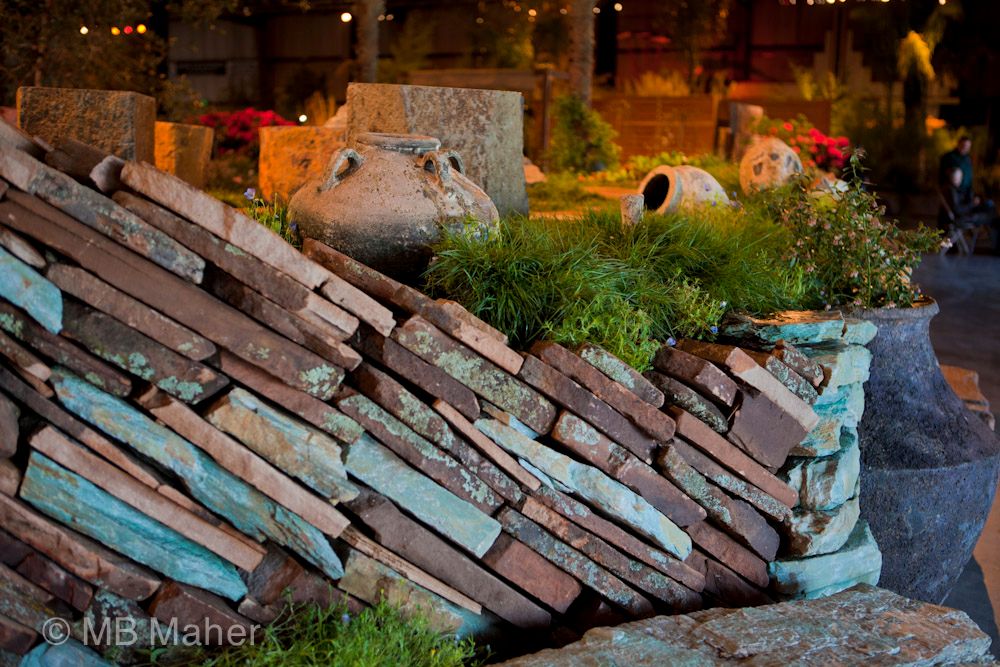 "Darjit," Gold Medal Winner
(People's Choice and Garden Creator Award)
Brent Sumner
Los Gatos, CA
(408) 316-4395
sculptureparty@yahoo.com
www.darjit.com
www.sculptureparty.com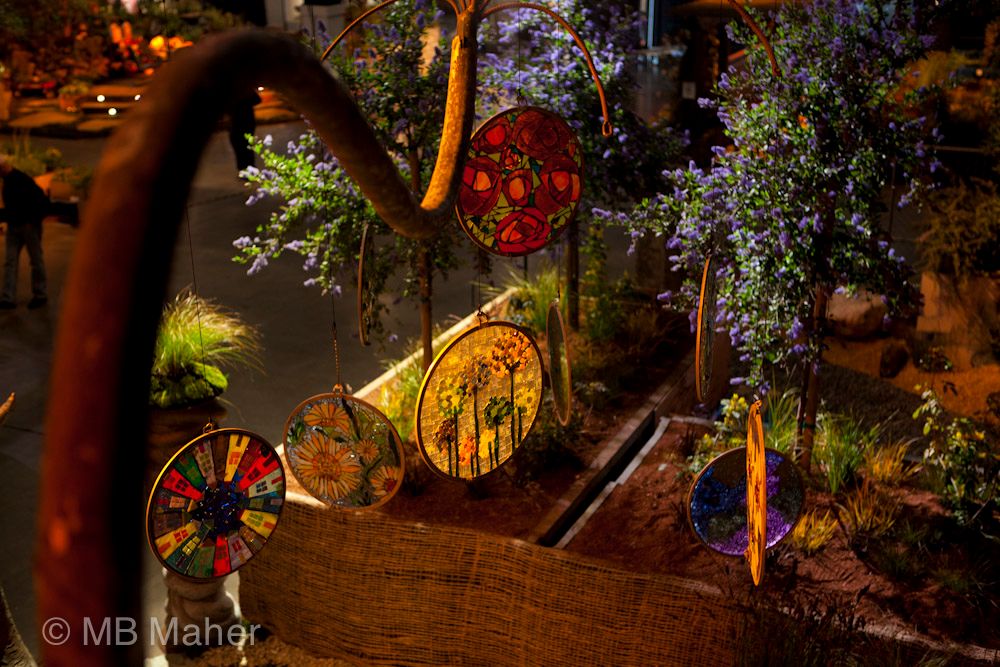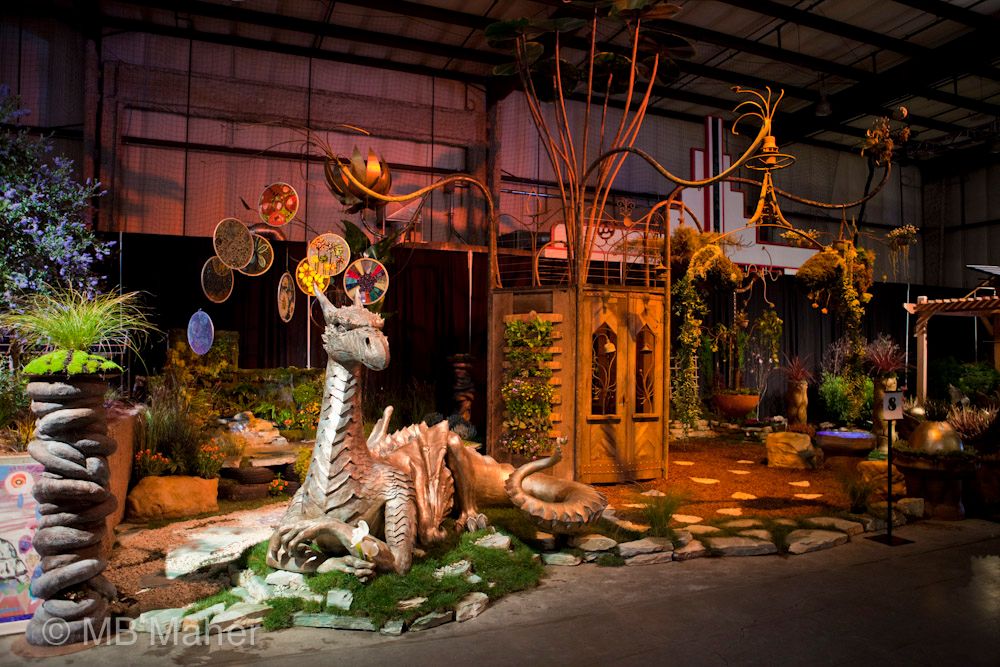 PLANit Green, Gold Medal Winner
West Valley College
Landscape Architecture Student Club
Leslie Peluso and Jeanne Eige
(408) 859-5820
www.westvalley.edu
Habitat Horticulture
David Brenner
(408) 499-8640
www.habitathorticulture.com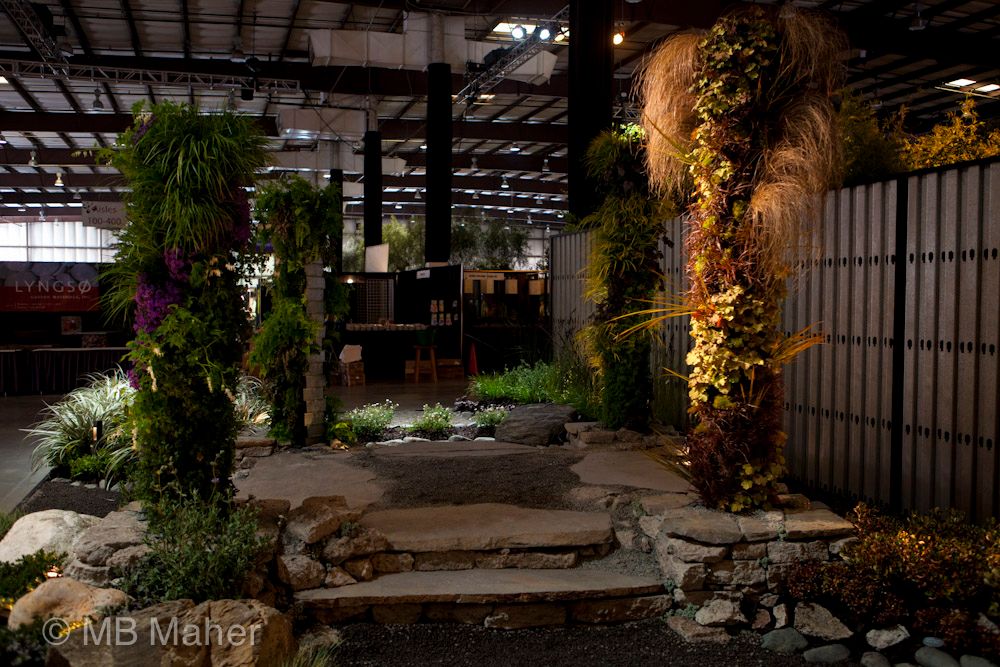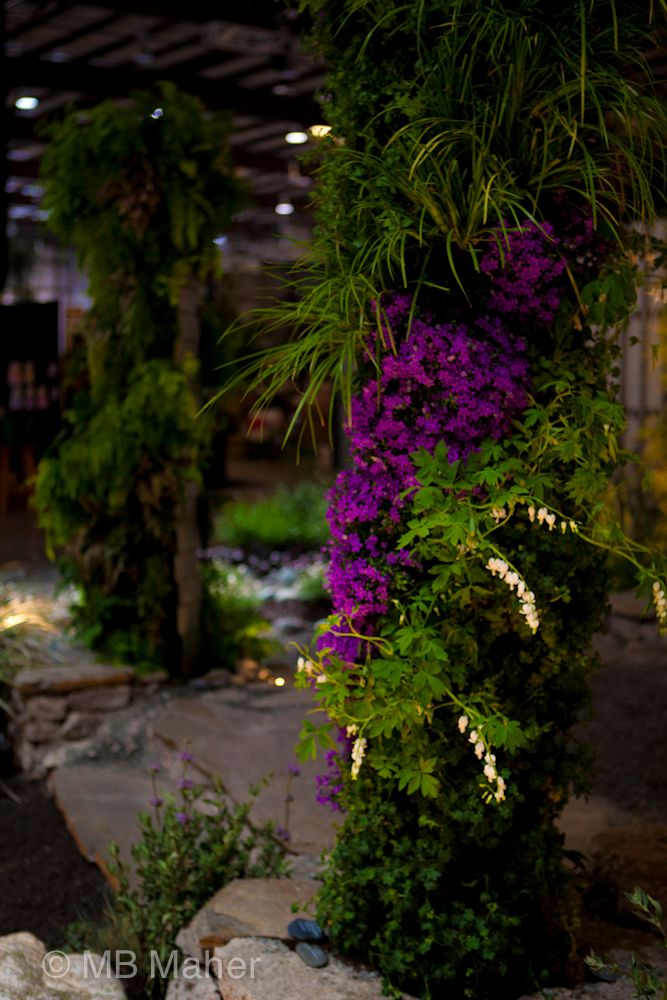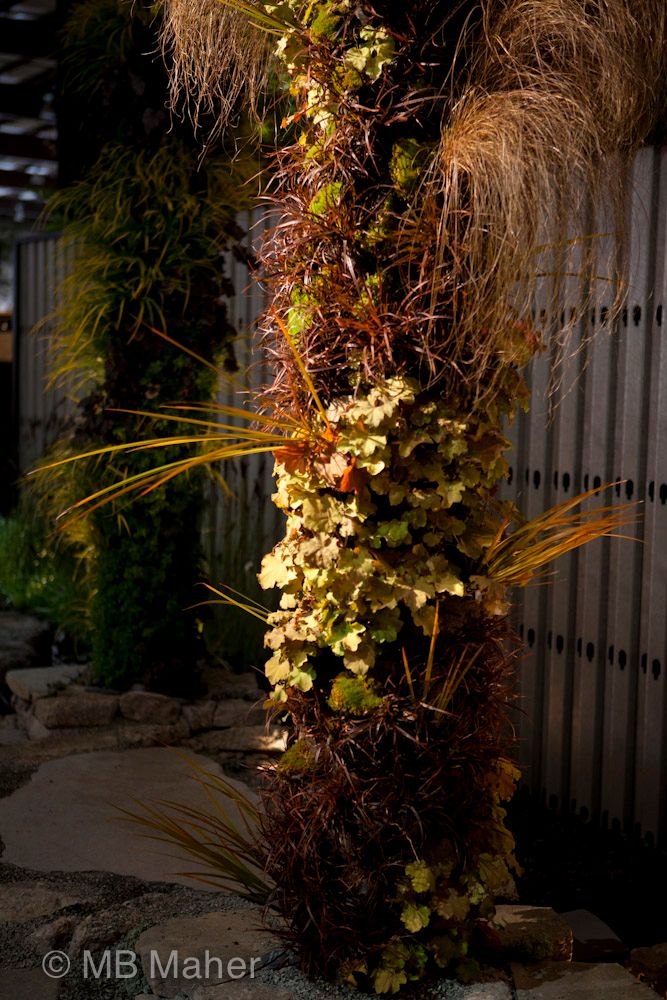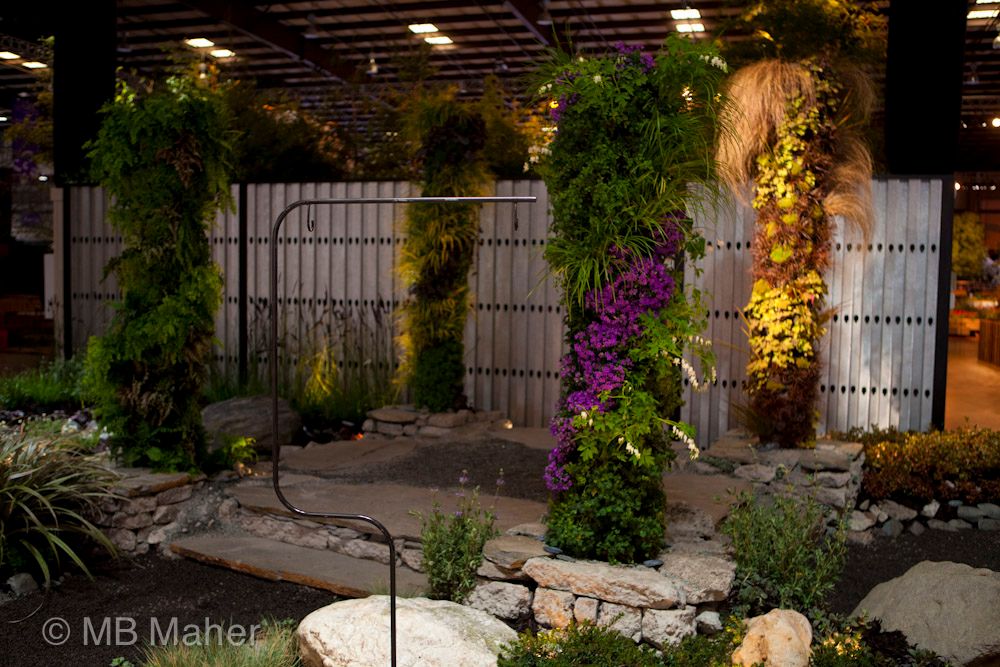 SAVANNA! by Rock & Rose Landscapes & Greenlee & Associates, Gold Medal Winner
(Golden Gate Cup, Alumni Garden Creator Award, and Pacific Horticulture Magazine Award)
Mike Boss
San Francisco, CA
(415) 824-3458
mboss@rockandrose.com
www.rockandrose.com
Greenlee & Associates
John Greenlee
Brisbane, CA
(415) 468-1961
john@johngreenlee.com
www.greenleeandassociates.com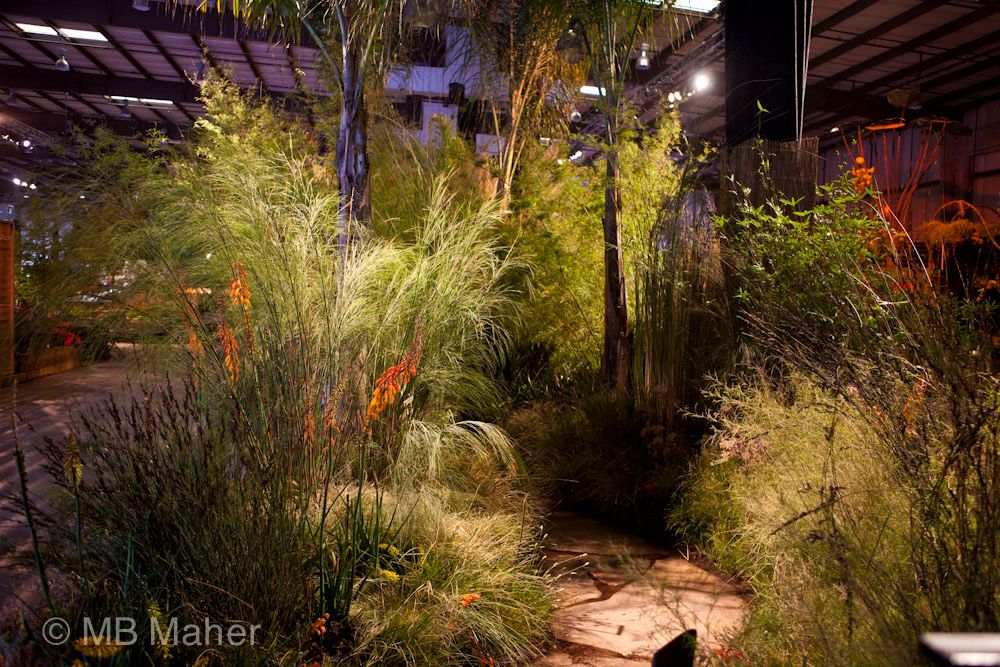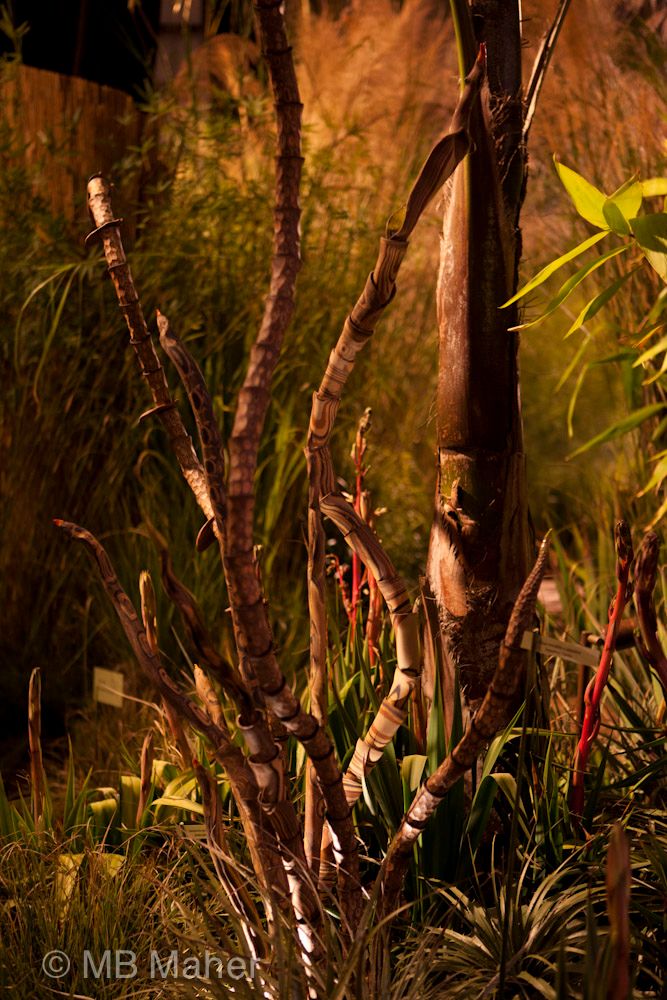 More photos of "SAVANNA!" can be seen here.
As a rite of spring, a garden show is hard to beat. Every year the strengths of a show and its theme will appeal to different tastes. The show this year, apart from SAVANNA! by Rock & Rose Landscapes & Greenlee & Associates, didn't particularly resonate with the plant geek that I am, but it's gratifying to know that the show was a success and there is a public eager to attend. Congratulations and warm thanks to all who participated.
For a wonderfully detailed account of the show, check out Bamboo and More.