"The Venice Garden & Home Tour is an annual fundraising event, benefiting the children of the Neighborhood Youth Association's (NYA) Las Doradas Children's Center in Venice, CA. This self-guided walking tour showcases the unique homes and gardens of the creative Venice Beach community, with original homeowner style as well as the designs of renowned architects and landscapers. The Tour was conceived by Venice landscape designer Jay Griffith and Venice community leaders Linda Lucks and Jan Brilliot. NYA was founded in 1906, and has served thousands of "at risk" children and families in its 106 years."
The last of the posts on this year's abbreviated tour, having seen just a handful of the 32 homes and gardens. Maybe it was the food trucks that slowed us down this year, the scent of Korean BBQ and Indian curry wafting through the streets, seducing us to spend at least a full hour for lunch, unlike the forced marches of prior tours. This garden was originally designed by Jay Griffith, redesigned by Russ Cleta, so I'm not sure which designer deserves the award for largest agaves in a small garden setting. (The tour is a little Hollywoodish, after all.) These heroic agaves were such a force to be reckoned with that lemons were stuck on some of the spines near high-traffic areas for the tour.



Still, the garden managed to retain a relaxed, spacious feeling, with the signature Griffith built-in concrete divan a favorite resting spot for weary tour-goers, seen through the trees.

Sedum nussbaumerianum embracing Mid Century Modern
Native Pacific Coast irises in bloom for the tour.
From a garden designed by Johanna Woolcott of Wild Gardens, if my notes don't fail me. The broken recycled concrete has a rustic feel compared to the crisp edges of the concrete pavers in the Griffith garden.
Russell Woodard table and chairs
Nice way to slip into a new day, studying the bamboo grove while filling the kettle in the morning.
Insouciant tea light candlesticks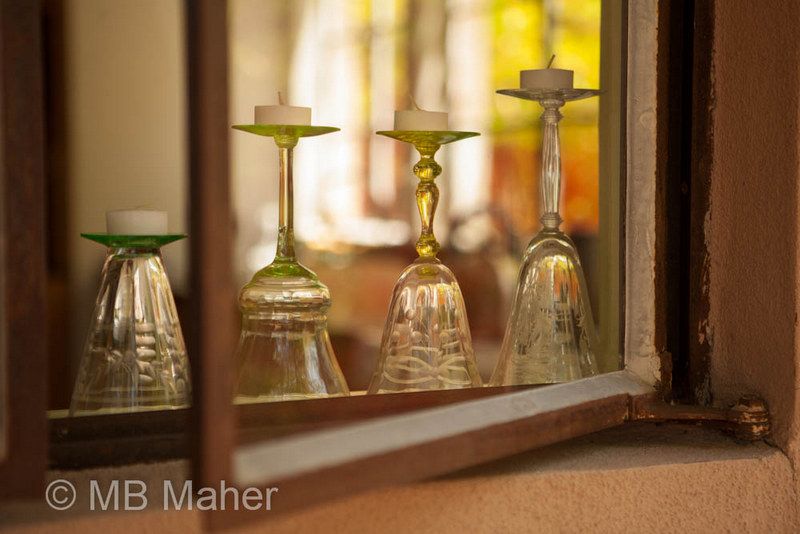 Raised beds for veggies were de rigueur on the tour this year, a noticeable change from last year.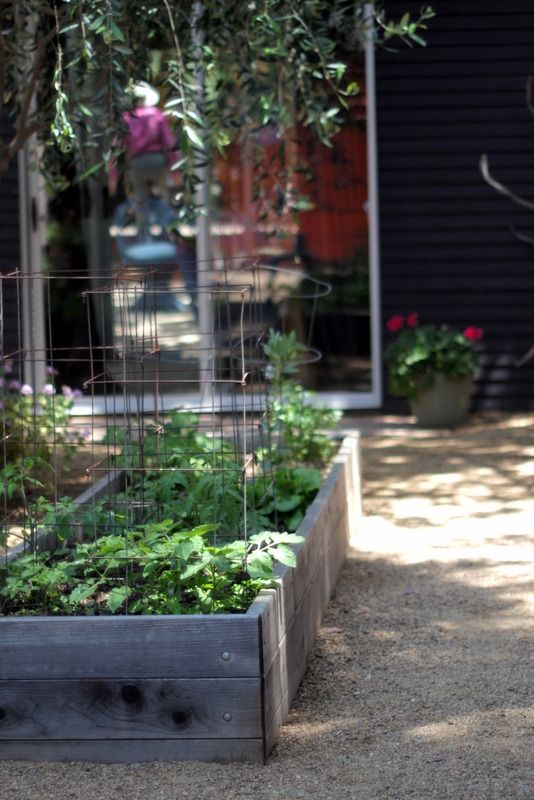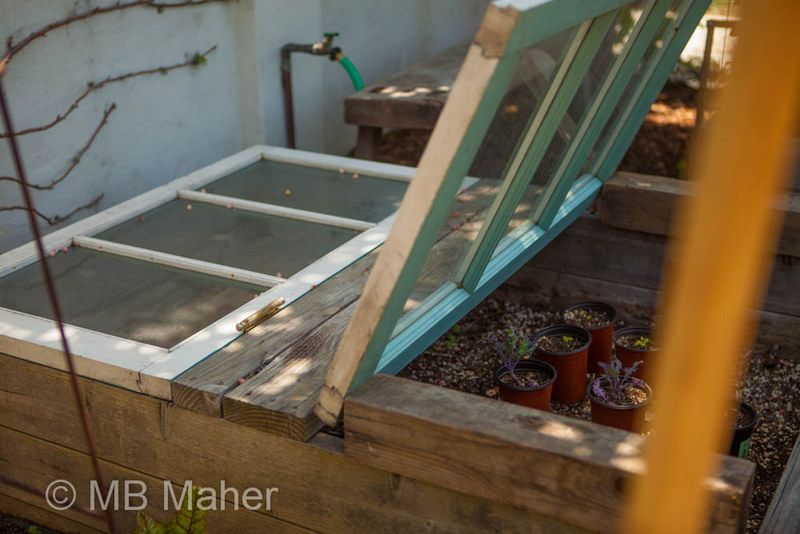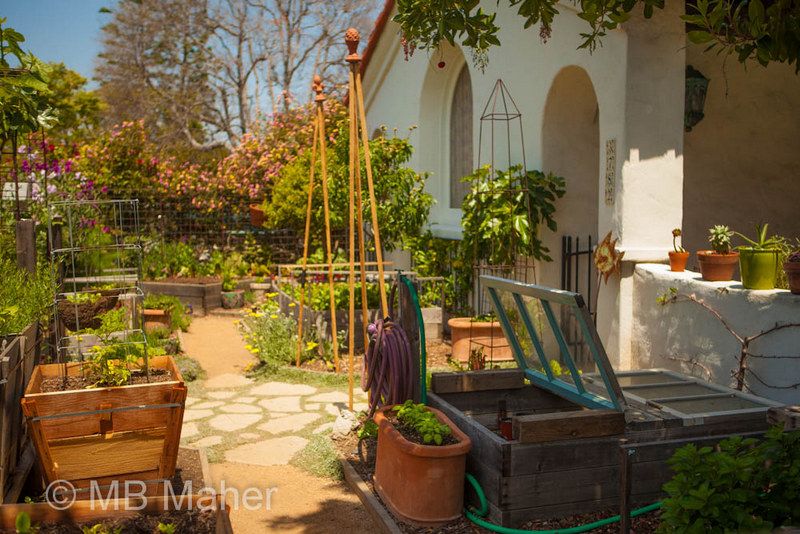 Another built-in divan to indulge a pillow collection, but this one indoors just off a patio
And who doesn't love pillows?
Embroidery detail on a bedroom pillow. My grandmother always embroidered her bedroom pillows too.
Yet another built-in concrete couch/divan with a concrete table
Potted's Circle pot with Kalanchoe pumila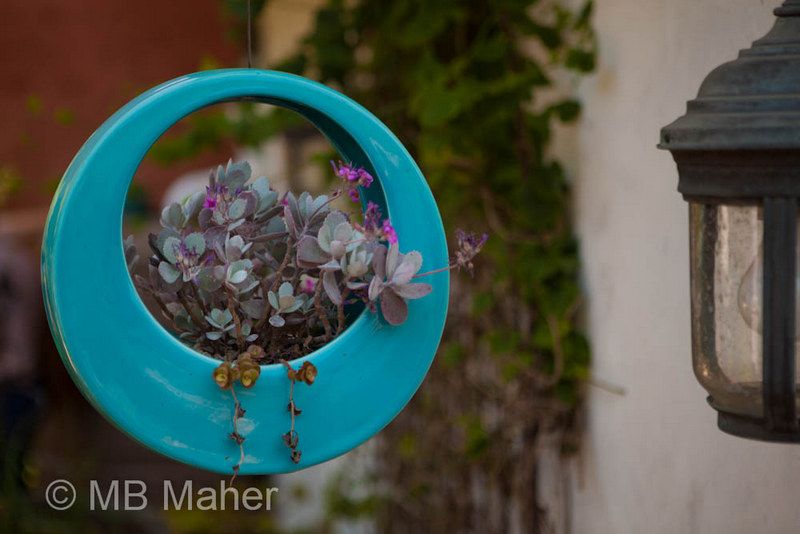 Lamps on the tour
Random things. The Parrot's Beak Vine, Lotus maculatus
Violet wooden garden chairs and Acanthus mollis
A favorite flowering maple, Abutilon megapotamicum
So gorgeous it must be an acacia, maybe A. pendula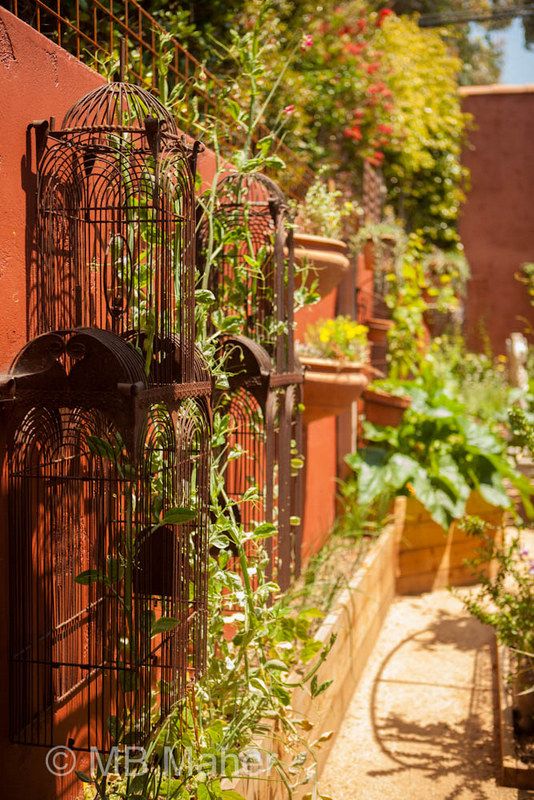 Possibly Aloe distans — looks like mine, anyway
Other posts on this tour found here, here, and here.
Until next year…