A blustery day for a change, this November Bloom Day. I hope it finds you safe and warm. Daytime temperatures dropping out of the 80s have forced the realization that summer is truly over. Yesterday we cleaned the house top to bottom, wiping away a summer's worth of dust and grime from months of open doors and windows. Furniture was tipped up and floors underneath scrubbed, curtains bundled off to the cleaners. That right there is capitulation to the new seasonal reality of spending more time indoors than outdoors.
But the short days ahead will have their interesting moments, apart from the holidays looming, especially with the winter aloes waking up. Aloe scobinifolia's blooms are lasting much longer in the cooler November temps. It bloomed last November and then again this past June.
Yesterday I watched a hummingbird dart in and out among the flowers, finally choosing to rest on a stem to take a long sip. A nice moment, the kind that seems to come ringed with a halo, leaving a charged atmosphere for a few minutes or so afterward. And then the phone rings or there's a knock on the door and, poof, the halo dissolves.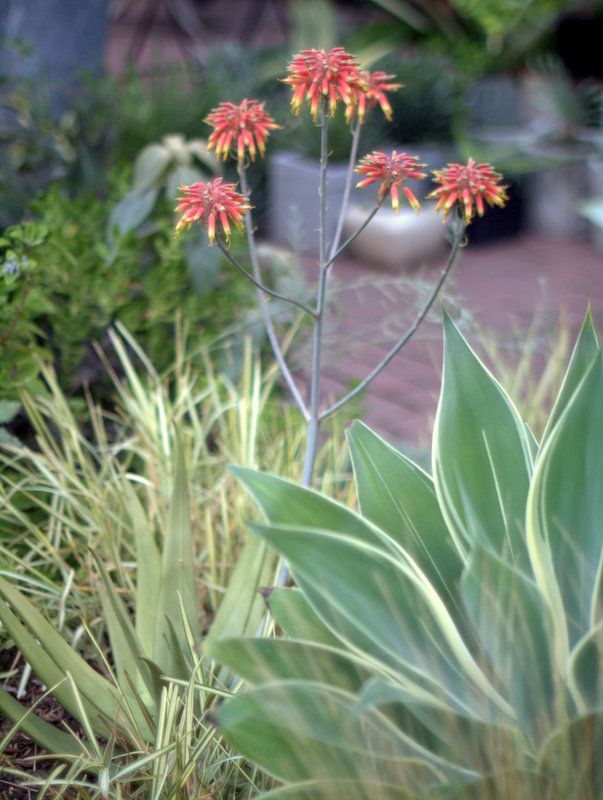 The surrounding St. Augustine grass doesn't seem to be inhibiting its vigor, and it may be foiling the ants and aphids. Other stemless aloes, all hybrids, not species, have been ravaged by lethal attacks from aphids, which ants tuck in tight and unseen amongst the undersides of lower leaves close to the main stem. The giveaway comes when the plump leaves start turning into potato chips. A 'Moonglow' was taken out in this manner, but I managed to salvage a large cutting that has taken root.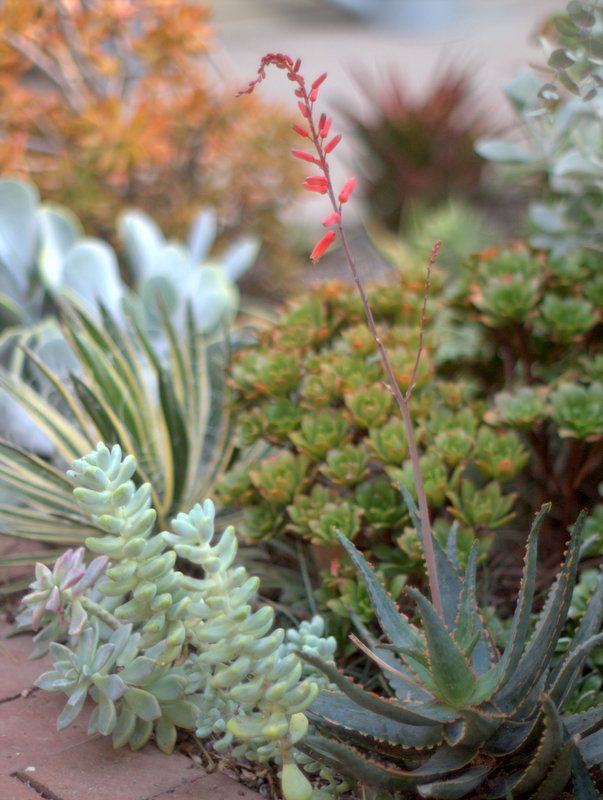 The little hybrids are starting to bloom too. This one came unlabeled, but it might be 'Christmas Cheer'
I'm hoping full winter sun will darken the leaves on Aloe 'Sparkler'
Grevillea 'Robyn Gordon'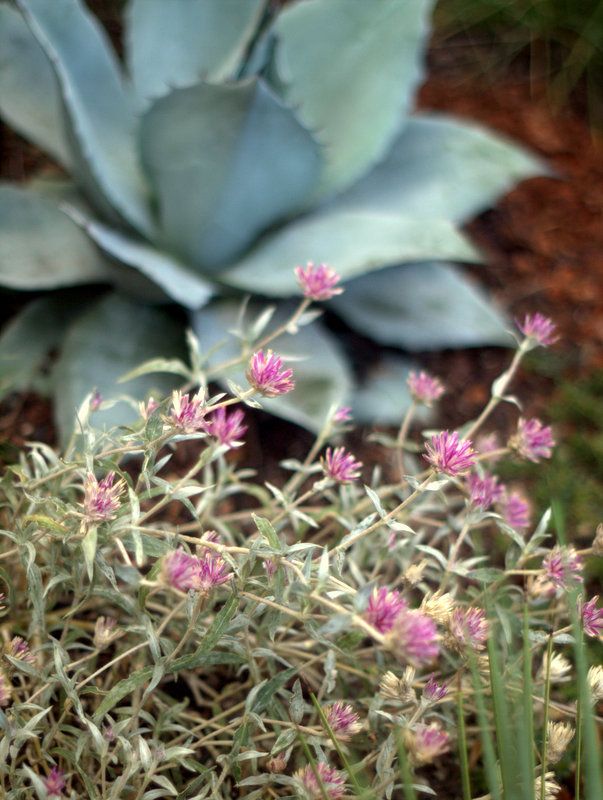 Gomphrena 'Balboa' made it through a difficult summer. We'll see if it has a chance of becoming a staple like 'Fireworks.'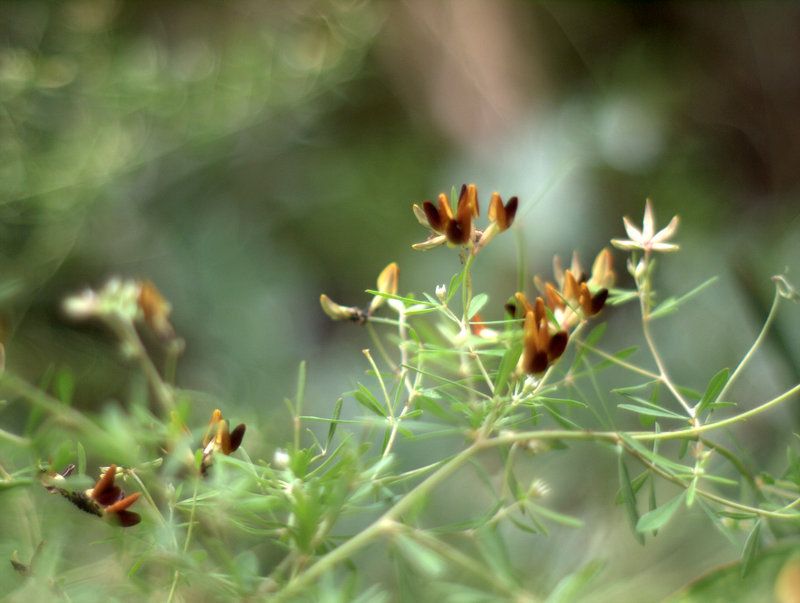 Lotus jacobaeus is glad summer is over, judging by its newly enthusiastic bloom cycle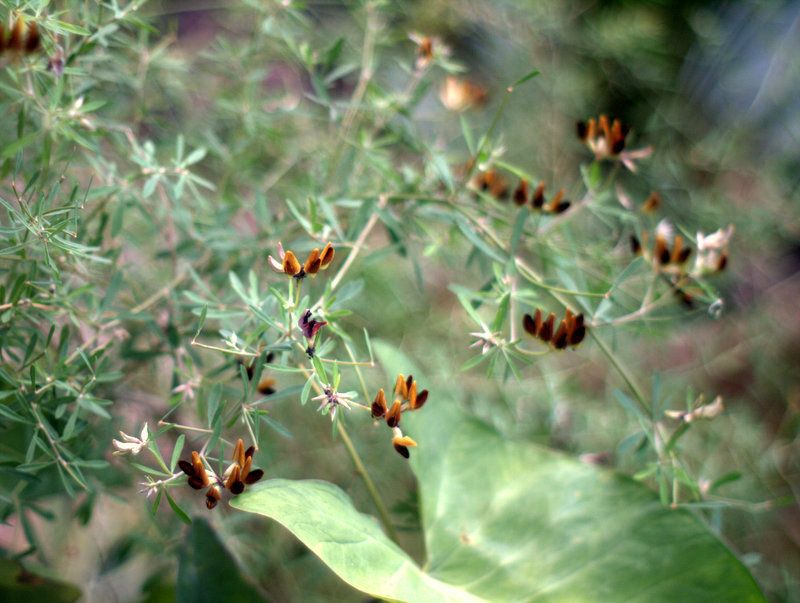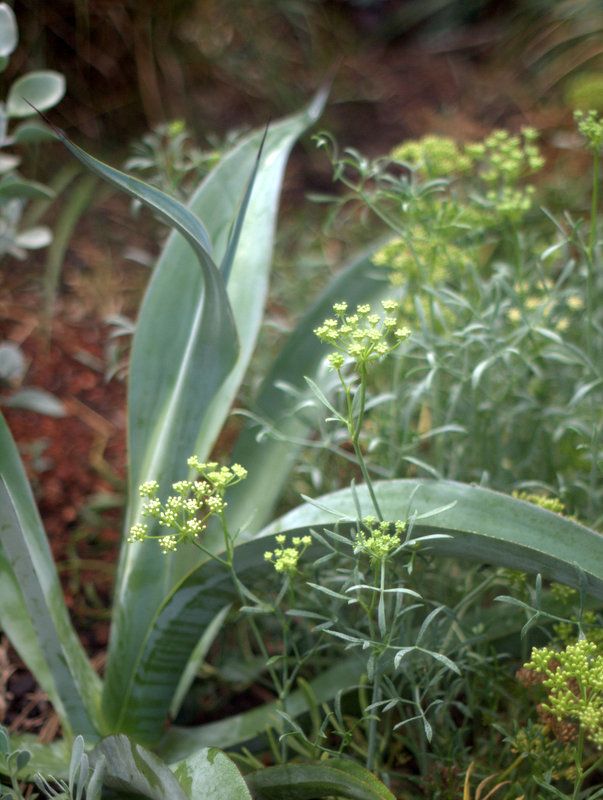 Crithum maritimum is also responding to the cooler weather with another bloom cycle.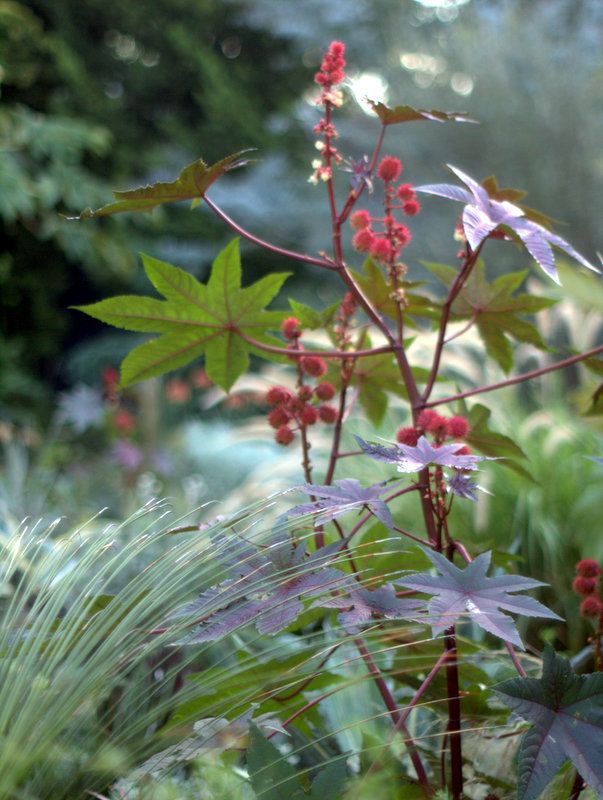 Ricinus communis 'New Zealand Purple' with its tiny white blooms and spiky seedheads, brings the crimson-rich color of fall in a tropical form.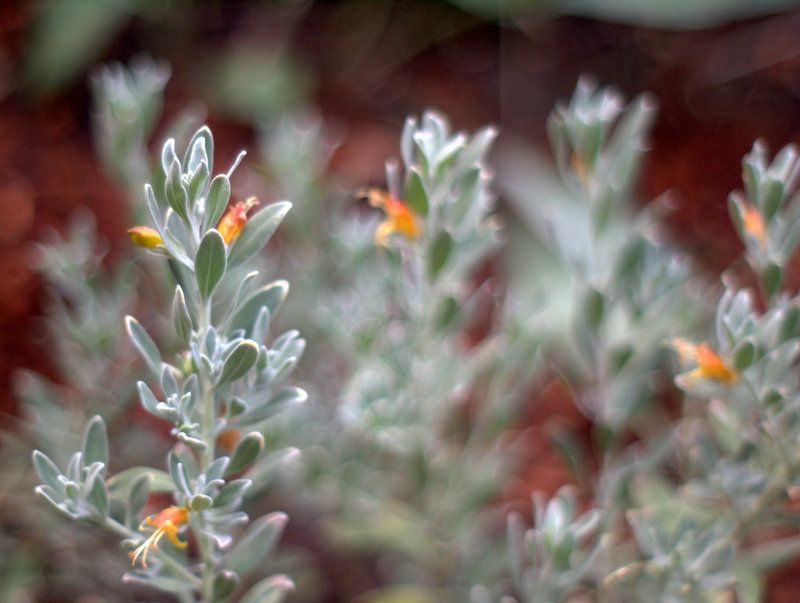 Planted this fall, Eremophila glabra 'Kalgoorlie.'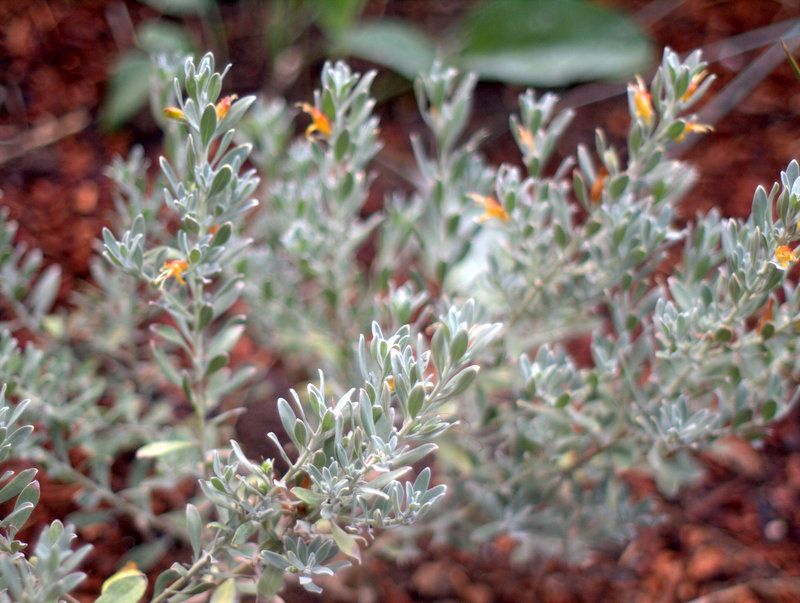 A silver shrub with creme brulee-colored trumpets. I'm very excited to observe this one's habits of growth next spring/summer.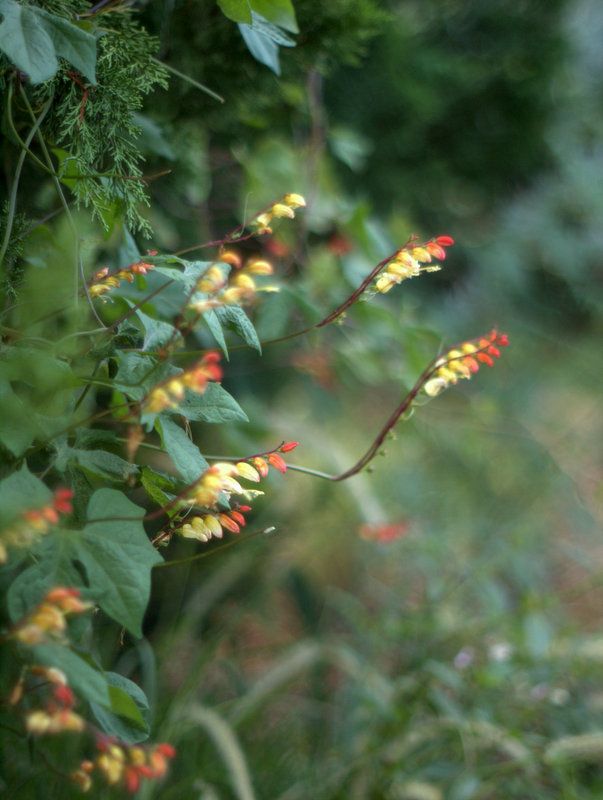 More dessert analogies spring to mind with Mina lobata's candy corn blooms. This vine can be perennial in mild climates, so I have hopes for more from the Spanish Flag next spring.