Photo taken last night, when I still hoped I could squeak this post in under the Bloom Day deadline, the 15th of every month, and be righteously on time, but it was not to be. Flash of red is from the ladybird poppies, P. commutatum, mostly over but left in situ for reseeding.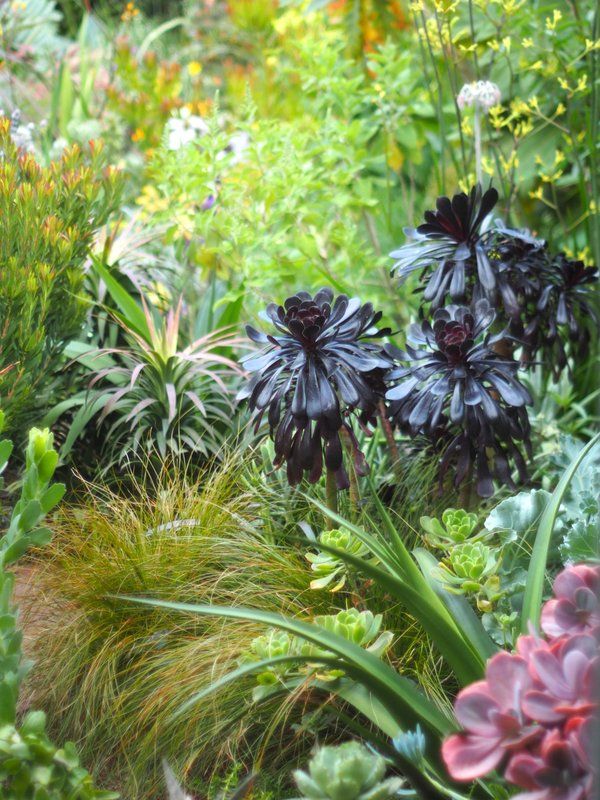 Never loads of flowers but always plenty of rosettes.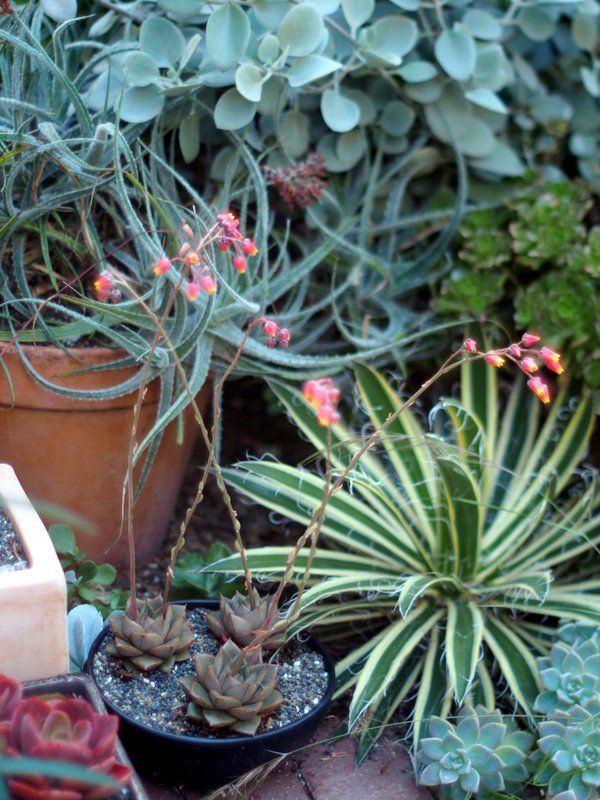 .
Still, if you look closely, the plants are procreating. Like the little echeverias that began to bloom while I was away.
Continue reading Bloom Day May 2017 (and assorted garden projects) →