There's really nothing else I can think of that could cause this mysterious pitting: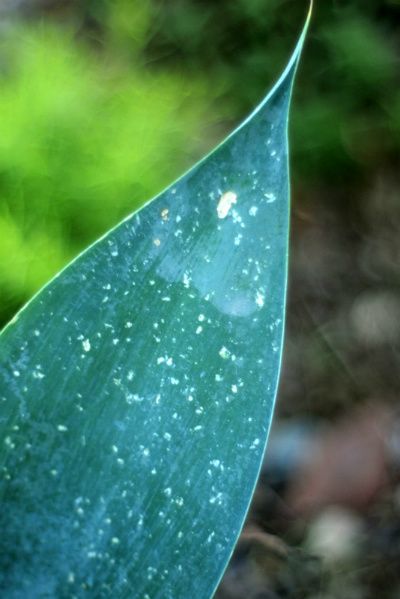 Last week a very local weather system kicked up, causing a tremendous downpour and hail. The rainfall was that rare, torrential, deafening kind that always makes me laugh in amazement. The thunder and lightning soon put a stop to the frivolity, and all of us, cats and dog in the lead, skidded and sloshed in frantic search for shelter. I thought I sensed maybe some hail mixed in as I ran for cover but wasn't sure, until my neighbor Holly told us she made a little snowman from the hail she found on her back deck. Since then, I've been finding this kind of damage everywhere in the garden. On echeverias, aeoniums, and some of the softer-leaved agaves, like the attenuatas and desmettianas.
Agave 'Kara's Stripes' and Agave celsii 'Multicolor'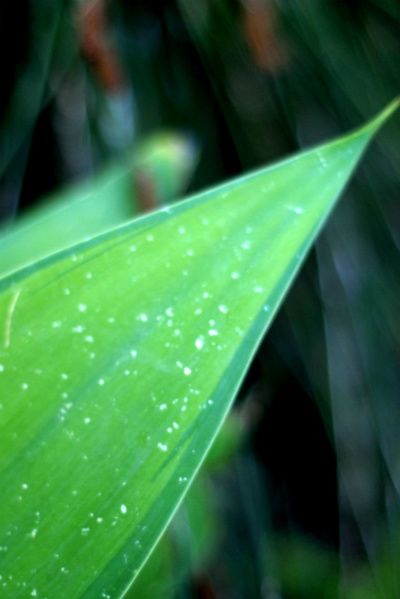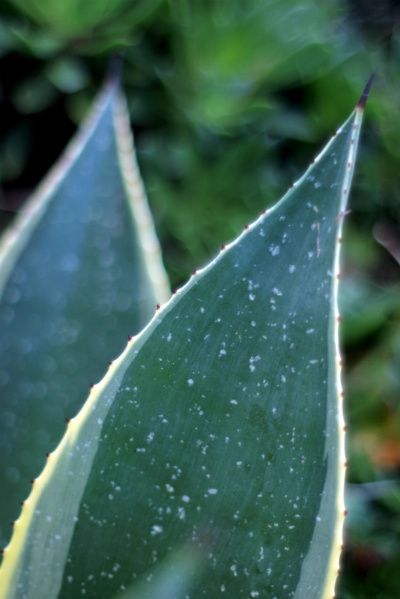 What's even more surprising to me than this hail damage, if that's what it is (and what else could it be?) is the fact that this has never happened before. From Wikipedia: "Hail formation requires environments of strong, upward motion of air with the parent thunderstorm (similar to tornadoes) and lowered heights of the freezing level. Hail is most frequently formed in the interior of continents within the mid-latitudes of Earth, with hail generally confined to higher elevations within the tropics."
This video taken at a local high school, and which — WARNING — contains very "strong" language, offers an inside look at Southern Californians' response to a hailstorm.