If you have an Internet connection and a love of plants, you probably also have many unmet friends with those same two attributes.
Finally meeting up with them is thrilling. When they arrange to take you to marvelous gardens you've never visited before, life doesn't get any better.
Just such a friend arranged for a group of gardeners to visit the Ruth Bancroft Garden, located in Walnut Creek, California, one I've long wanted to explore. The garden didn't disappoint.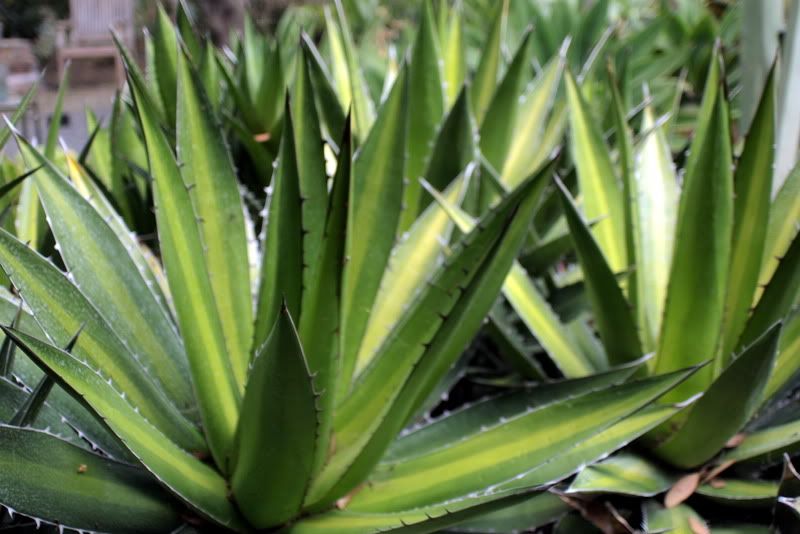 I'm guessing Agave lophantha.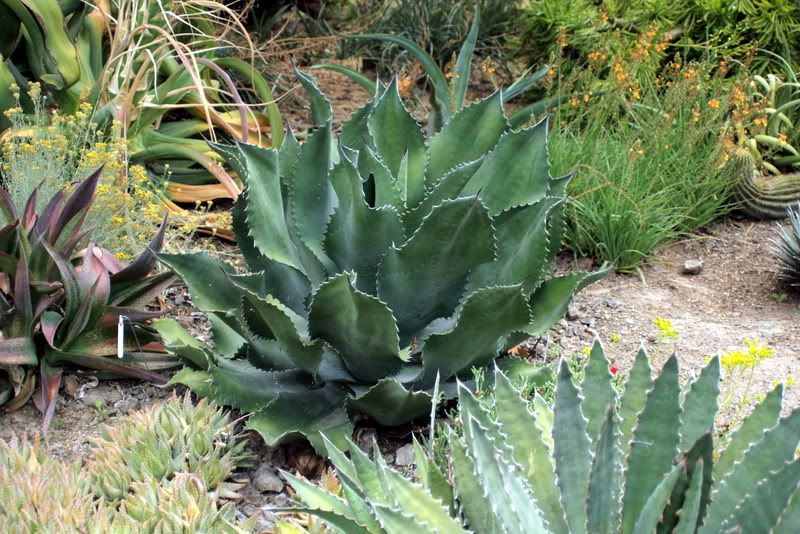 This guy in the center looks a lot like my Mr. Ripple, which is an A. salmiana hybrid.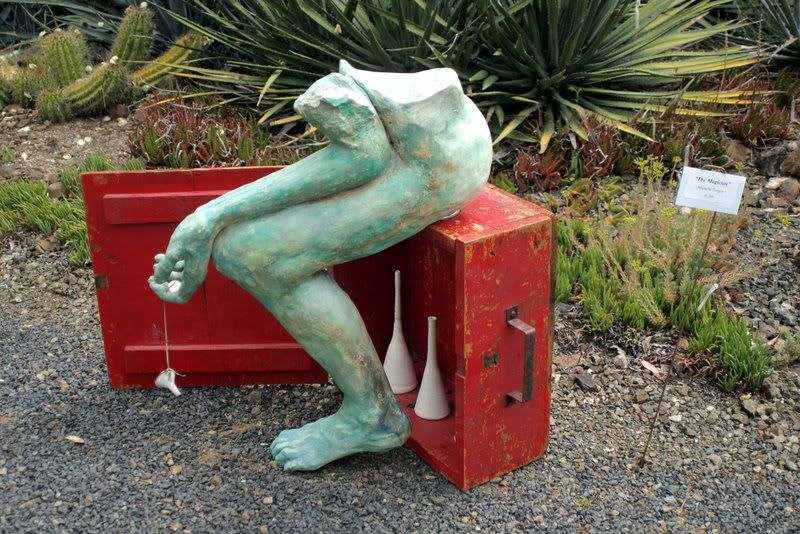 Thrilling enough, no? But what I didn't expect to find was garden scenes like this.